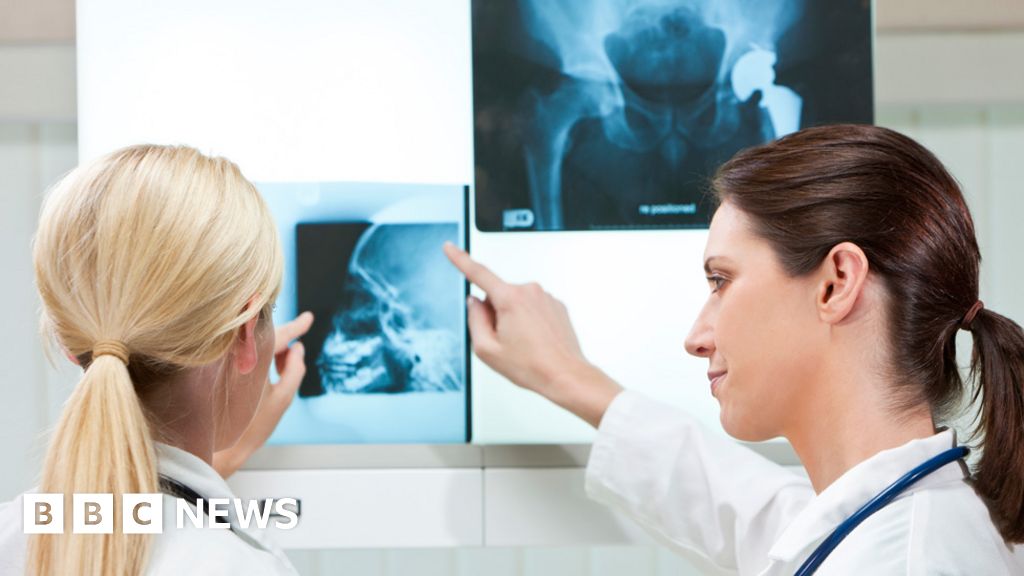 Long waiting times for treatment are having a "devastating" effect on some patients and their families, according to patient watchdogs.
The Board of Community Health Councils (CHCs) in Wales listened to patient experiences.
Issues range from mental health problems and family breakdown to long-term reliance on pain killers.
Health Secretary Vaughan Gething said some people "wait too long" which has a "very real impact on their lives".
The report said current waiting times targets were "not meaningful".
"As they stand, they are not providing assurance to the public nor driving sustained improvement," said the board.
It said the failure to meet targets "has become an accepted norm".
The new report is a pull-together of patient experiences.
Here are some of the issues they found:
Coping with pain while waiting – and even long waiting lists for pain management clinics.
Mobility – the inability to carry out day-to-day activities was a major issue
Loneliness and mental health – some said they feel "powerless and distressed" by waits of 100 weeks
Private treatment – intolerable levels of pain and mobility problems lead some people to pay for private treatment they can ill-afford.
Loss of dignity – relying on others for intimate personal care and concern over appearance.
Relationships – affects moods and ability to help with childcare or enjoy aspects of family life.
Work – younger people waiting for surgery can feel an impact on careers, while sickness benefits do not take into account waiting times.
Other issues – include cancelling holidays, getting physically worse while untreated, lack of communication and having to negotiate different NHS departments.
Source: Our Lives Are On Hold – Board of Community Heath Councils in Wales.
There are currently 420,000 patients waiting for treatment in Wales.
Referral to treatment performance improved slightly last month but there are still more than 19,000 (4.5%) who have been waiting more than nine months and around 8% of patients have been waiting between six and nine months.
Nearly half of the longest waits are orthopaedic and trauma patients.
The Welsh Government said progress was being made on waiting times and "this compares favourably with the trend in England" where numbers on the waiting list in February were 3% higher than the previous year and the longest waits are at the highest level ever.
CASE STUDY: 'Quite a big impact on my life'
Gaynor Barrett, 39, who lives near Bethesda in Gwynedd, has been waiting for two years for an operation to fix a kidney obstruction.
"This has obviously had quite a big impact on my life, and the lives of my children as I am a single parent. I worked full time previously, but had to drop my hours due to debilitating pain (as the obstructed kidney swells during the day it gets more and more painful, and causes nausea)."
She said she cannot do some of the fun activities with her children, such as rock climbing, and relies on them helping with household jobs. It also affects her social life as drinking alcohol or coffee can lead to pain afterwards.
"I just really feel like people need to know this is happening and that 'non-urgent' surgery doesn't just mean hip replacements or cosmetic surgery – it can be real debilitating conditions that affect life and have a bad effect on the economy by stopping people from working to their full potential.
"I have now got a place to study graduate entry medicine so I can try and help with the problems in the NHS but at this point I have been told I need to be assessed for my health before I can take up the place, which is obviously a problem as I am still waiting for surgery."
These stories may also be of interest:
The report concludes that patient stories should be a "powerful reminder" to those responsible for planning and delivering NHS services of the harm that can be caused by inactivity.
Mutale Merrill, chair of the Board of CHCs, said some of the stories were extremely distressing.
"The number of stories in this report equate to only a small proportion of the missed targets reported each month by the NHS in Wales," she said.
"For those who told their stories, this measure is unlikely to hold much meaning. Instead, most people measured their wait in terms of the impact on their day to day life, their finances, their relationships, their careers and their independence."
The Welsh Government said it had been open about the challenges faced by the NHS in Wales and added its investment in the Welsh NHS has never been higher.
Mr Gething acknowledged waiting list targets are being missed and defended the Welsh Labour Government which has overseen the Welsh NHS since devolution in 1999.
"I can never say that I'm satisfied with the current position that we have," he told BBC Radio Wales.
But he added: "We see more people than ever before, we see more within time than ever before, we treat more people than ever before and we treat more people more effectively than ever before.
"Our challenge is how we constantly reform the health service to keep up with the volume of demand."
Have you faced a long wait for treatment? Let us know.