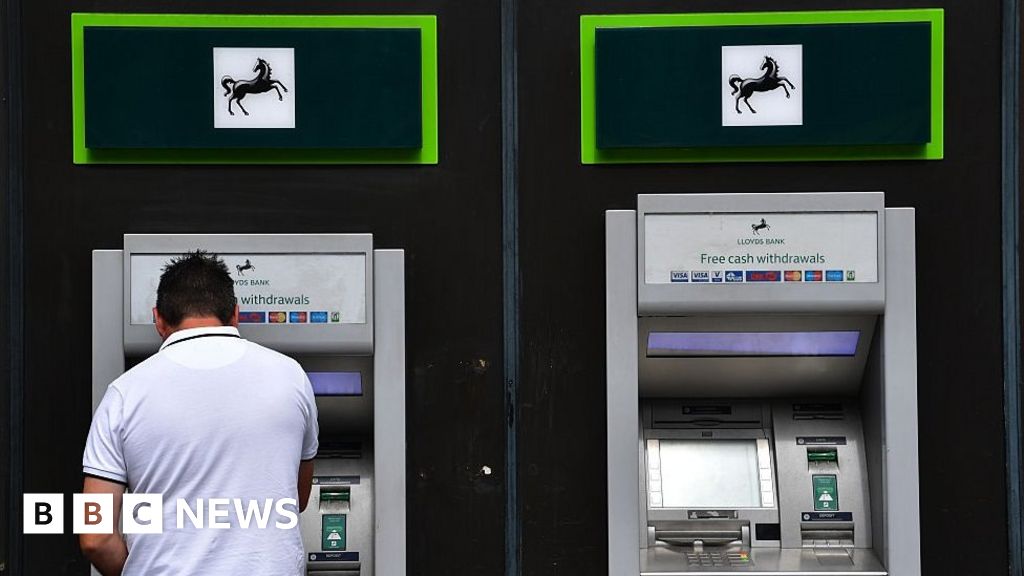 Lloyds Banking Group has announced that 49 branches will be closed.
Those closures, along with reorganisation elsewhere at the bank, will affect 1,230 jobs.
Lloyds says it is creating 925 jobs and existing staff will be redeployed "wherever possible".
Of the 49 banks earmarked for closure eight belong to the Halifax network and the other 42 are Lloyds branches. After those cuts the group will have 1,750 branches in total.
When chief executive Antonio Horta Osorio took over in 2011 Lloyds Banking Group had 2,900 branches.
Like other banks Lloyds has been reducing the size of its network as customers have switched to online and telephone banking.
Lloyds says the banks affected in the latest round of closures all have a Post Office "within short walking distance", where banking services will be available.
Even after the latest closures, Lloyds says it will still have the biggest branch network.