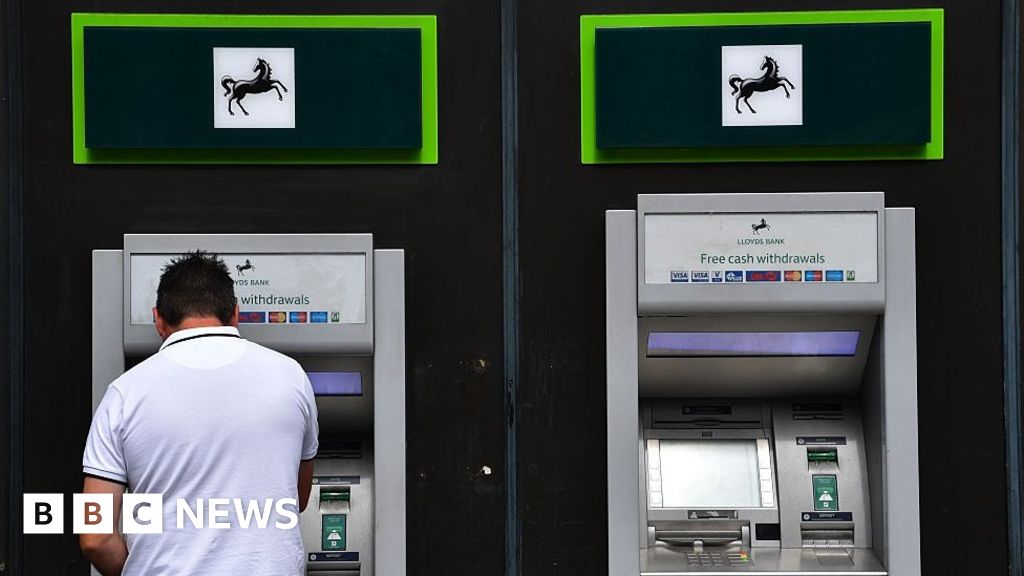 Lloyds Banking Group has said it has made a "strong start" to 2018, with profits for the first three months of the year jumping by nearly a quarter.
It made pre-tax profits of £1.6bn, 23% higher than the same time last year.
But it said it had put aside another £90m in costs for payment protection insurance (PPI) mis-selling claims, taking its total bill to £18.8bn.
The government sold its last shares in Lloyds in May 2017, eight years after pumping in £20bn to save it.
Chief executive Antonio Horta-Osório said the results continued to "demonstrate the strength of our business model".
Lloyds is the UK's biggest mortgage provider and Mr Horta-Osório was upbeat on the state of the economy.
He said: "The UK economy continues to be resilient, benefiting from low unemployment and continued GDP growth.
"We expect the economy to continue to perform along these lines during 2018."
However, bad loans rose to £258m over the first three months of 2018, compared with £127m at the same time last year.
The bank said the PPI charge of £90m was due to increased costs resulting from the requirement on banks to "proactively contact" customers who had previously had their complaints turned down.
In the first three months of last year, Lloyds put aside £350m for PPI related claims.
'Biggest beneficiary'
Laith Khalaf, senior analyst at Hargreaves Lansdown, said Lloyds had made a good start to 2018, thanks in part to lower PPI costs.
"PPI costs are much lower than last year, and this is a theme we can expect to continue for the UK banks," he said.
"As the largest source of compensation, Lloyds also stands to be the biggest beneficiary of PPI disappearing in the rear-view mirror."
However, he added, with another 18 months until the deadline for PPI claims, "we wouldn't be entirely surprised to see further costs along the way, as compensation applications ramp up the closer we get to the cut-off date in August 2019".
In February, Lloyds announced its new three-year strategy. focused on expanding its digital services.
"We have made a strong start to 2018 and have begun implementing the strategic initiatives which will further digitise the group, enhance customer propositions, maximise our capabilities as an integrated financial service provider and transform the way we work," said Mr Horta-Osório.
Last month the bank began a share buyback programme of up to £1bn.