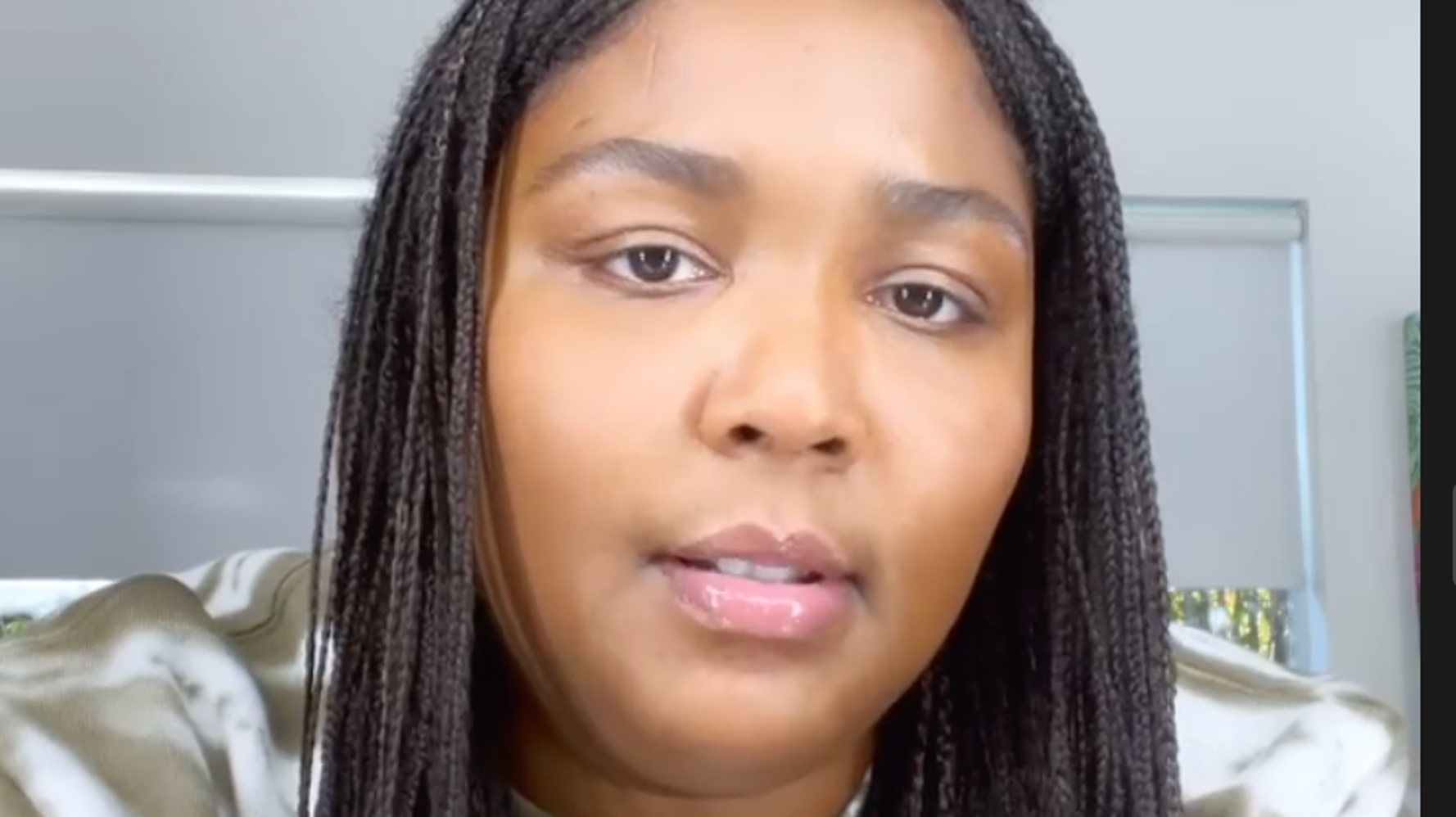 Lizzo seems to be feeling good as hell in her response to the backlash she received on social media for sharing that she tried a 10-day juice cleanse.
After the "Juice" singer shared a video over the weekend on TikTok that featured what she eats in a day "on JJ Smith's 10 Day Smoothie Detox," she was met with an onslaught of hate in the comments and elsewhere. 
Critics lambasted Lizzo as "not healthy" and called the smoothie regimen "bs."
One person on Twitter said they felt "betrayed" by Lizzo, a "plus-size goddess" known for promoting body-positivity. Others called the diet message "toxic" and "irresponsible."
Lizzo, a plus-size goddess who I considered my body confident role model, is now promoting detox smoothie diets on ig and I feel so betrayed @lizzo 💔

— Tasneeeem ✨🎶🌈🌺 (@lifeoftazza) December 14, 2020
I am so disappointed that @lizzo is promoting a smoothie cleanse. Always so disheartening to see someone that you thought was a champion for all bodies and self love, give into the toxicity of diet culture.

— little baby's gonna walk. (@Haurennn) December 14, 2020
Ok it's Lizzo's choice what she does to her body but promoting a culture of detox diets is irresponsible

— absinthe-minded (@medicallybrown) December 15, 2020
On Monday, Lizzo fired back at the haters in an Instagram story.
"So, I did the 10-day smoothie detox. As you know, I would normally be so afraid and ashamed to post things like this online because I feel like as a big girl, people just expect if you are doing something for health, you're doing it for a dramatic weight loss, and that is not the case," she explained in a series of videos.
"November," she said, "stressed me the fuck out."
"I drank a lot, I ate a lot of spicy things and things that fucked my stomach up. I wanted to reverse it and get back to where I was. I'm so proud of myself. I'm proud of my results. My sleep has improved, my hydration, my inner peace, my mental stability, my fucking body, my fucking skin, the whites of my eyes, I feel and look like a bad bitch and that's it," she said.
She added: "I'm a big girl who did a smoothie detox and I wanted to share it with you guys. I got exactly what I wanted out of it and every big girl should do whatever the fuck they want with their bodies."
Despite the criticism, many fans defended Lizzo's posts and spoke in support of her having autonomy over her own damn body:
lizzo can do whatever she wants with her body.

her actions dont affect ANY of u. if she wants to do a juice cleanse, cool. if she doesnt want to, cool. yall need to stay out of her business fr

— 🤍 (@brxwnnsuga) December 14, 2020
Some of you seem a bit confused by my thread last night RE Lizzo so let me clarify:
– Lizzo can do whatever the fuck she wants with her body
– Fat people are allowed to feel disappointed
– Diet culture is the enemy, not Lizzo
– "Juice cleanse" is just a fancy term for diet

— lottie l'amour 💖💛💙 (@Lottie_Lamour) December 15, 2020
Lizzo was NOT promoting "crash diets" she literally says in her video that she was doing a cleanse with a professional nutritionist. She also said to be careful when doing a juice cleanse. WHY CANT YALL JUST LET BLACK WOMEN BE? pic.twitter.com/3wZrMyGDNJ

— BLM/ACAB (@Cyn_Harris1) December 15, 2020
http://platform.twitter.com/widgets.js