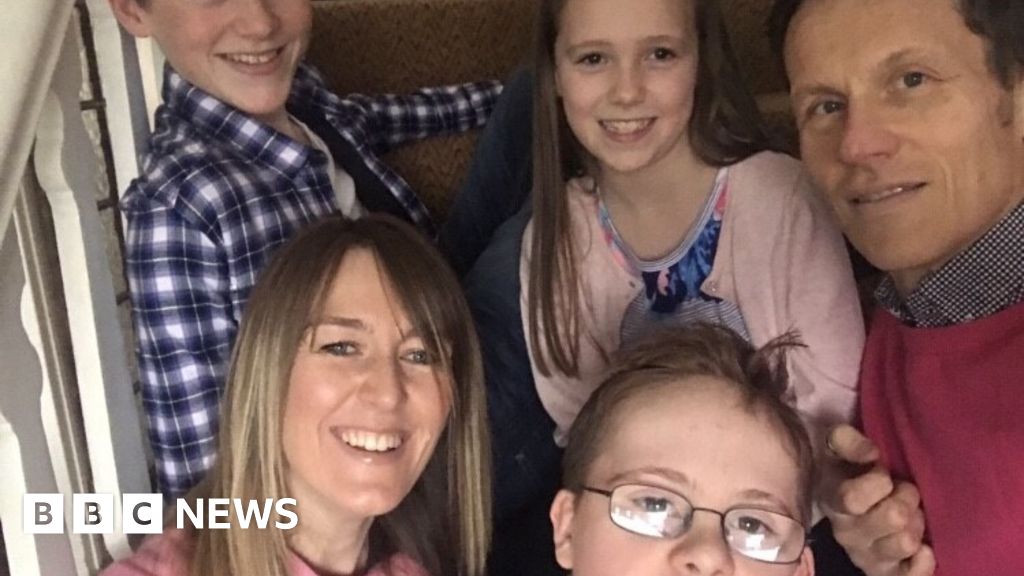 "Living with a child with Down's syndrome is exactly the same as living with our children who don't.
"Life can be a little more colourful, it can be a bit slower, but it has all the joys of raising a child who doesn't have Down's syndrome."
Kate and Mark Harris, from Barry in the Vale of Glamorgan, have three children – Daniel, 13, James, 12 and Emily, eight.
James, the second child, has Down's syndrome. He attends a mainstream school, he practices swimming and karate and loves playing Marvel Avengers on his Xbox. In other words, he is a normal child.
When he was born in 2005, pre-natal testing for the condition was risky and expensive. The only option for any prospective parent to find out if their child had it was to take an amniocentesis test, which carried with it a high chance of miscarriage.
Mr and Mrs Harris did not have any pre-natal testing and said they did not know a great deal about Down's syndrome before James was born.
"I'd had a lecture in physiotherapy college about Down's syndrome and learning difficulties but other than that I hadn't come across anyone who had Down's syndrome in my line of work, socially or in school," said Mrs Harris.
"But when James was born there certainly wasn't any panic. We let people know saying 'brilliant news, James has arrived and he has Down's syndrome'.
"We met with a consultant that evening and he gave us the best piece of advice that he could have which was how well James does was down to me and Mark, which was frightening but at the same time really positive. There was no pre-determined route because he'd had a diagnosis of Down's syndrome, he was just James Harris.
Despite receiving a largely positive reaction after James's birth, there were some occasions where people had a lack of understanding about the condition.
"There were times where the reaction wasn't positive," said Mrs Harris.
"People would never mean it maliciously but we did have friends who would say things like 'oh dear' when we told them. People also used the work 'risk'."
It is this lack of understanding about Down's syndrome which concerns campaigners.
Wales is introducing a new non-invasive pre-natal test on the NHS which can tell women with a high chance of giving birth to a baby with Down's, Edwards or Patau syndrome if their child has the condition at the 12 week stage.
But parents and campaigners say this could lead to as many as nine out of 10 babies with a diagnosis being aborted.
James's father said this is a concern for the community.
"I think the issue is around that people have a balanced view. Obviously when the government bring something in people will think they have done the research and it's the right think to do," he said.
"Unfortunately it will often be the worst case scenario that's talked about so I think it's about making sure there is the ability for parents to see both sides of the story and certainly from our experience from when James was born there wasn't any information."
In order to plug the gap, Mr and Mrs Harris have teamed up with another set of parents in south Wales to form Team 21 Friends – a group who aim to educate medics, midwives and prospective parents about Down's syndrome, treating the condition as a human one rather than a list of potential medical issues.
"As a group the biggest thing was to be an advocate for the groups and individuals who have Down's Syndrome in terms of education and health which is where myself and the family who set up the group found we had our greatest challenges," said Mrs Harris.
"What it does, it at least shows to them real life examples of what it's truly like to experience family life with Down's syndrome and that it's not a risk. They use the word risk when they tell people about the chance of having a child with DS or they talk about suffering etc."
As for James, he leads a busy life, has lots of friends and plans to move into his own flat when he leaves school. Just like any other 12-year-old boy.