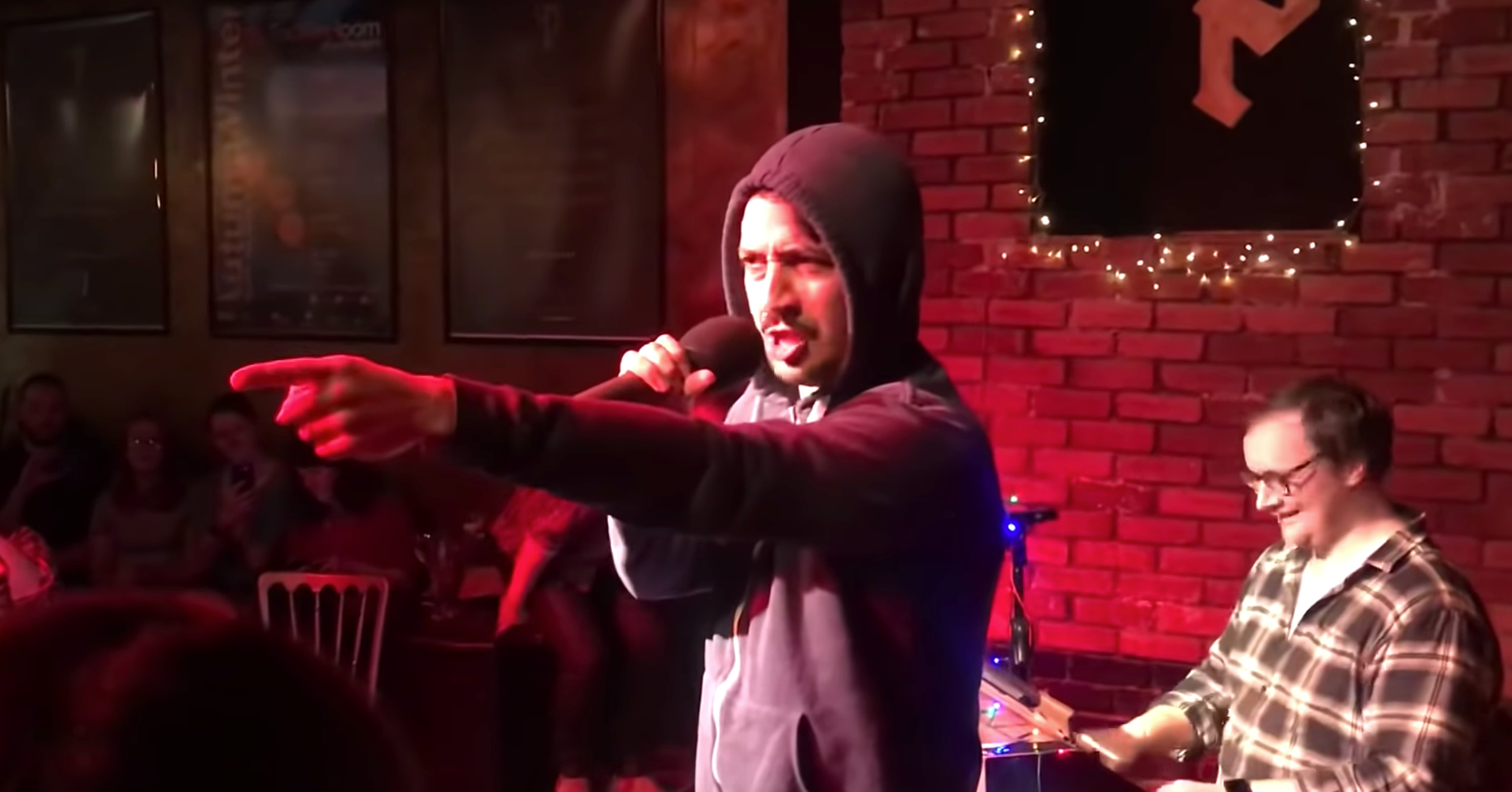 Lin-Manuel Miranda brought Broadway to a Welsh bar's monthly sing-along night on Thursday.
The "Hamilton" creator surprised the audience at the "Jane's Calamity" event at the Porter's Cardiff venue when he appeared on stage and joined in belting out numbers from his own award-winning musical and "Les Miserables," multiple outlets report.
Check out the footage here:
High school music teacher Neil Parker, who organizes the shindig with friends, told the WalesOnline website they had tweeted Miranda on multiple occasions "over the last few weeks" inviting him to attend.
Miranda is currently filming an adaption of Philip Pullman's "His Dark Materials" in the Welsh capital, per the BBC.
The rest, as they say, is musical history ― and a wonderful memory for those in attendance, including Parker ― who described accompanying Miranda on piano as "nerve-wracking."
Harry delighted the crowd by singing a line from the show:
http://platform.twitter.com/widgets.js