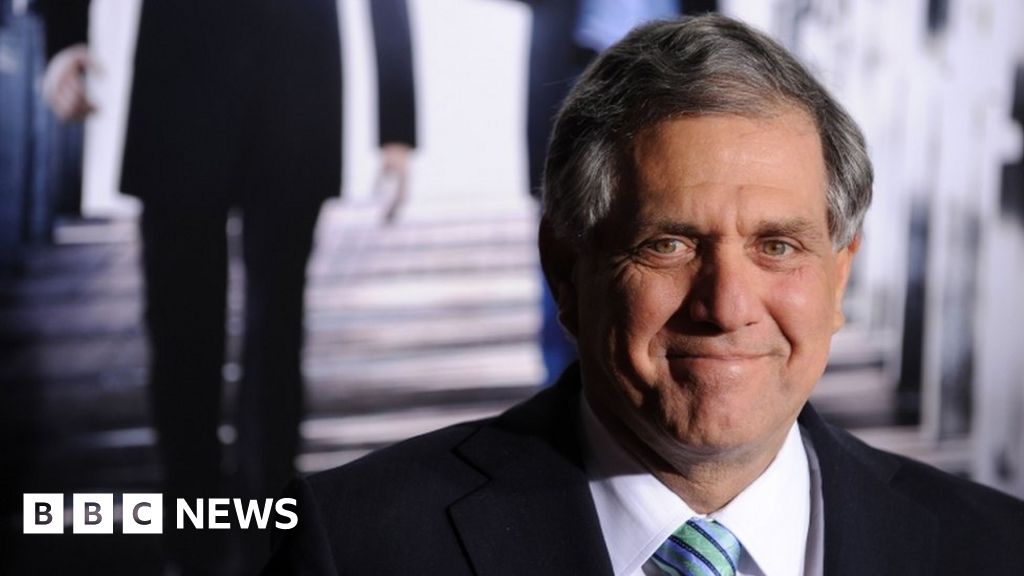 The head of US media giant CBS, Les Moonves, who faces sexual misconduct allegations from a number of women, is set to leave his post, US media say.
They say CBS has reached a deal on a package for Mr Moonves' resignation.
Fresh allegations by six women have appeared in the New Yorker. Accusations by six other women, which appeared in the same magazine in July, had sparked an investigation by CBS.
Mr Moonves, 68, denies the allegations, calling the latest "appalling".
What are the latest claims?
They appear in a new article in the New Yorker by Ronan Farrow, who also authored the July piece and this year won a Pulitzer Prize for detailing assault accusations against Hollywood producer Harvey Weinstein.
The six women in the latest piece allege sexual harassment or assault by Mr Moonves between the 1980s and the first decade of this century.
Some allege he forced them to perform oral sex or exposed himself without their consent.
Some say he damaged their careers when they rebuffed him.
TV executive Phyllis Golden-Gottlieb and writer Jessica Pallingston are two of the women who give graphic descriptions of the misconduct they accuse Mr Moonves of carrying out.
What has Mr Moonves said?
The New Yorker quoted a statement in which he says: "The appalling accusations in this article are untrue. What is true is that I had consensual relations with three of the women some 25 years ago before I came to CBS.
"And I have never used my position to hinder the advancement or careers of women. In my 40 years of work, I have never before heard of such disturbing accusations."
What has CBS said?
The board of directors told the New Yorker it was "committed to a thorough and independent investigation of the allegations, and that investigation is actively under way".
A separate statement from CBS said it took "these allegations very seriously".
The Time's Up movement urged CBS to "move swiftly and decisively to create a safe work environment", adding: "We will accept nothing less than full transparency of the investigation's findings."
What were the earlier allegations?
Another six women had accused Mr Moonves. All of them said they believed their careers had suffered because they rejected his advances.
At the time Mr Moonves said he "may have made some women uncomfortable" in the past, adding: "Those were mistakes, and I regret them immensely. But I always understood and respected… that 'no' means 'no'."
CBS said it had launched an investigation.
What is happening now?
Media say the deal on Mr Moonves' resignation could come as early as Monday, although CBS has not commented directly.
The Financial Times said imminent boardroom changes meant Mr Moonves would lose support and he was resigning because this would entitle him to a hefty severance package, including stock options.
The sum being floated in the media for his resignation package is some $100m (£77m).
However, media say the amount paid will depend on the results of independent investigations into Mr Moonves' conduct and that a certain amount could be paid to organisations that tackle sexual assault. He could even receive nothing, some reports say.
Mr Moonves has been one of the most powerful executives in US media, joining CBS in 1995 as head of entertainment and becoming CEO of CBS Corp in 2006.
Media colossus
Analysis by James Cook, BBC Los Angeles
Les Moonves started out as a TV actor before developing Friends and ER with Warner Bros and then reviving an ailing CBS with hits including CSI, Everybody Loves Raymond and, most recently, The Big Bang Theory.
For a decade under his leadership, CBS has been the most-watched network in the US, narrowly retaining its crown ahead of NBC in the 2017-18 season.
Mr Moonves earned $69.3m (£53m) in 2017 making him one of the highest paid chief executives in the world.