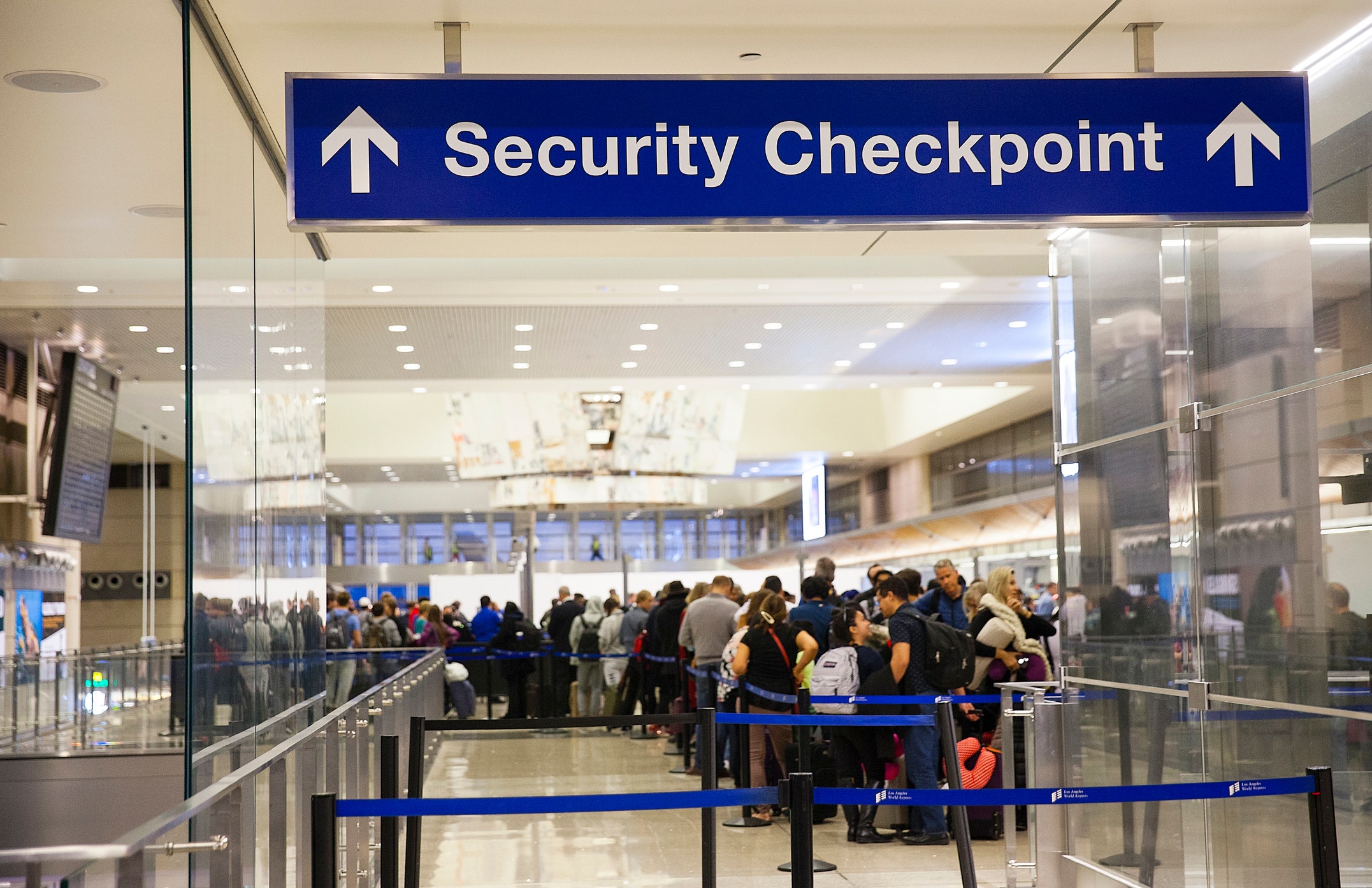 Travelers who passed through LAX were again warned of possible measles exposure after a confirmed case was reported on April 3.
The infected passenger was around LAX Arrival Gate 70A, Terminal 7, between 10:00 a.m. and 12:30 p.m., and in the vicinity of a B Grill by BOA Steakhouse at LAX Terminal 7 and Departures Gate 81, Terminal 8, between 7:00 p.m. and 10:40 p.m.
A news release from Los Angeles County of Public Health said there is no current risk of measles exposure at those venues now, but that passengers who were at those locations on April 3 may be at risk of developing measles for up to 21 days after being exposed.
NYC MEASLES OUTBREAK: FIRST VACCINATION FINES, 4 MORE SCHOOLS SHUT DOWN
"Although LA County is not experiencing an outbreak, measles outbreaks are occurring nationally and internationally and exposures related to travel can occur," said Muntu Davis, MD, MPH, Los Angeles County health officer, in the news release. "This underscores the importance for those who are not immunized against measles to get the measles immunization. With two doses of measles vaccine at about 97 percent effective and one dose about 93 percent effective, measles immunization is the best way to keep from getting and spreading measles."
Passengers who were on the infected patient's flight have already been contacted, according to the news release, which added that individuals who do not develop symptoms by April 24 are no longer at risk. Symptoms may include fever, cough, runny nose, conjunctivitis and rash. Individuals are encouraged to contact their health care provider before arriving for an appointment if they develop any of the above symptoms.
CLICK HERE TO GET THE FOX NEWS APP
This is not the first time travelers at LAX have been warned about possible measles exposure in recent weeks, as two alerts were also sent out last month.