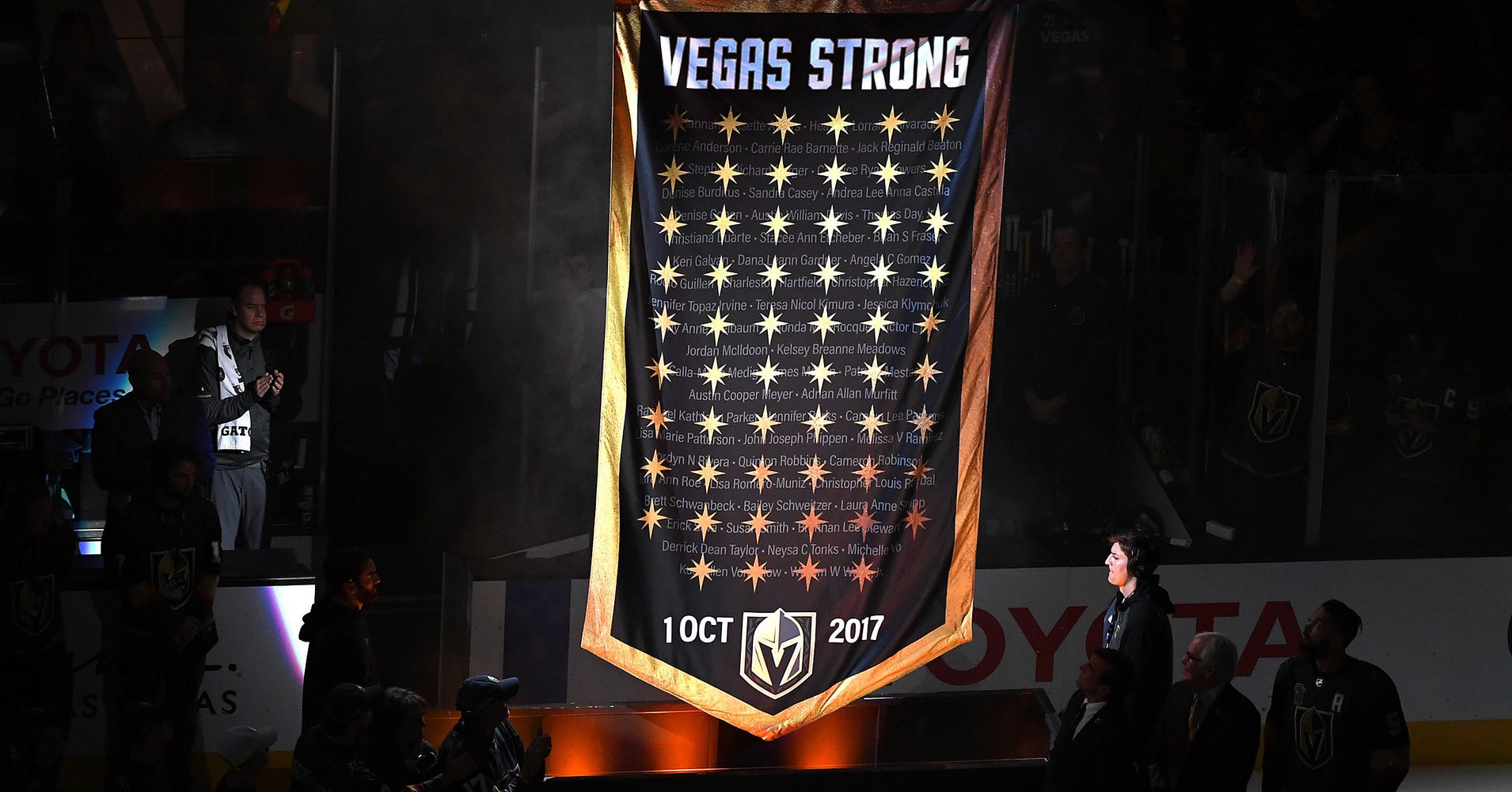 The Las Vegas Golden Knights, the city's National Hockey League team, honored the 58 victims of the Oct. 1 mass shooting before the start of their home game Saturday.
"Tonight, we fly 58 stars in the sky as a reminder that the 58 will always be with us," the arena's announcer told the crowd. The team also retired jersey No. 58 as a tribute to the slain individuals.
Before the players took to the ice, the victims' names and the phrase "VEGAS STRONG" were projected onto the rink.
"The 58 will always be with us," the team's official Twitter account tweeted.