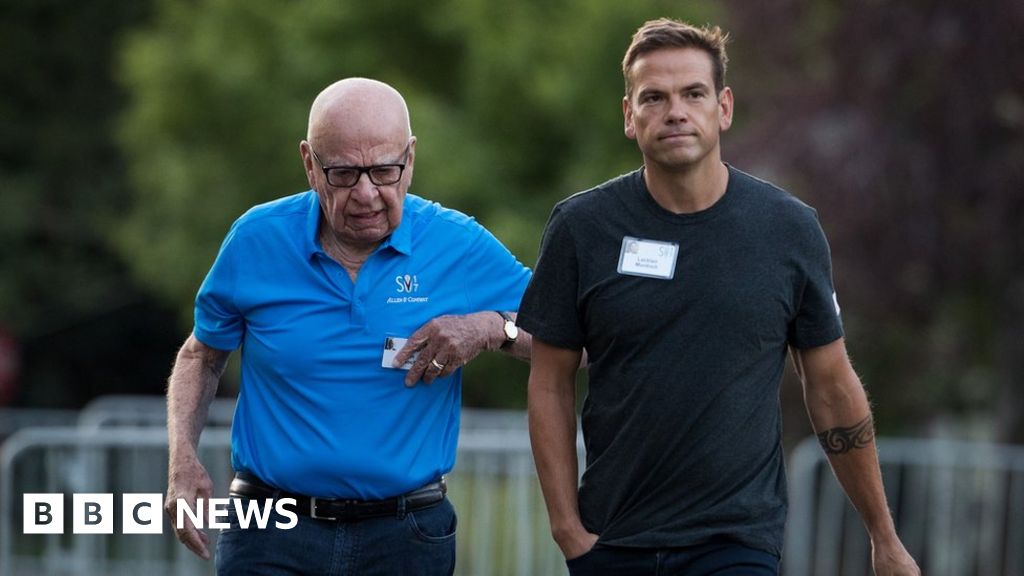 Elder son Lachlan Murdoch has been named as the heir to Rupert Murdoch's business empire.
The media mogul's 21st Century Fox said Lachlan Murdoch would be chief executive and chairman of the new company it plans to form after selling some holdings to Disney.
His father, Rupert, is to serve as co-chairman of the new firm, expected to focus on news and sport.
The announcement comes as the company awaits regulatory approval of its plan.
Disney and 21st Century Fox announced the deal last year. At the time, Fox said it expected the transaction to be completed in 12 to 18 months.
The new company to be led by Lachlan would include the flagship Fox News channel, as well as the Fox Business Networks and several sports networks.
But Comcast, the US cable giant, could disrupt the plan to sell to Disney. The firm is reportedly exploring making a higher offer for the Fox assets.
Lachlan Murdoch currently serves as executive chairman of 21st Century Fox, alongside his father. He is also co-chairman with his father of News Corp, home of the family's newspaper holdings.
He returned to the family business in 2014, after an abrupt departure nearly a decade earlier.
Brother James Murdoch, currently chief executive of Fox, was not mentioned in the announcement.
The Wall Street Journal, which is owned by News Corp, has reported that James Murdoch plans to strike out on his own, possibly starting a venture capital business.