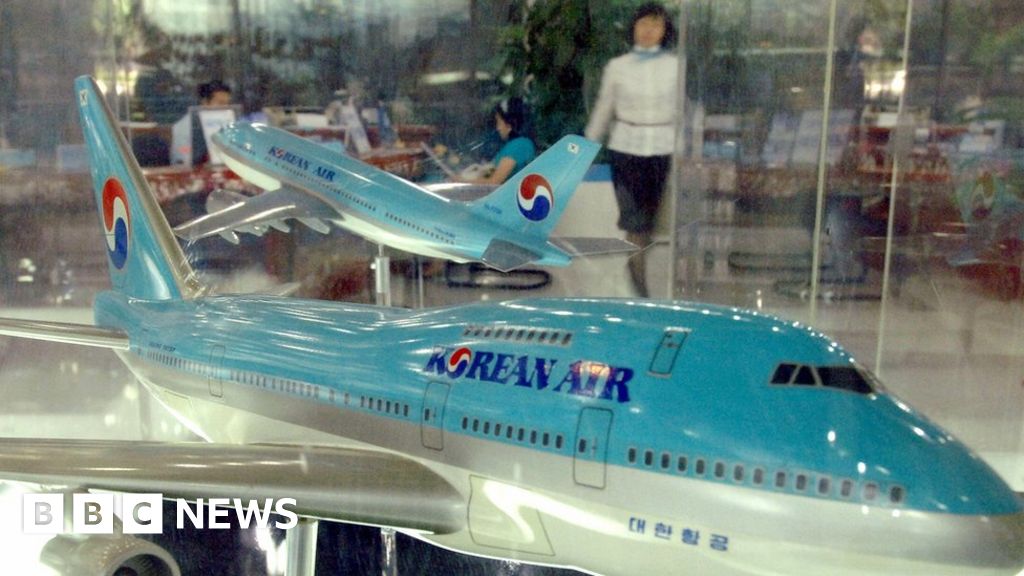 South Korean prosecutors have raided Korean Air's offices over suspected tax evasion and breach of trust by members of its founding family.
The investigation is the latest involving the Cho family.
They came under renewed scrutiny last month after the chairman's daughter, Cho Hyun-min, allegedly threw water at an attendee of a business meeting.
She is the younger sister of Heather Cho, who was jailed in 2014 for a "nut rage" incident.
Heather Cho had demanded a Korean Air plane return to its gate at JFK airport in New York after losing her temper about the way she was served nuts in a first class cabin.
South Korea's Yonhap News agency said prosecutors were looking into accusations of tax evasion and suspicions of embezzlement.
A Korean Air spokesperson told the BBC that prosecutors went into the firm's head office in Seoul but did not give a reason why.
The raid follows reports that police were seeking an arrest warrant for the wife of Korean Air chairman, Cho Yang-ho. The Korean Air spokesperson declined to comment.
Police had banned Lee Myung-hee from leaving South Korea as they investigated claims she verbally and physically abused staff.
Tax authorities have accused the Cho family of not paying taxes on some inheritance of overseas assets, while prosecutors are also investigating suspicions the family may have embezzled company money, Yonhap News reported.
The "nut rage" incident sparked a national debate about the Korean business system, which is dominated by family-controlled firms known as chaebols.