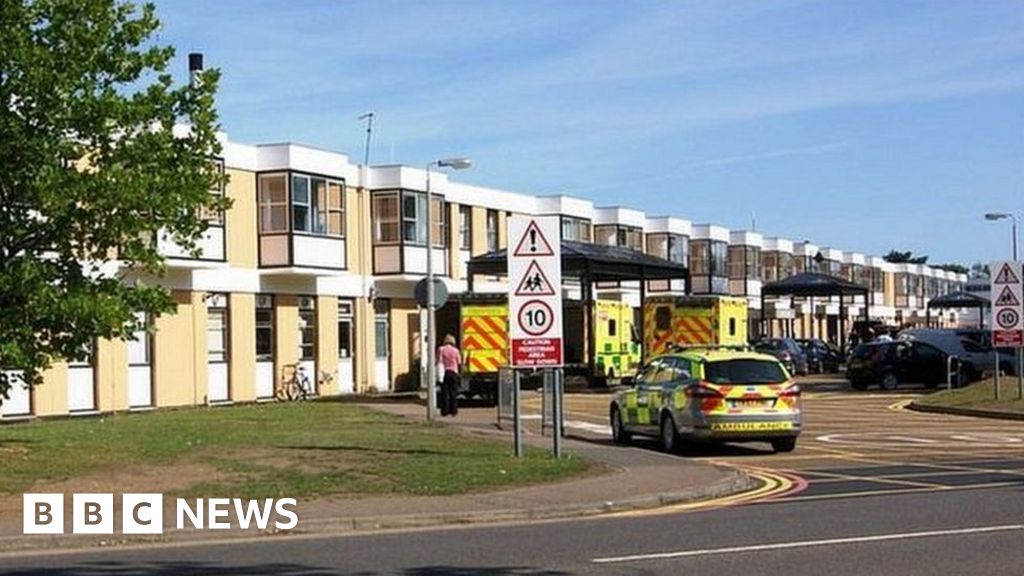 A hospital in special measures is to discuss suspending planned operations, including surgery for cancer patients.
The Care Quality Commission said staff shortages at Queen Elizabeth Hospital in King's Lynn were affecting safety.
At a meeting on Tuesday, the board is expected to temporarily reduce bed numbers on two wards.
A report by the hospital trust said the measures were likely to last up to six months while an "enhanced recruitment programme is rapidly implemented".
The hospital was rated as inadequate earlier this month and nearly one in five posts was vacant across the trust.
The options to be discussed by the board include postponing all planned surgery, including cancer operations, closing a ward that accommodates frail, elderly patients and to increase the use of agency nurses.
The preferred option is a combination of all three, meaning some patients would have to travel further to be treated at other hospitals.
Chief executive Jon Green said: "Our inspection report made clear that we must improve our staffing levels to ensure high quality patient care on our wards at all times.
"To this end the trust board must consider a whole range of options to facilitate this including suggestions put forward by NHS Improvement, our staff and our system partners."
An NHS Improvement spokesman said: "Patient safety is our first priority, and as such the trust board will be considering several options.
"They include potential closure of elective beds on a temporary basis, so that staff can be redeployed to areas with greater staffing need.
"All proposals are temporary and for the trust's board to make a decision on."
The inspection report published earlier this month criticised the Queen Elizabeth Hospital for not meeting basic food, drink and toilet needs properly, for high staff turnover, vacancy and sickness rates, and for placing bereaved parents being counselled after a miscarriage or stillbirth too close to women giving birth.