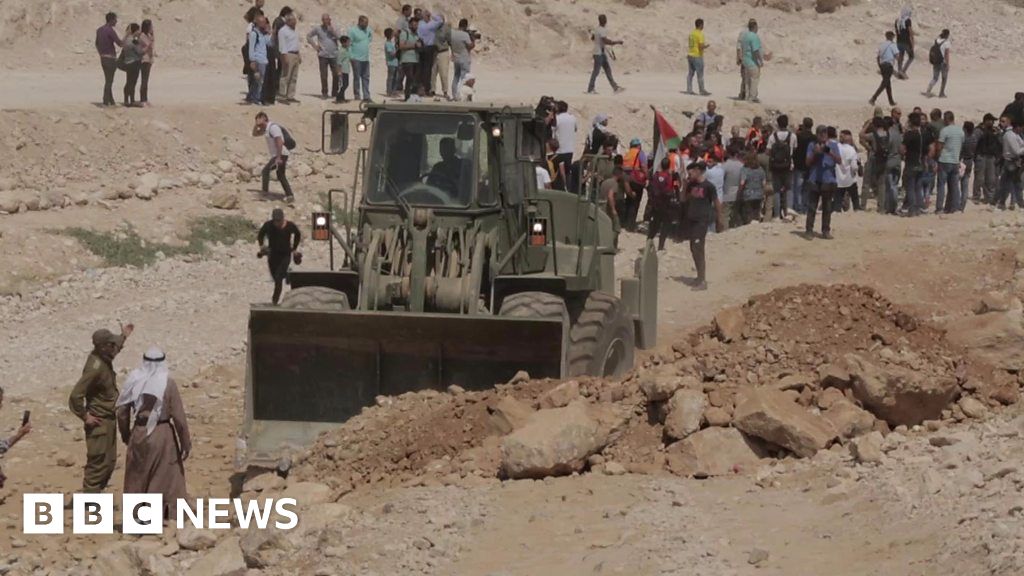 After ten years of legal battles, Israel's Supreme Court has authorised the destruction of Khan al-Ahmar.
Supporters of Israel's settlement of the occupied territories applaud what they say is Israel's right to build on its own land.
But many, including the United Nations and the European Parliament, have been highly critical, saying the move jeopardises any chance of a two-state solution being found in the region.
Jeremy Bowen sent this report on the plight of those living there.
You can watch his interview with Israeli cabinet minister Naftali Bennett here.