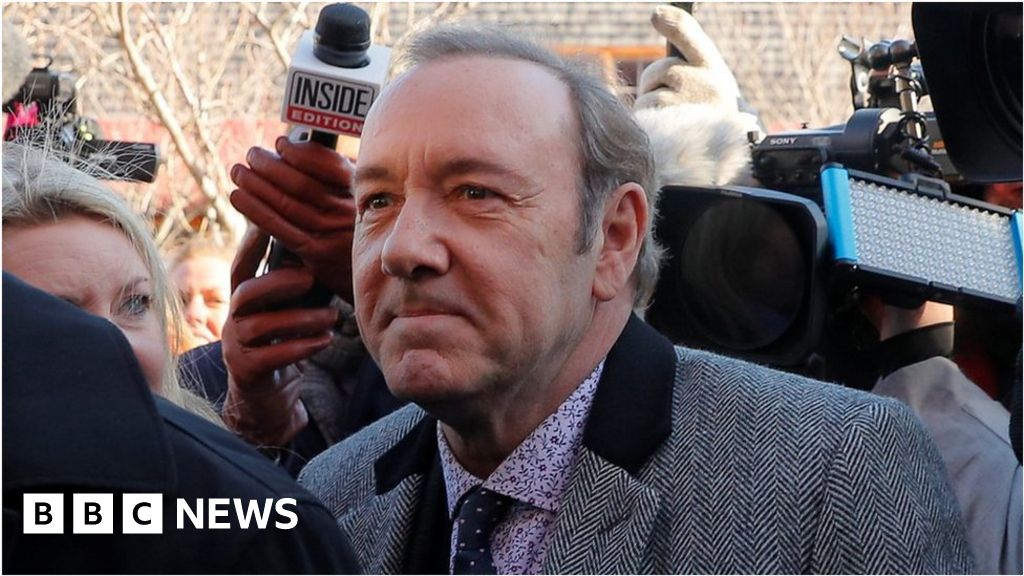 Actor Kevin Spacey remained silent as he appeared in court to face a charge of indecent assault and battery stemming from an allegation of groping in 2016.
He is accused of sexually assaulting an 18-year-old male at a bar in Nantucket, Massachusetts, in 2016.
A not guilty plea was entered on the two-time Oscar winner's behalf by his lawyers.
Read more: Kevin Spacey in court to face charges of groping teenager