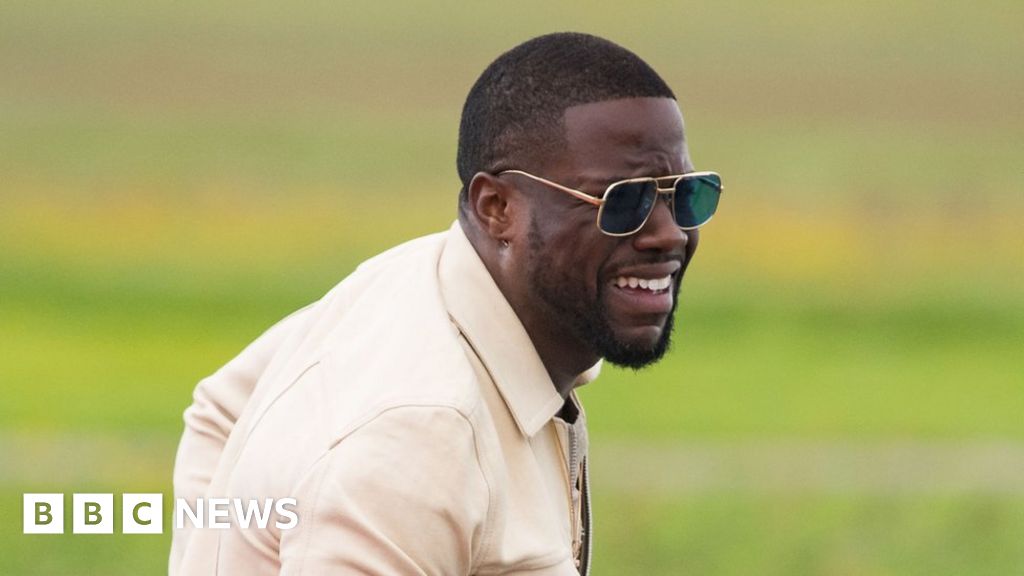 Kevin Hart has said his charity "is about to do a lot more" after it awarded university scholarships to 18 students.
The actor and comedian partnered with the United Negro College Fund (UNCF) to make a donation of $600,000 (£465,000) to fund the places.
In a post on his Instagram account Hart, who is from Philadelphia, said: "This is just the beginning people! I'm also proud of the eight kids from Philadelphia that received these scholarships. Stand up Philadelphia!"
Online, Hart's post has been liked more than 216,000 times on Instagram and nearly 2,000 times on Twitter.
Many have paid tribute to the Scary Movie actor with UNCF issuing a thank you for the donation, and highlighting his previous generosity .
On Twitter, teacher Liz Jefferson thought about the young lives that were about to be changed forever.
However, much of the discussion and many of the highest-voted comments reacting to the story on Reddit have referenced the cost of higher education in the US.
In 2017, the average cost of a year of tuition at a US public university was the second most expensive in the world, with England being the highest, according to the Student Loan Repayment Calculator website.
However, the cost of tuition at private universities in the US is far higher. By contrast, many European countries offer free university tuition.
"To be honest, the greatest joke is the state of the system in which $600,000 is only enough to help eighteen students," posted Ignatiusloyal.
"Not even enough for half a classroom," added The-awesomer.
And AeroKMSF shared his experience of becoming a pilot: "The college I wanted to go to to get my BA and three pilot certificates cost $80,000 so I decided just to skip the school and pay for my licences out of pocket."
You might also be interested in:
For some on Reddit the story brought back chilling memories of an episode from the US version of The Office starring Steve Carell.
In the episode Scott's Tots, Michael Scott (Carell) reneges on a promise he made to give scholarships to a group of teenagers when they were younger.
It is such a cultural marker in the US that there is even a subreddit dedicated specifically to people who find Scott's promise too cringe-worthy to watch.
On Reddit, people referenced this in their discussion of Hart's scholarship by calling it "Hart's Tarts," with many quoting lines from the episode in the comments.
Do you have an uplifting story or video that you wish to share with us? Please email haveyoursay@bbc.co.uk
Other celebrities have also taken steps to help young people in America get an education.
NBA star LeBron James recently opened a school for 240 at-risk children in Ohio, while singer Nicki Minaj said in 2017 she would pay the college bill for her fans who could prove they got straight As.
What is KIPP?
The 18 students to benefit from Hart's donation have all graduated from Knowledge is Power Program (KIPP) charter schools and will attend historically black colleges and universities (HBCUs).
KIPP is a not-for-profit network of 224 free and independent schools providing education from early childhood to high school.
They aim to help students from "educationally underserved" communities reach their full potential.
What are HBCUs?
These are post-secondary educational institutions in the US
They were established to educate black Americans
Today HBCUs are open to students of all races and support those from low income households
There are around 100 across the US
Sources: US Department of Education and UNCF
By Kris Bramwell, UGC and Social News
http://platform.twitter.com/widgets.js