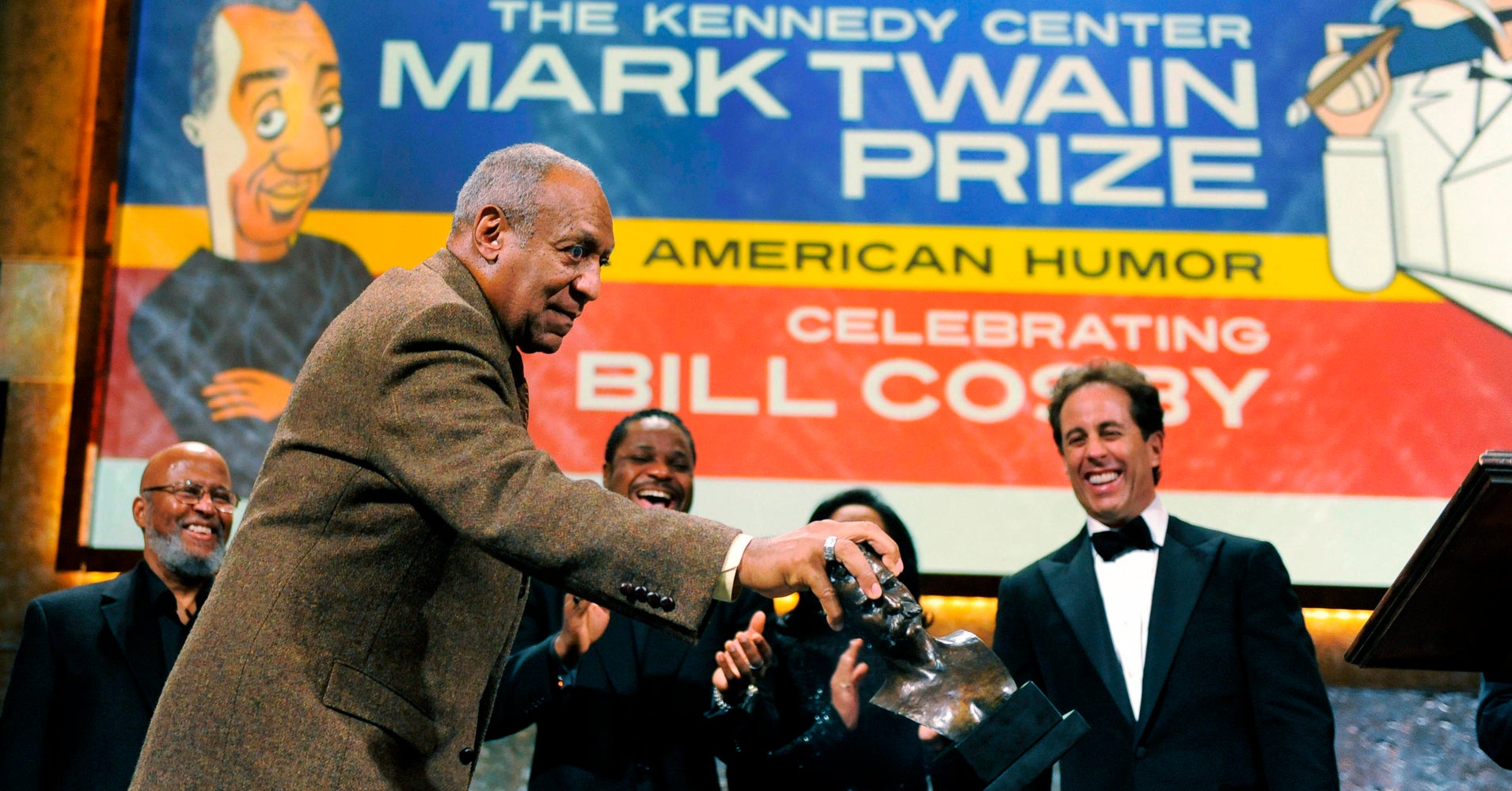 WASHINGTON ― The Kennedy Center on Monday rescinded two lifetime achievement awards it had given to entertainer Bill Cosby, joining a string of institutions revoking accolades following Cosby's sexual assault conviction last month. 
"As a result of Mr. Cosby's recent criminal conviction, the board concluded that his actions have overshadowed the very career accomplishments these distinctions from the Kennedy Center intend to recognize," the venue's trustees said in a statement late Monday, noting it was the first time the Kennedy Center had rescinded an honor in its 46-year history.
Cosby was a 1998 recipient of the Kennedy Center Honors, the lifetime achievement award given to artists who have influenced American life, and was given the center's Mark Twain Prize for American Humor in 2009.
A suburban Philadelphia jury in April found Cosby guilty of the 2004 sexual assault of a former Temple University women's basketball coach. He's free as he awaits sentencing.
The Kennedy Center decision came less than a week after the Academy of Motion Picture Arts and Sciences, which awards the Oscars, removed Cosby as a member. The board also voted to boot Oscar-winning director Roman Polanski, convicted in 1977 of raping a then-13-year-old girl. Academy board members said both men violated standards of conduct adopted in response to sexual misconduct claims against producer Harvey Weinstein, a longtime Oscar heavyweight.
Dozens of universities have rescinded honorary degrees from Cosby. Some made their decisions in response to the guilty verdict, including Yale University and Cosby's alma mater, Temple University. Others revoked honors after more than 50 women came forward with allegations against Cosby in recent years.