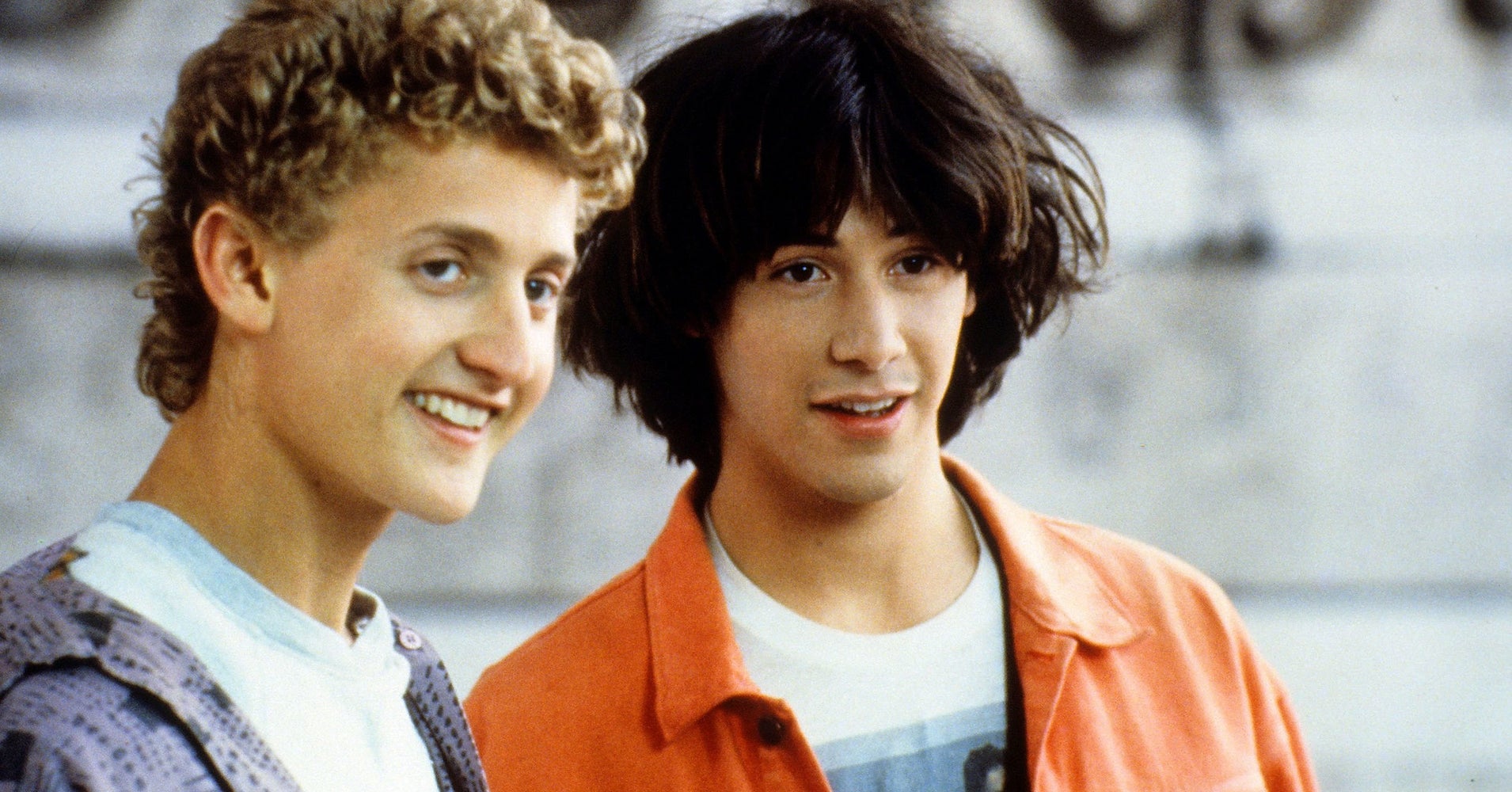 Reeves will reprise his role as "Ted" Theodore Logan, and Winter will once again play "Bill" S. Preston Esq., two metalheads who use a time-traveling phone booth to go on most triumphant adventures.
The third film follows 1989's "Bill & Ted's Excellent Adventure" and 1991's "Bill & Ted's Bogus Journey." Almost 30 years in the making, No. 3 will be called "Bill & Ted Face the Music," featuring the now middle-aged duo with families of their own and yet to fulfill their destiny.
According to the first film, Bill and Ted's band, Wyld Stallions, is supposed to produce music that creates a utopia and saves mankind. But in the upcoming "threequel," we learn that the two San Dimas slackers are still struggling to write a good song ― much less the greatest song ever.
"[They're] having that moment in their life of going: 'Do we try to get there, or give up the dream?'" Winter told Entertainment Weekly in March of the script that "Bill & Ted" creators Chris Matheson ("Imagine That") and Ed Solomon ("Men in Black") reportedly began writing in 2010.
"Of course, there is a little caveat, in that someone comes from the future and says: 'Not only do you have to save the world, you have to save everything,'" Reeves added.
Winter, for his part, seems completely amped for the upcoming movie.