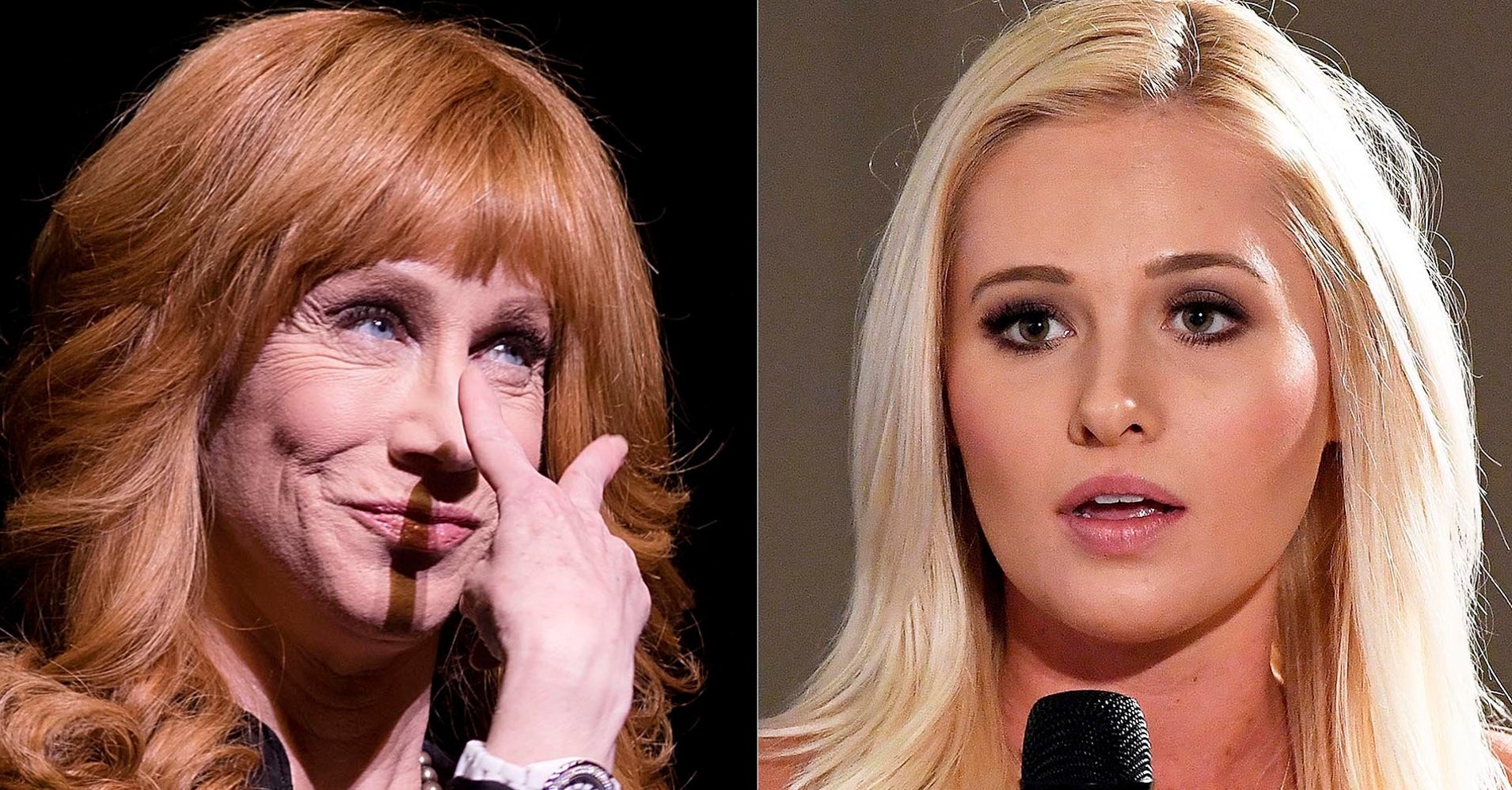 Comedian Kathy Griffin had a blunt response on Tuesday when Fox News reached out to see if she'd agree to an interview with controversial commentator Tomi Lahren.
And, yes, she responded with profanity. 
Griffin posted the letter on Twitter that was reportedly from a Fox News producer who wanted to know if she would be interested in participating in a sit-down interview with the conservative firebrand.
Griffin also made no secret of her distaste for Lahren and the network:
"You and your network told me my career was over and that I was irrelevant. Now you want to interview me. Not only do I not want to waste my time with you, I'm too busy selling out shows on my US tour.

Go Fuck Yourself,

Kathy Griffin"
You can see the full tweet below:
Lahren's responded to Griffin's tweet later on Tuesday by saying the comedian has "Trump Derangement Syndrome":
Griffin returned the volley a short time later.
Though there's no love lost between Griffin and Lahren, they've occasionally been civil to each other in the past.
HuffPost reached out to Fox News for a statement on the interview request, but a request for comment was not immediately returned.
http://platform.twitter.com/widgets.js