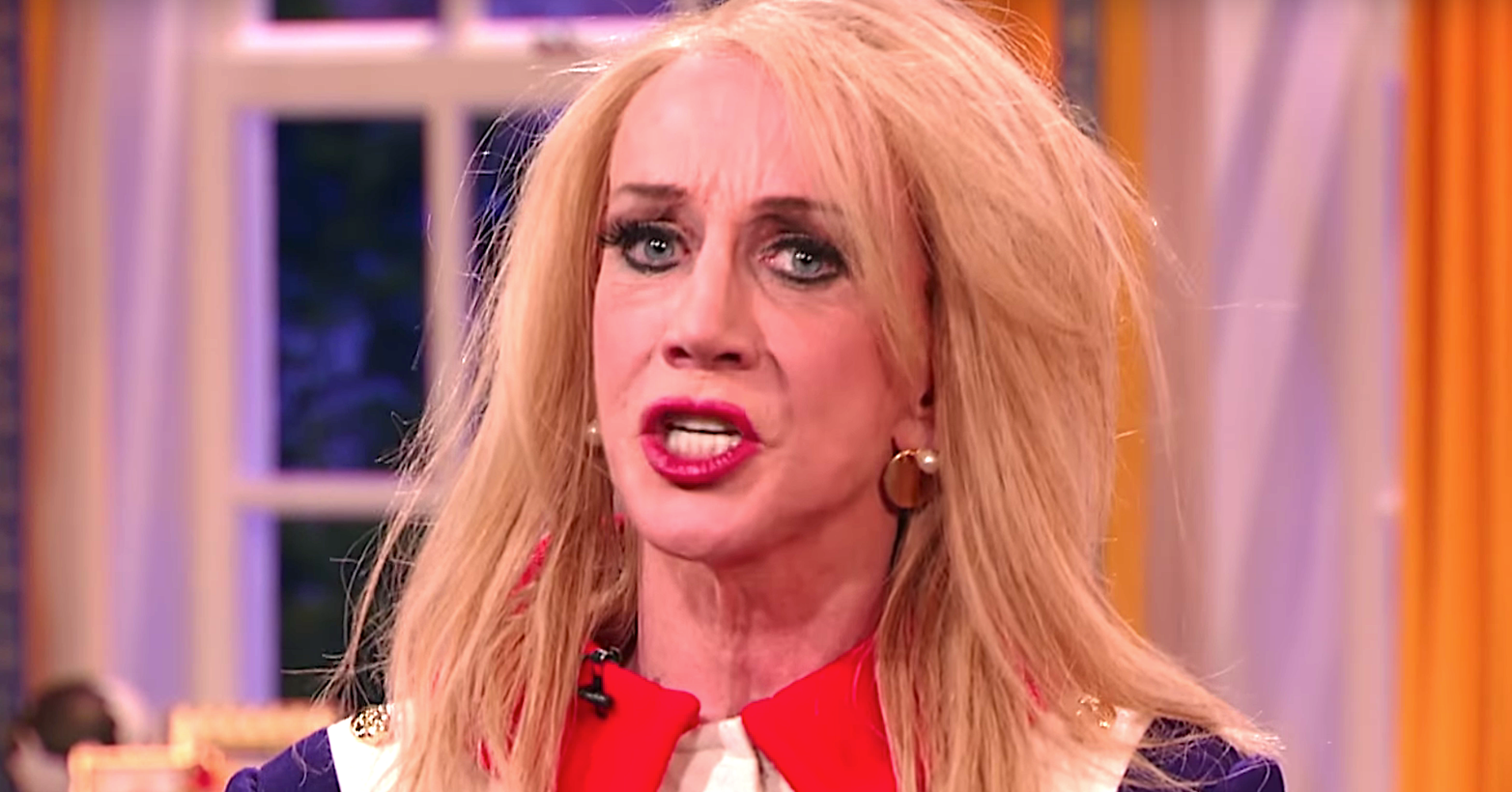 For the spoof "Make American Great-A-Thon" special, Anthony Atamanuik as Trump introduced the "lone survivor of the Bowling Green Massacre" to the audience. Fake Conway then performed her "act," which essentially involved her giving a positive spin on the atrocious actions of some of "the worst people in history" (similar to how she sometimes defends members of the Trump administration in real life).
Last year, Griffin faced a furious backlash after a photograph of her carrying Trump's fake severed head went viral. Now, folks on Twitter praised her return to the screen and her portrayal of Conway.
Kathy you were Fantastic! Keep it up. So Glad to see you again!!! Always loved the show now just more ❤️!

— Llifer Dem. (@Ivy45artLily) April 4, 2018
I wish I could give this a MILLION likes! hahaha

— C-rad (@clopez0204) April 4, 2018
Such fun! Made me howl with laughter for an hour, thank you for bringing me joy!

— Hero Women (@politicalxx) April 4, 2018
Check out the preview clip above. More clips will be added when they become available.