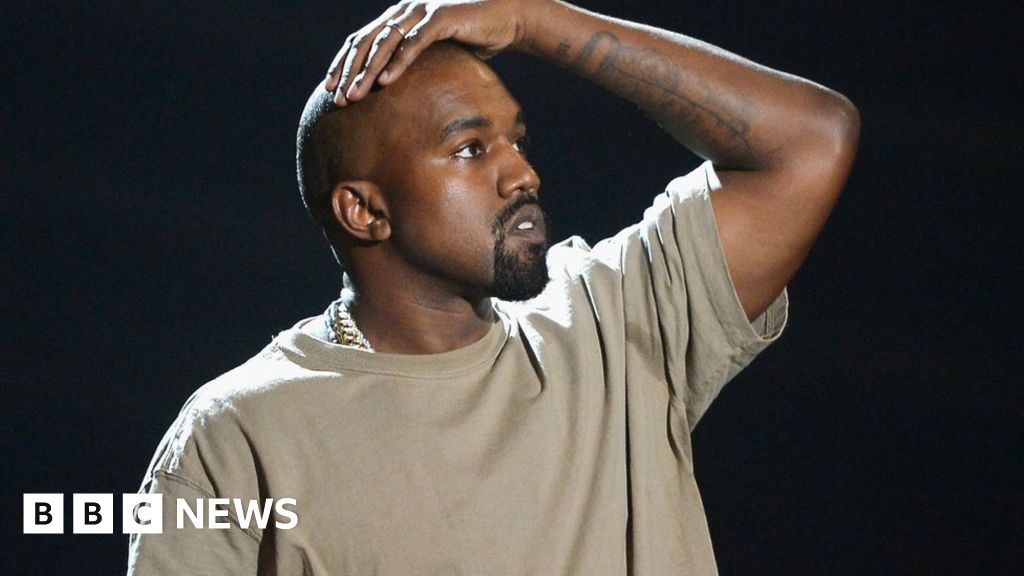 Kanye West has confirmed he's releasing two new albums.
In a series of tweets, the rapper said the first would be a solo record with "7 songs," which is due out on 1 June.
The second will come out a week later on 8 June and is a collaboration with Kid Cudi, called Kids See Ghosts.
These will be Kanye's first new albums since 2016's Life of Pablo and comes just a day after he announced he was writing a book on philosophy.
It turned out that book will actually take the form of tweets.
"Oh by the way this is my book that I'm writing in real time," he wrote on Twitter.
"No publisher or publicist will tell me what to put where or how many pages to write."
Kanye had taken an 11-month hiatus from Twitter, but returned this week with widely-shared tweets he says are the result of "an innate need to be expressive".
There was no mention of new music (although he's expected to release an album this year) – but we did learn a lot about how Kanye's mind works.
He likes some 'me time' in the morning
One thing it's hard to argue against is that Kanye West is extremely creative – and there is a belief humans are most creative just after moments after waking up.
So if you want to be like Kanye use this time wisely.
If you share a bed with a partner this will involve giving them the silent treatment but according to Kanye the results are better than any trip to the cinema.
Some people are pointing out that silence in the morning can be pretty impossible.
He thinks we're all actors
Kanye might have a point – but we still don't recommend you rush to quit your job and start heading to Hollywood for casting auditions.
'Hoodies have hoods'
We think we know where Kanye is going with this one – the concept that no idea is truly original.
But it did make people question aspects of his Yeezy clothing line.
Why he does some of the things he does
Whether it's gate-crashing Taylor Swift's acceptance speech or claiming to be a god, Kanye's made plenty of headlines during his career – and this looks like his explanation for that.
The next thing we need answering is: how much does this gym charge, and do they do a spinning class?
He doesn't believe in enemies
This one looks like part of it has been taken from Rhonda Byrne's book The Secret – about the law of attraction. But also, Kanye, try telling the Batman and Joker this.
'Don't follow crowds'
This rule obviously doesn't apply if you're at a festival or football match, for example.
With Kanye tweeting so much there has obviously been a lot of reaction – and for some people his philosophising is receiving a little too much credence on some corners of the internet.
Although for others, Yeezy can do no wrong.
Follow Newsbeat on Instagram, Facebook and Twitter.
Listen to Newsbeat live at 12:45 and 17:45 every weekday on BBC Radio 1 and 1Xtra – if you miss us you can listen back here.