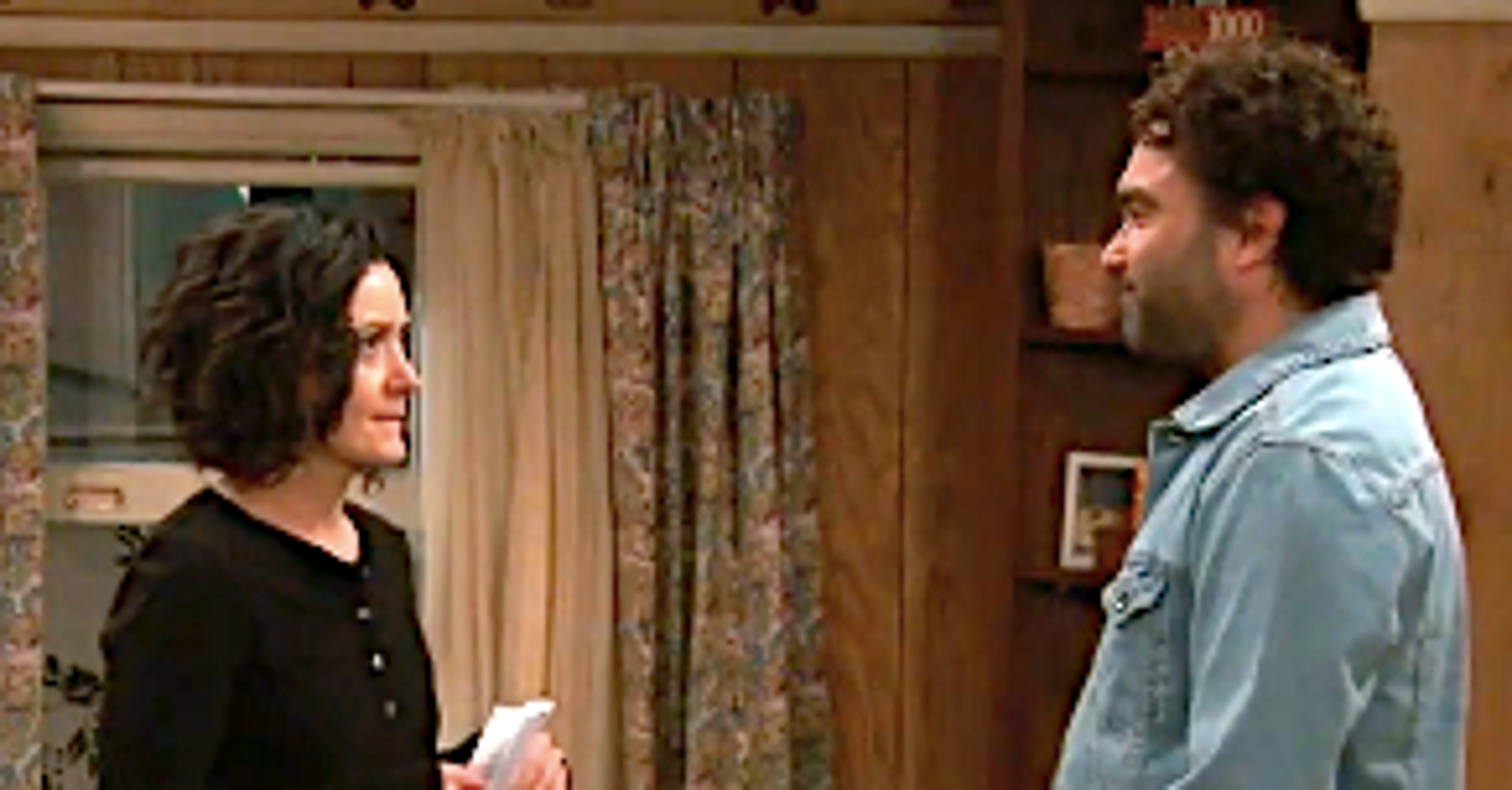 Galecki's lone appearance this season ― he's working on a little sitcom called "The Big Bang Theory" ― revealed that he was helping the underprivileged out of the country, according to outlets. That left his longtime love Darlene to move back in with mom Roseanne (Roseanne Barr) to raise their kids without him.
During his visit, he informed Darlene that he's moving back to Lanford ― but he's got a girlfriend named Blue. "While I have been picking up kids' clothes, dealing with meltdowns, cleaning up vomit, you're dating a crayon?!" Darlene remarks in perhaps the line of the night. 
David explained that his do-gooder journey, which Darlene called "Deadbeats Without Borders," was really just a way of dealing with his brother Mark's death ― a plot point the show addressed due to the 2002 death of the actor who played Mark, Glenn Quinn. 
Darlene and David sleep with each other, perking up talk of a reconciliation. However, Darlene later concludes that Darlene-David 2.0 isn't happening.
David's moving back to town anyway, so the door is open for an appearance in Season 2.
Some fans would be just fine with a more permanent arrangement.