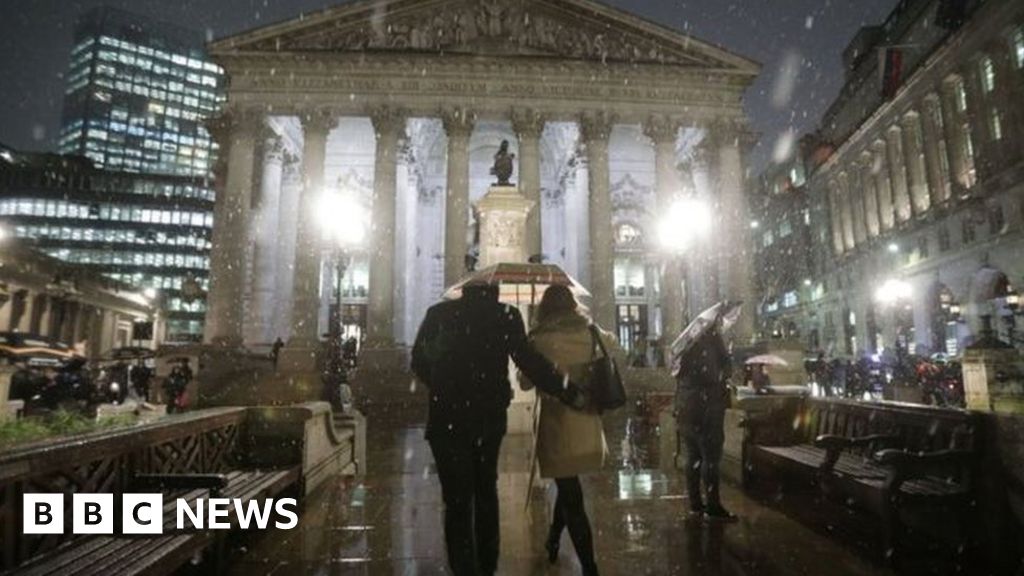 A Labour government would offer the UK's financial sector a "new start" and a seat at the table when it comes to policy making, John McDonnell has said.
The shadow chancellor said the City had a role to play in the "transformative programme" he would seek to introduce if his party won the next election.
But he said he did not expect every policy to be popular, he told an audience in London.
The Tories said Labour would "end up harming Britain's businesses".
Labour leader Jeremy Corbyn has often criticised bankers, and promised a "fundamental shift" in economic policy if he wins power.
But opening Labour's special half-day conference on "The Future of Finance" at Bloomberg's UK headquarters, Mr McDonnell said: "What we are offering is a new start in the relationship between Labour and the finance sector.
"A relationship in which we recognise the potential of a transformed British financial system, at the leading edge of technology, fulfilling a clear, socially necessary role.
"Labour will not just rebuild our economy after the damage of almost a decade of austerity, but we will modernise it.
"And you in the City will not only get a good return from the investment you will make in our programme, but what we will also deliver for you is a society you can be proud to live in and will provide the quality of life your families desire."
Mr McDonnell said a prospective Labour government would be "radical, progressive" adding: "The lesson of recent decades – including the global financial crisis – has been that a 'hands off' approach will not deliver the sustainable, broad-based growth which we need and expect.
"In the last few years, the prevailing economic orthodoxy has led to wages lower today than they were eight years ago, and the slowest decade of productivity growth since the Napoleonic Wars.
"Though there were clearly other factors, I think few people now dispute that actually these economic failures also contributed to the vote for Brexit in 2016, which we deeply regret."
Clive Lewis, Labour's former shadow defence and business secretary – who quit the shadow cabinet just over a year ago – has joined Mr McDonnell's team to focus on "environmental economics".
The shadow chancellor said his remit would be to "drive the climate change issue into the heart of Treasury policy making, and therefore into the centre of government policy making".
Mr Lewis will also undertake a countrywide policy tour on the issue, Mr McDonnell added, saying a Labour government would "take an active lead in managing the economic risks of climate change".