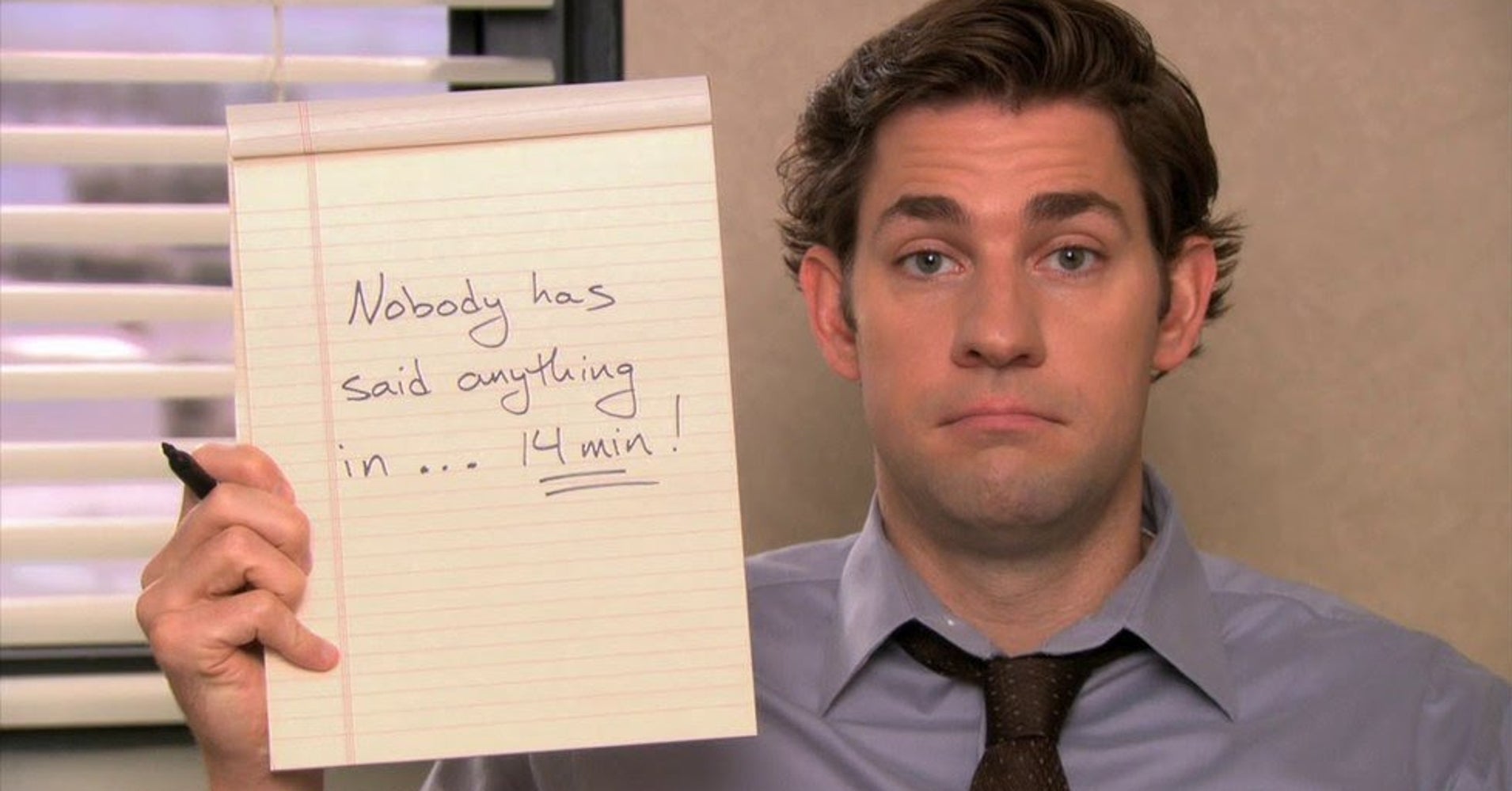 John Krasinski's new film "A Quiet Place" is making serious noise in the record-breaking department, but it's not exactly a new concept for the actor.
Fans on Twitter couldn't help but notice that the horror film helmed by Krasinski has a plot line slightly similar to one in "The Office." Krasinski famously played the character Jim Halpert in the NBC series, including one episode in Season 8 when the entire staff of Dunder Mifflin works on nailing the longest silent streak in office history.
If you've seen even just the trailer for "A Quiet Place," you know it basically echoes the old "The Office" scene. 
Okay, fine. So they're extremely different. But it's still a hilarious comparison, and Twitter can't get enough of it. People ran wild equating the film with "The Office" ― both the silent-game episode and otherwise:
Did you guys know that the guy in A Quiet Place(2018) is the same guy in The Office(US)? And theres an episode of The Office(US) where the members of The Office are quiet? And the plot to A Quiet Place(2018) is

— Rand (@randizzleDee) April 8, 2018
can we talk about how John Krasinski danced with his actual wife on 'A Quiet Place', just like how he danced with Pam on 'The Office' in this ep pic.twitter.com/rz2dldu4xi

— ace (@GraceRozmus) April 9, 2018
A Quiet Place takes place in the same world as The Office conspiracy thread.

— Alexander Davis (@themustyalex) April 8, 2018
A Quiet Place was probably the worst the Office episode ever

— Cody (@codyxmays) April 9, 2018
Someone even made a delightfully weird mashup trailer of "The Office" and "A Quiet Place."
Jim Halpert, Lee Abbott ― or whoever John Krasinski is portraying these days, it clearly behooves his career to hush.