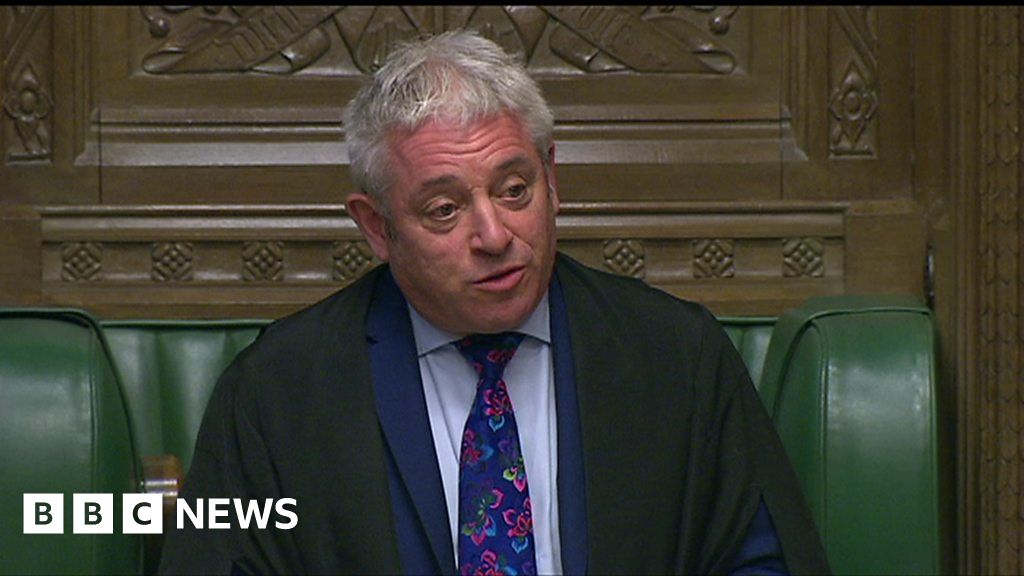 Commons Speaker John Bercow has described ex-English Defence League leader Tommy Robinson as "a loathsome, obnoxious, repellent individual".
Mr Bercow was responding to the SNP's Stewart McDonald who raised concern about reports Mr Robinson had been invited for a meal in the House of Lords by UKIP politicians.
After criticising Mr Robinson, Mr Bercow said the question was not in his remit and advised Mr McDonald to write to the Lords Speaker instead.
UKIP leader Gerard Batten told the Daily Mirror it was "entirely appropriate" for the party's peer, Lord Pearson, to have invited Mr Robinson for a meal in the Lords.