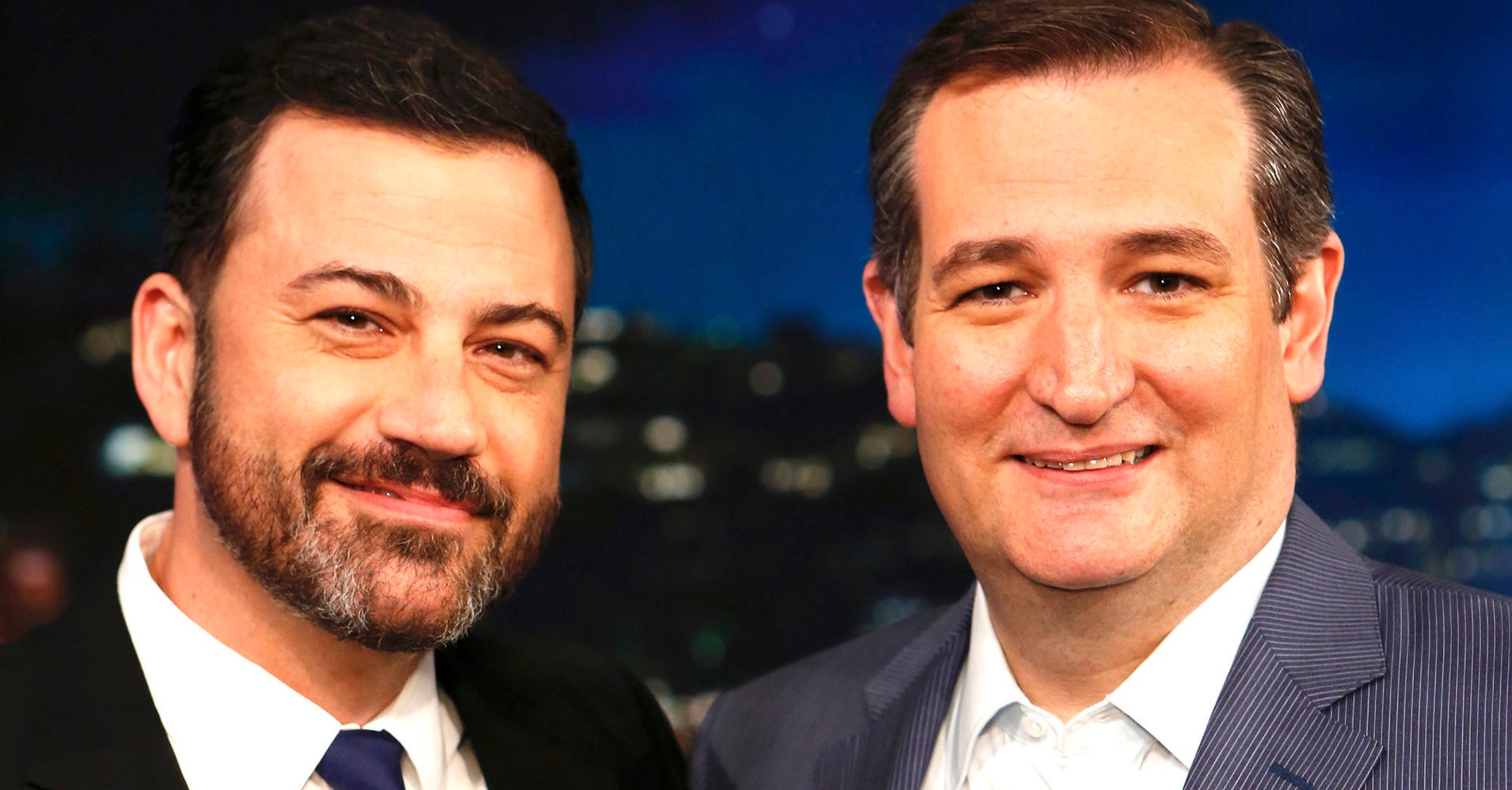 Sen. Ted Cruz (R-Texas) challenged Jimmy Kimmel to some basketball ― or is it "ring-ball?" ― for charity after the ABC host called him out on the air earlier this week. 
Kimmel blamed the Houston Rockets' loss to the Golden State Warriors in the NBA playoffs on Monday on Cruz, who was at the game. Kimmel also compared Cruz to Grandpa Munster from "The Munsters" and a blobfish, suggested he could be the team's mascot and mocked him for once referring to a basketball hoop as a "basketball ring." 
Earlier this week, some Rockets fans blamed the loss on the senator as well, saying he brought a #CruzCurse on the team. 
Cruz seemed to take the insults in stride ― challenging Kimmel to some hoops ― and the late night host indicated that it just might be game on:  
Cruz replied on Twitter with an image of Duke's Grayson Allen, who bears an uncanny resemblance to the senator: 
Will the Cruz-Kimmel ring-ball game happen? Stay tuned.