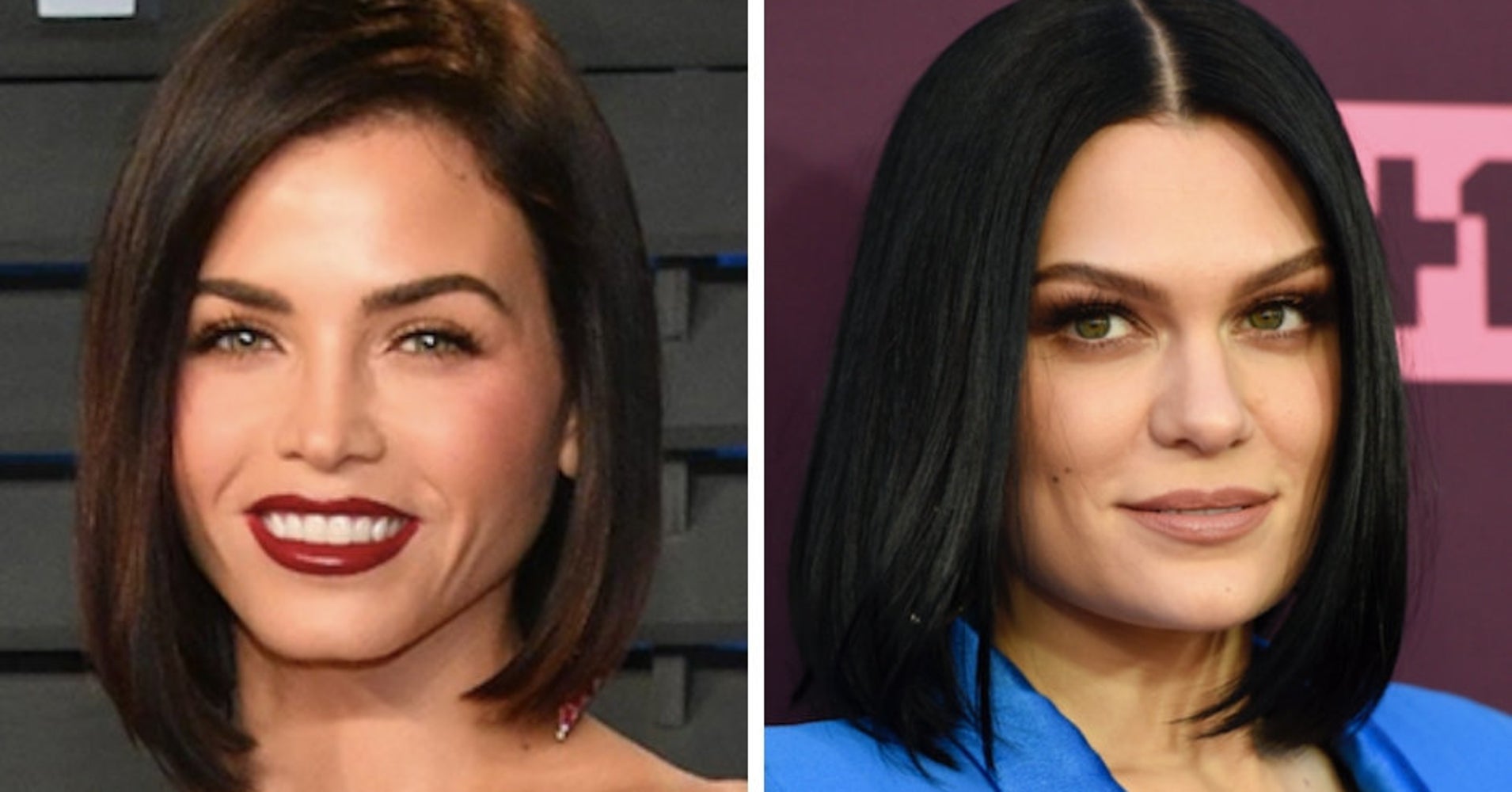 Jenna Dewan addressed claims she looks like Channing Tatum's rumored girlfriend, singer Jessie J, thanks to an Instagram comment a fan left on her page. 
"FIRST OF ALL….whenever I hear of the 'striking resemblance' w/ Jessie J to Jenna Dewan ..my only thoughts are ummmmm no," a commenter said on Dewan's Instagram post on Nov. 11.
"Just trying to spread positive vibes, keep doing you…to an absolute outsider from a small town you are doing it [seamlessly]," the fan wrote. 
Dewan simply answered with a simple "positive vibes all the way" and a kissy face emoji. 
There's no denying that the two do look quite similar: 
Tatum seemingly confirmed his new relationship with Jessie J after posting a picture of her recent performance in London and captioning the photo with a sweet shoutout. 
"This woman just poured her heart out on stage at the Royal Albert Hall. Whoever was there got to witness something special. Wow," he said. 
On his Instagram story, he added another gushing tribute, saying, "She went off tonight." 
Jessie J complimented Tatum on Instagram earlier in the week after attending Tatum's live performance of "Magic Mike" in London. 
"Magic Mike London Opening night," Jessie J wrote. "Congratulations @channingtatum What a show. … Ladies and Gentlemen you don't want to miss this."
People confirmed that Dewan is dating Broadway star and Tony award winner Steve Kazee, with a source telling the magazine that the two have "been dating for a couple [of] months and she's really happy." 
Dewan and Tatum announced that they were splitting after nearly nine years of marriage in April. 
"We have lovingly chosen to separate as a couple. We fell deeply in love so many years ago and have had a magical journey together," they said in a joint statement on their separate social media accounts. 
"There are no secrets nor salacious events at the root of our decision — just two best-friends realizing it's time to take some space and help each other live the most joyous, fulfilled lives as possible." 
The two share a little girl together named Everly. 
http://platform.twitter.com/widgets.js