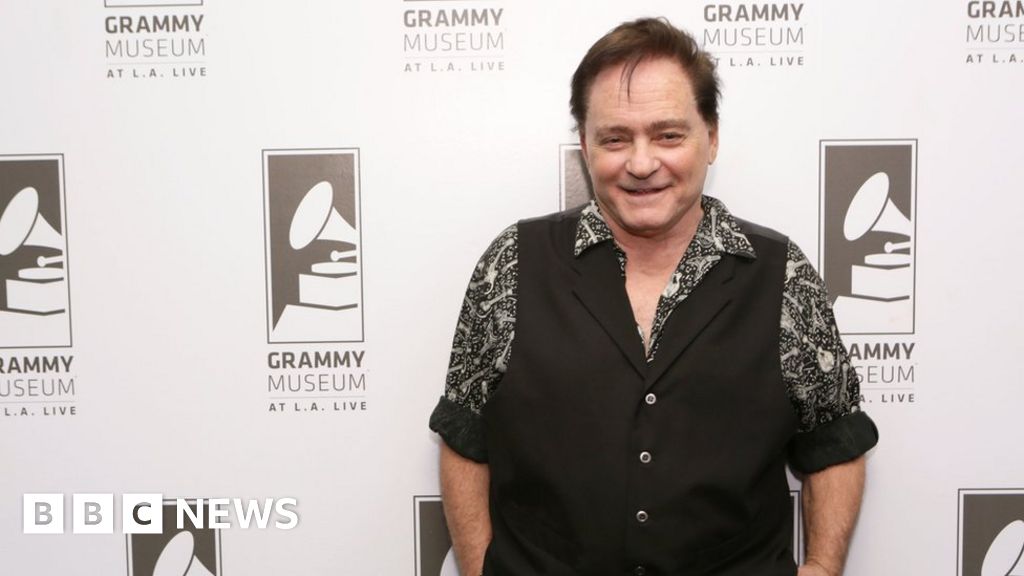 Marty Balin – the co-founder and vocalist-guitarist of the psychedelic rock band Jefferson Airplane – has died aged 76, his family and publicist say.
They did not specify the cause of death of the US musician.
Balin, real name Martyn Jerel Buchwal, found fame with the group in the 1960s with hits such as White Rabbit.
He left the San Francisco-based band in 1970 – but later got back together with some of its members under the name Jefferson Starship.
He was inducted in the Rock and Roll Hall of Fame in 1996.
In Friday's statement, Marty Balin's family said: "Marty's fans describe him as having had a substantial impact for the better of the world: 'One of the greatest voices of all time, a writer of songs that will never fade, and founder of the quintessential San Francisco band of the sixties.'
"His music is known for being the soundtrack to all of life's monumental moments."
Jefferson Airplane formed in 1965 when folk artist Balin decided to create a rock group in response to the Beatles-led British Invasion.
The band quickly attracted a local following – and when fledgling promoter Bill Graham opened his legendary Fillmore Auditorium, Jefferson Airplane served as the first headliner.
Signed to RCA Records for the then-princely sum of $25,000, the band scored five gold albums in the US, including 1967's Surrealistic Pillow and 1968's Crown of Creation in their first run of success.
The band advocated sex, psychedelic drugs, rebellion and a communal lifestyle.
Paul Kantner, another co-founder of Jefferson Airplane, died in 2016.