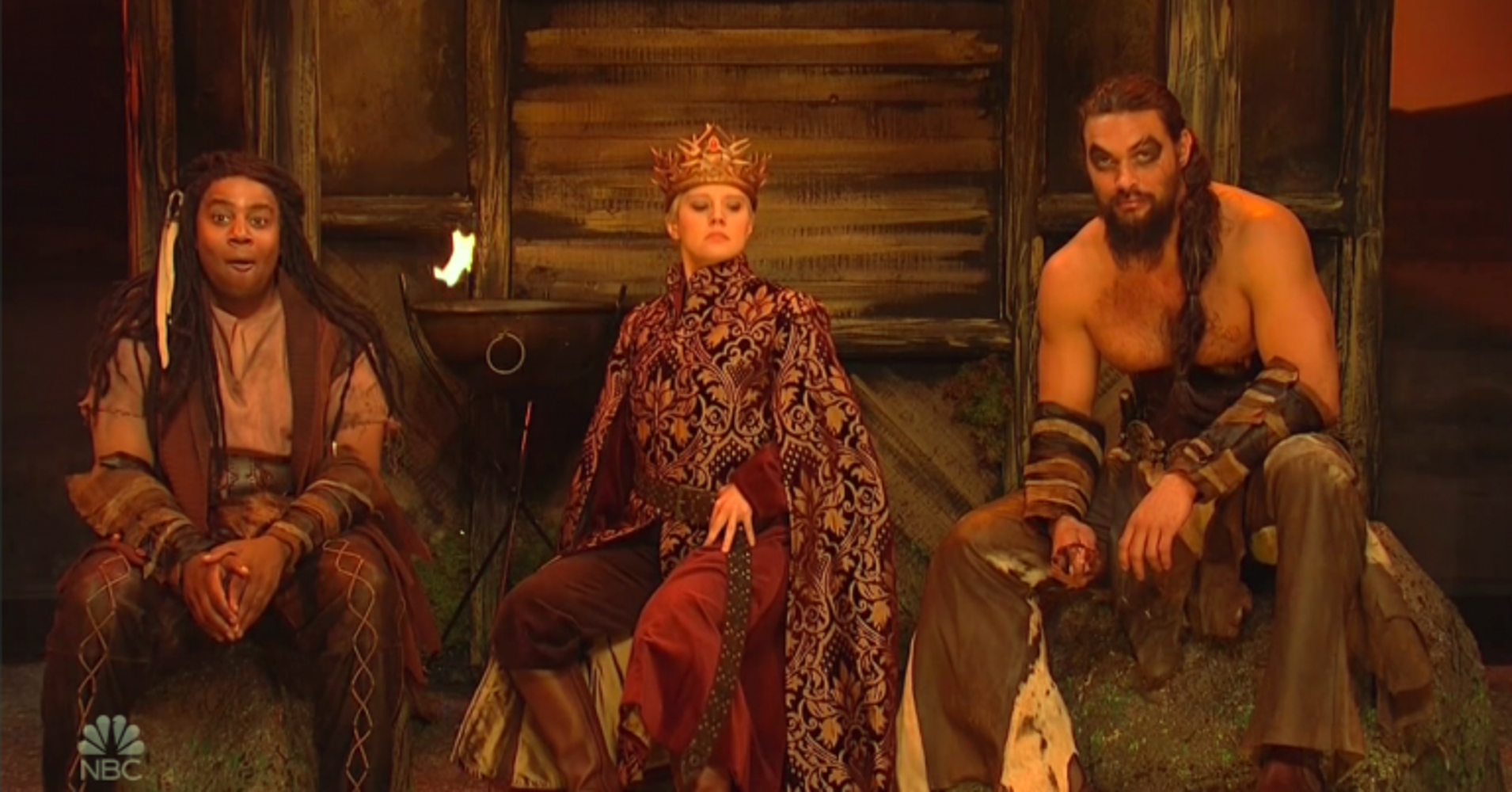 "Aquaman" star Jason Momoa resurrected his Khal Drogo character from "Game of Thrones" in a spoof "Khal Drogo's Ghost Dojo" episode on the Dothraki public access channel on "Saturday Night Live." He chowed down on ribs, "stabbed" host Kenan Thompson, and talked to dead characters from "Game of Thrones." 
The incredible Kate McKinnon unearthed yet another character from her constantly growing repertoire, this time as the hated King Joffrey Baratheon.
"You're just mad that you're not me," sniped McKinnon's Joffrey before engaging in a half-hearted battle with Aidy Bryant's Oleanna, the character who dispatched the young king to the nether world.
Spoof sponsors of the program included "little beard twisties" fo suit Dothrakis and the operator of a marriage venue on the site of the bloody "Red Wedding" on the "Game of Thrones."
Check out the clip above.