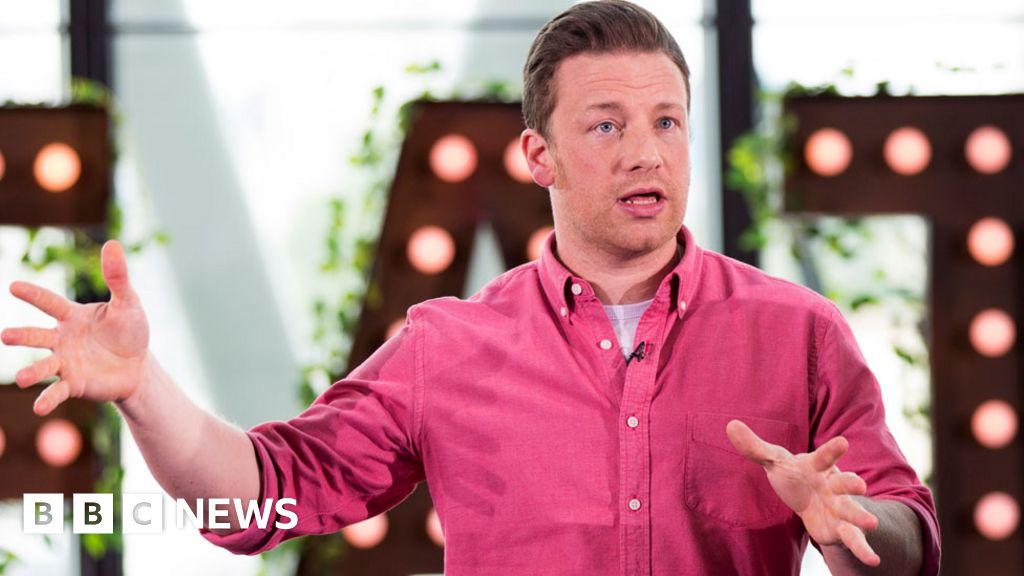 Jamie Oliver has been accused of cultural appropriation for calling a new product "punchy jerk rice".
The decision to label the microwavable rice "jerk" has been criticised, because the product doesn't contain many of the ingredients traditionally used in a Jamaican jerk marinade.
"I'm just wondering do you know what Jamaican jerk actually is?" MP Dawn Butler asked the celebrity chef.
Newsbeat has contacted representatives of Jamie Oliver for comment.
Jerk seasoning is usually used on chicken. The dish is often barbecued.
Jerk rice isn't really a thing, which is why a lot of people reacted angrily to Jamie's new creation.
People have also questioned the ingredients in Jamie's rice.
There are many variations of jerk marinade, but most contain allspice, scotch bonnet chillies, thyme, soy sauce, ginger, lime, garlic, onions and sugar.
Jamie's "punchy jerk rice" mixes garlic, ginger and jalapenos "to create a jerk marinade with attitude".
It's Labour politician Dawn Butler's tweet about the rice which seems to have really started a discussion though.
Plenty of people have accused the MP of making something out of nothing.
A Conservative MP was one of them.
And others echoed his views.
It's fair to say people are divided.
There was a similar argument earlier this month about a range of Indian food sold by Marks & Spencer.
Food writer Mallika Basu questioned the ingredients used in a "Bengali turmeric curry".
M&S told BBC Radio 4 at the time: "The curry kit was developed to be a traditional Bengali malai turmeric curry, a celebratory dish, popular with the British population in Kolkata."
But Mallika thought the supermarket had a "responsibility" to do better, when asked whether M&S was just catering for "British tastes".
"We're not in the 1960s anymore, we're not in the 1950s. People's opinions, tastes and knowledge about what constitutes regional curries has evolved tremendously.
"When you're going into really specific regions and you're giving things names that are obviously trying to give these things a more authentic regional gloss, I'm afraid that just doesn't cut it in today's world anymore."
Follow Newsbeat on Instagram, Facebook and Twitter.
Listen to Newsbeat live at 12:45 and 17:45 every weekday on BBC Radio 1 and 1Xtra – if you miss us you can listen back here.
http://platform.twitter.com/widgets.js