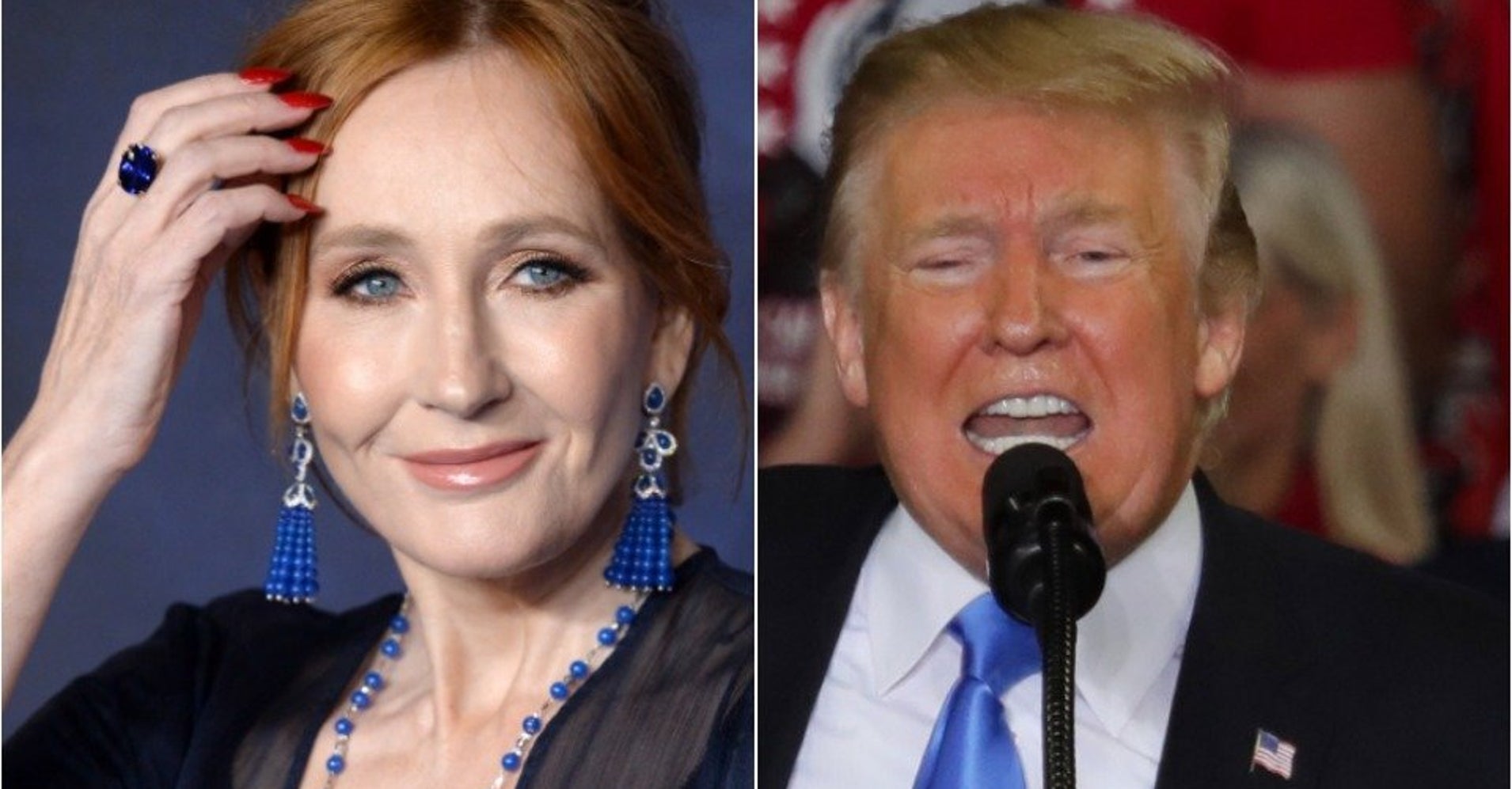 J.K. Rowling sarcastically joked about preserving President Donald Trump's Friday Twitter rant as source material for a future "character of quiet strength." 
Twitter really is an amazing resource for a writer. These screen caps will be a useful reference should I need to create a character of quiet strength, facing his tribulations calmly, fortified by his clear conscience. pic.twitter.com/STT9dQUJKn

— J.K. Rowling (@jk_rowling) December 7, 2018
"Twitter really is an amazing resource for a writer," wrote the Harry Potter author, alongside screenshots of Trump's typo-laden tirade against special counsel Robert Mueller's Russia investigation.
Rowling said "these screen caps will be a useful reference should I need to create a character of quiet strength, facing his tribulations calmly, fortified by his clear conscience."
Her post was well received by fans:
best of it is, if you'd written a character like that, everyone would roll their eyes and say it was a bit of a stretch. No 'World Leader' would ever conduct themselves in that way ?

— Marie Gardiner (@MarieGardiner) December 7, 2018
Your shade is the highlight of my day, and it's only 7:36!

— Jendy (@JendySharp) December 7, 2018
No publisher would believe that character. Two dimensional, no redeeming qualities, and tells lies more see through than clear glass.

— Andrew Hiller (@AndrewHiller) December 7, 2018
Rowling has previously claimed her most evil Potter character, Voldemort, is "nowhere near as bad" as Trump. Last month, she used a quote from George Orwell's dystopian novel 1984 to bash White House press secretary Sarah Huckabee Sanders.
http://platform.twitter.com/widgets.js