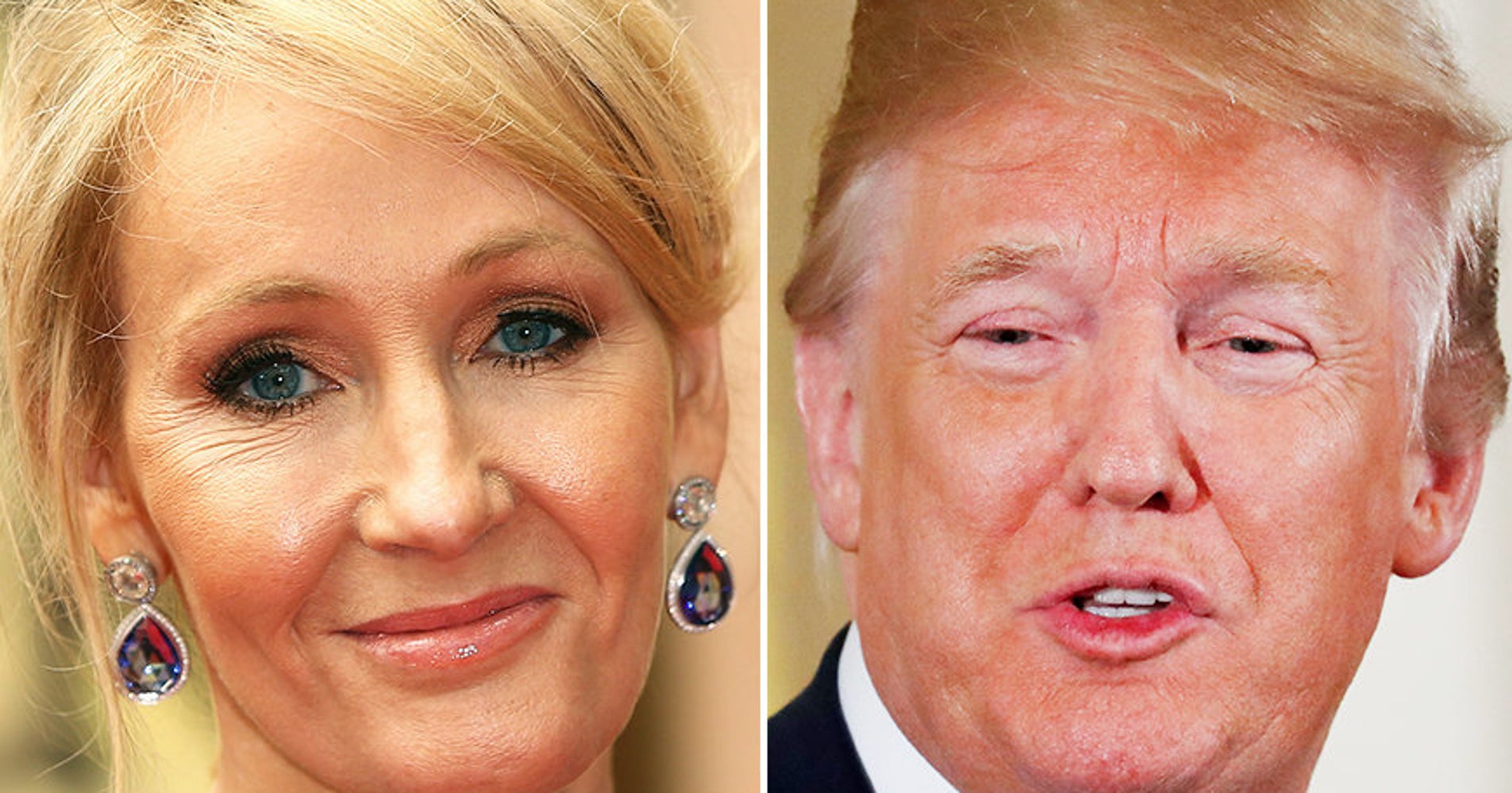 The Harry Potter author mocked the head-scratching logic that Trump often uses to defend himself from criticism by tweeting this line from Carroll's 1871 novel Through The Looking-Glass:
'Contrariwise,' continued Tweedledee, 'if it was so, it might be; and if it were so, it would be; but as it isn't, it ain't. That's logic.'

Lewis Carroll, 'Through the Looking Glass' pic.twitter.com/EedPNjjn7r

— J.K. Rowling (@jk_rowling) July 31, 2018
Unsurprisingly, Rowling's post was well received by her fans:
"Why, sometimes I've believed as many as six impossible things before breakfast."

— Mark Pitcavage (@egavactip) July 31, 2018
I was searching for a quote from Catch 22 to describe the latest Trump paradox but Lewis Carroll was the original absurdist

— Michael C (@mickey_c7) July 31, 2018
That is a serious literary burn!

— Chura (@AdamChura) July 31, 2018
5 Points to Gryffindor, Ms. Rowling!

— Diana ?? (@mayhall_diana) August 1, 2018
Rowling has not been shy about criticizing Trump over his favorite social media platform, and most recently threw shade at him by laughing at his expert writing skills boast.