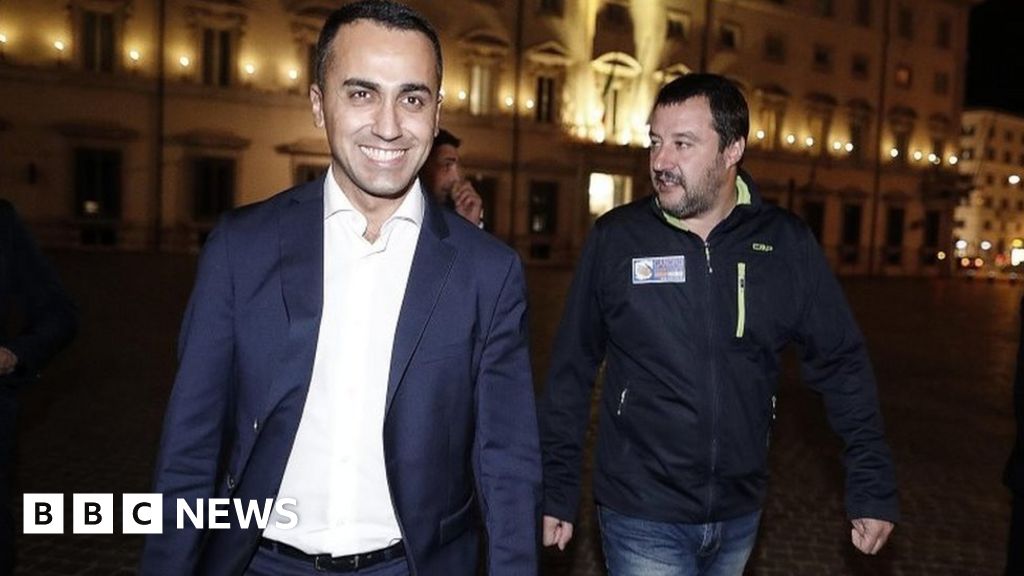 The Italian government has defied the European Commission (EC) by sticking to its big-spending budget plan.
Deputy Prime Minister Matteo Salvini said a deficit target of 2.4% and a growth forecast of 1.5% were unchanged.
The EC – worried about the impact of high spending on already high levels of Italy's debt – had told Rome to revise the budget or face possible fines.
It had set Tuesday as a deadline to Italy's governing populist parties to respond to its objections.
The EC's warning to Italy, the eurozone's third-biggest economy, is an unprecedented move with regard to an European Union member state.
Why does Italy want to spend more?
Mr Salvini, who leads the League party, was speaking after a cabinet meeting on the highly controversial issue.
In a statement, he said the government would stick to the budget's main parameters.
Meanwhile, Luigi Di Maio, the deputy PM from the Five Star Movement coalition partner, said: "We have the conviction that this is the budget needed for the country to get going again."
The government has vowed to "end poverty" with a minimum income for the unemployed.
Other measures include tax cuts and scrapping extensions to the retirement age – fulfilling several key campaign promises from the election in March.
A defiant Prime Minister Giuseppe Conte insisted earlier that the budget deficit would go no higher than 2.4% of GDP in 2019, although the target is three times than that of the previous government.
The government argues that servicing its debt of 131% of national output – second only to bailed-out Greece – would hurt Italians, who have still not recovered from the decade-old financial crisis.
Italy's economy is still smaller than it was in 2008. The governing coalition argues an increase in spending would kick-start growth.
How bad is Italy's debt?
Italy's neutral Finance Minister Giovanni Tria and international observers had hoped the country would keep its deficit under 2% of GDP – and perhaps as low as 1.6%.
While 2.4% falls well short of the 3% deficit limit under eurozone rules, Italy's debt level is alarming.
"For the first time the Commission is obliged to request a euro area country to revise its draft budgetary plan but we see no alternative than to request the Italian authorities to do so," the EC Vice-President for the euro, Valdis Dombrovskis, said last month.
He pointed out that Italian taxpayers were having to spend as much servicing the national debt as on education.
"Breaking rules can appear tempting at the first look – it can provide the illusion of breaking free," he said.
"It is tempting to try and cure debt with more debt. At some point, the debt weighs too heavy… you end up having no freedom at all," Mr Dombrovskis said.