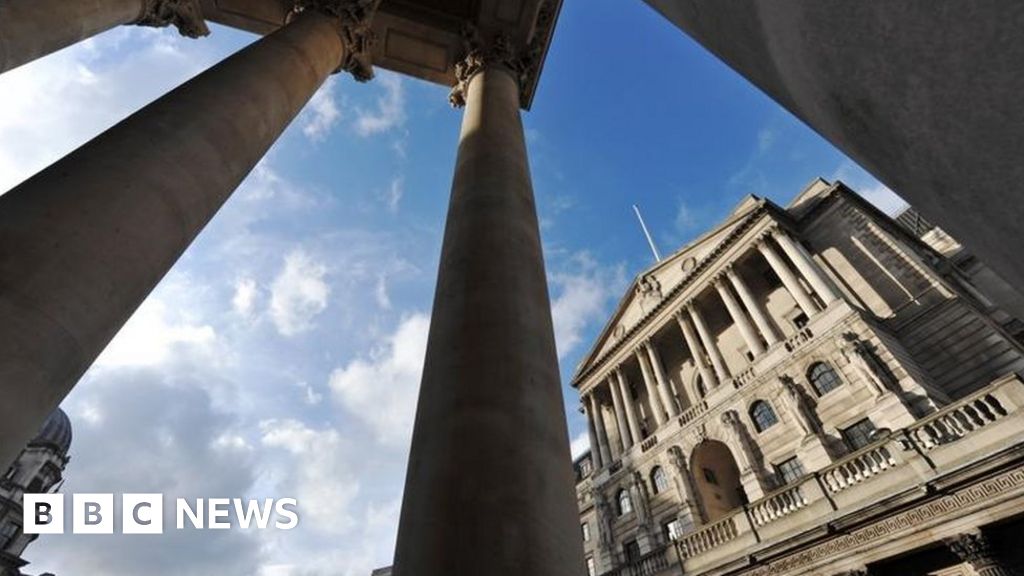 The Bank of England has kept interest rates on hold at 0.5% and cut its growth forecast for this year.
The Bank expects growth of 1.4% in 2018, down from its previous forecast of 1.8% made in February.
However, the Bank says that cut is almost entirely due to the disruption to the economy caused by the bad weather that hit the UK in March.
It expects a rebound in the coming months and notes that unemployment remains low.
As recently as February economists were expecting the Bank to raise interest rates this month.
That view changed after figures released last month showed that the economy grew by just 0.1% in the first three months of the year.
The slowdown was caused by the Beast from the East – severe weather which shut down construction sites, kept shoppers at home and caused transport chaos.
However, the Bank described that as a "temporary soft patch" with "few implications" for the outlook for the economy.
The financial markets are now indicating there will be an interest rate increase towards the end of the year followed by another next year, and a further one in 2020.
Movements in the Bank's official rates can have big effects on UK households. A rise would mean that about four million households with variable or tracker rate mortgages would see an increase in their monthly payments.
But an increase would benefit the nation's 45 million savers and could anyone shopping for an annuity for their pension a better deal.
Bank of England governor Mark Carney sets interest rates with a team of eight other experts that form the Monetary Policy Committee (MPC).
At the latest meeting, seven members voted to keep interest rates on hold and two, Ian McCafferty and Michael Saunders, voted for an increase.
The minutes from the meeting show the MPC wants to wait and see how the economy performs over the coming months.
While they expect it to recover from a weak start to the year, there is a risk that the slowdown could be more persistent.
"At this meeting, the costs to waiting for additional information were likely to be modest," minutes from the meeting said.
The course of interest rates depends on inflation falling in line with the Bank's expectations.
In March, inflation was running at an annual rate of 2.5%, which is above the Bank's target of 2%.
But in its most recent Quarterly Inflation Report the Bank blames above-target inflation on higher prices of imported goods caused by a weaker pound.
The Bank expects that effect to fade over the coming years, bringing inflation back to 2% by early 2021.
It also forecast that the unemployment rate would fall further, to 4% by 2020, the Bank's lowest forecast since the financial crisis.