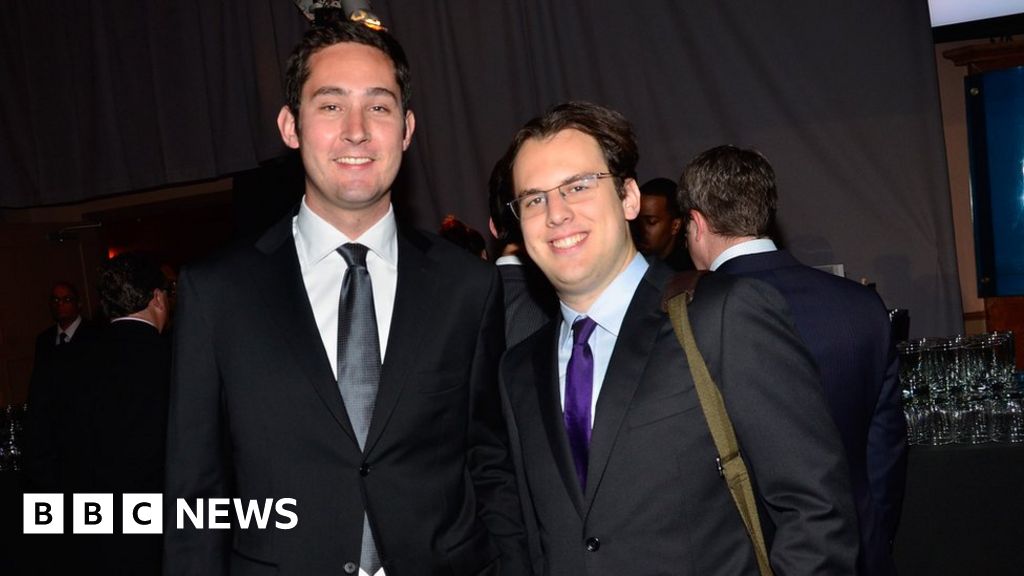 The co-founders of photo-sharing giant Instagram, Kevin Systrom and Mike Krieger, are both leaving the firm.
Mr Systrom, the chief executive of the app, said they were departing to "explore our curiosity and creativity".
Instagram, which was purchased by Facebook in 2012 for $1bn (£760m) in cash and stock, now has more than one billion users.
The exit comes amid reports of tension between Instagram's co-founders and Facebook's leadership.
BBC North America technology reporter Dave Lee says that Instagram's popularity has soared in a period where use of the core Facebook product has stagnated.
This has put increased pressure on Facebook to squeeze more and more money from its users by adding new features some felt went against the Instagram app's original focus on simplicity, our correspondent adds.
Kevin Systrom and Mike Krieger started the image sharing site in 2010, and continued to run the service after it was acquired by Facebook.
Zuckerberg pays tribute
"We're now ready for our next chapter," Mr Systrom said in a statement.
"Building new things requires that we step back, understand what inspires us and match that with what the world needs; that's what we plan to do."
Facebook CEO Mark Zuckerberg said in a statement that Instagram reflected the Instagram founders' "combined creative talents".
"I've learned a lot working with them for the past six years and have really enjoyed it," he said. "I'm looking forward to seeing what they build next."
Mr Systrom and Mr Krieger, who are both in their 30s, met while studying at Stanford University.
The two were inspired to create the Instagram app – originally launched just for iPhones in 2010 – by old Polaroid pictures.
Instagram had around 30 million users in 2012, the year it was purchased by Facebook.
WhatsApp chief executive and co-founder Jan Koum said in April he would quit the popular messaging service he co-founded in 2009 and sold to Facebook in 2014.