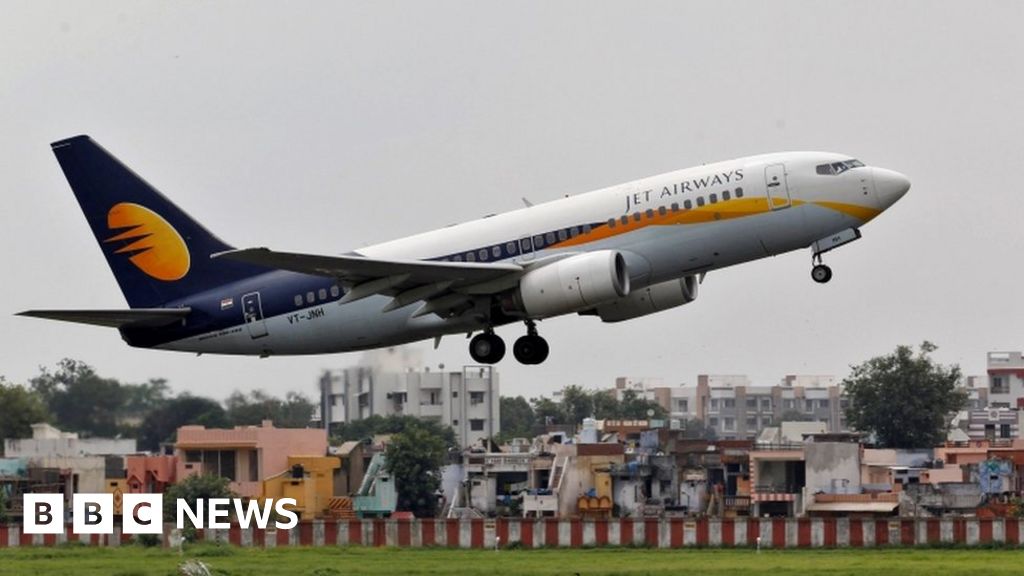 The Indian government has asked state-run banks to step in and save struggling carrier Jet Airlines, according to Reuters.
India has urged the banks to swap debt for equity, and take stakes in Jet, the news agency said.
With more than $1bn (£750m) in debt, the airline has had to delay payments to banks, employees, suppliers and even aircraft lessors.
India wants to avoid job losses ahead of a general election, Reuters added.