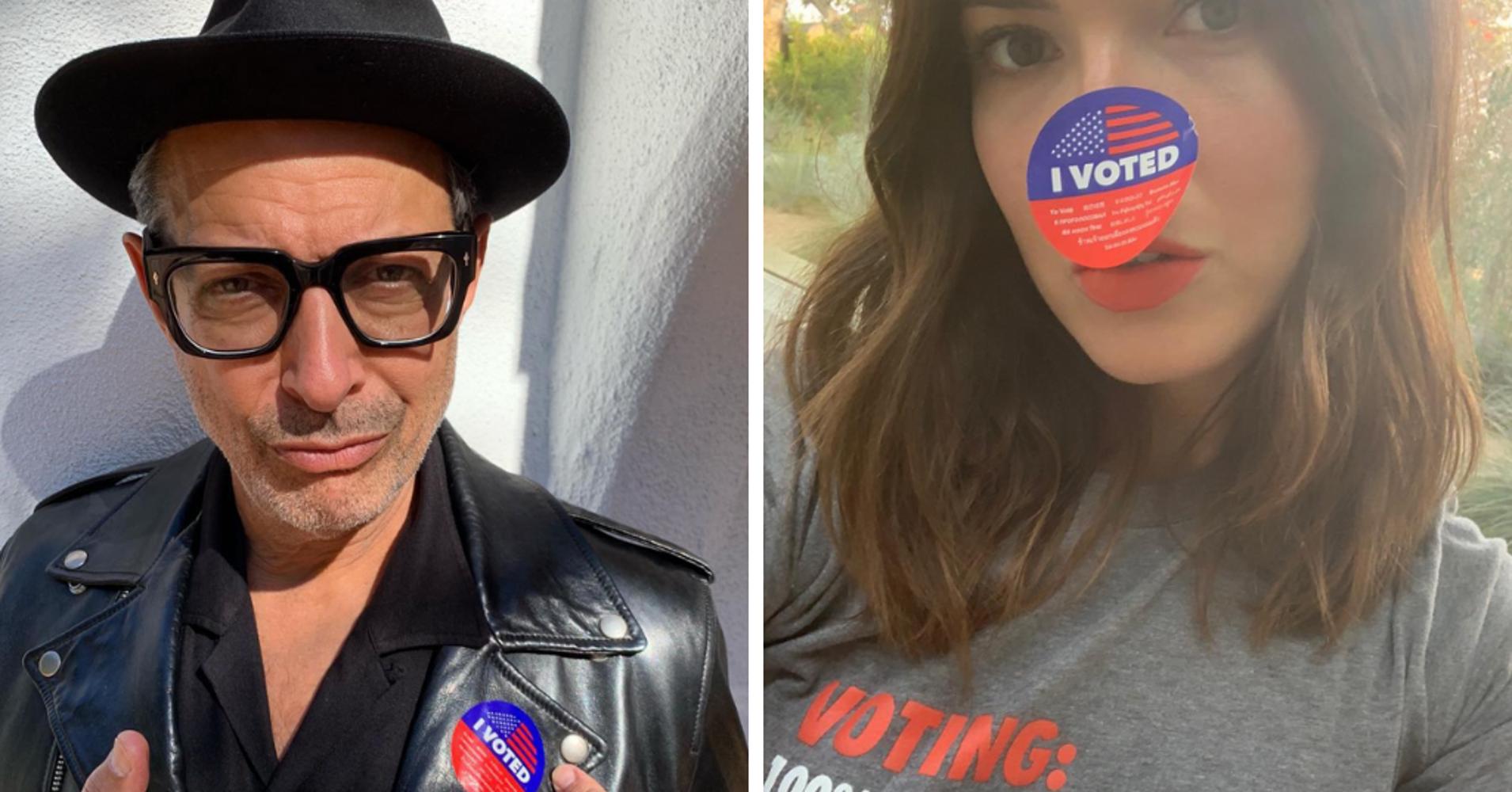 If there's one thing celebrities want their fans and followers to do right now, it's vote.
In the weeks leading up to the Nov. 6 midterm elections, stars like Mandy Moore, Julia Louis-Dreyfus, Tom Hanks and Jada Pinkett Smith have been encouraging their followers to head to the polls. On Tuesday, many of them proudly shared their voting selfies, complete with "I voted" stickers.
We'd go so far as to call the stickers Instagram's biggest accessory today. A search for the hashtag #ivoted on the platform brings up hundreds of thousands of folks wearing their stickers with pride. As Mugatu might say, the "I voted" sticker is "so hot right now."
The "I voted" sticker is a statement-maker. It stands for civic duty and democracy, and, of course, our right as citizens to vote. And as Rent the Runway reminded us Tuesday morning, voting is always in style.
Take a look at some of the celebrities who've shared their "I voted" selfies below: