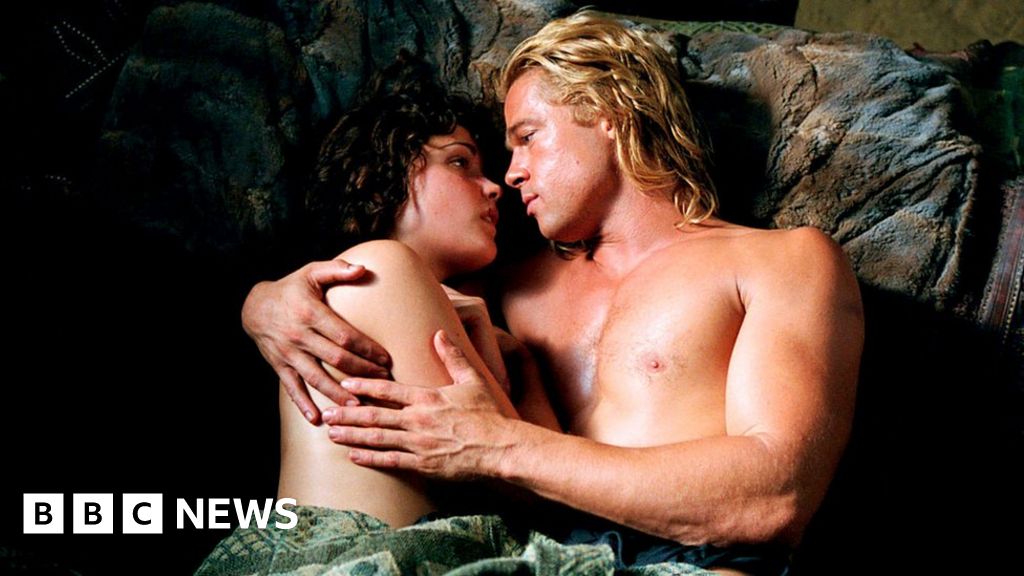 Booker Prize-winning novelist Pat Barker's new book The Silence of the Girls is set in the mythical world of Achilles and the Greek conquest of Troy. But it's only one of several recent raids on the stories of Ancient Greece in search of modern resonance – especially in their reassessment of the originals' portrayal of women.
It's 23 years since Barker won the Booker Prize for The Ghost Road, the final part of her trilogy about the First World War.
But the events she deals with in The Silence of the Girls were always an invention, even in Homer's Iliad, she says.
"People are a bit uncertain what's based on actual fact," Barker says. "Some readers will have consumed every version going of the Iliad and others might just about know the phrase Achilles Heel and that's it. But I'm retelling a myth which still has significance in the modern world."
The Iliad is an epic of war in which the Greeks lay siege to Troy (in what is now Turkey). It's thought to have been written by the poet Homer about 1200 BC and in most versions the main characters are the warriors Agamemnon and Achilles. Ilion is an alternative name for Troy.
Barker's version is largely narrated by Briseis, who in the original is violently seized from Troy and becomes Achilles' so-called "spear-bride".
So is this a feminist retelling of Homer?
"What I've set out to do is develop Briseis as a character in a way she isn't in Homer.
"I never say I'm not a feminist – the women I know who would say that are pretty stupid women by and large. But I wouldn't call myself a feminist writer because that implies somebody who's preaching the gospel.
"I see fiction as an exploration which has to be open-minded. You have to be prepared to go where the story and the characters take you – even if you land up somewhere not particularly comfortable in terms of your beliefs."
Edith Hall, professor of Classics at King's College London, says there's recently been a growth in interest in the Greek myths.
"Writers are thinking about the way they relate to our own lives but also about how the stories might be told differently.
"The original Iliad is about a massive conflict between East and West and about displacement and migrants. So that all has echoes today.
"A good writer like Pat Barker wants to investigate Briseis' life as a woman – which the original stories entirely ignore – but also her ethnicity because she's transplanted from the Asiatic culture she grew up in."
Professor Hall says film too seems more interested now in tales of Ancient Greece than in the Romans. "If you look at the 1950s there were big Technicolor films like Quo Vadis and Ben-Hur and then Cleopatra in the 1960s. But the Brad Pitt version of Troy (in 2004) seemed to mark a shift.
"People in many cultures know a little bit about the siege of Troy and there are plenty of chances for big battle scenes and handsome actors walking around in skin-revealing costumes. So popular culture has used the Iliad and the Odyssey – and that can have a knock-on effect."
Earlier this year, the BBC showed the eight-part series Troy: Fall of a City which retold parts of the same story.
The professor believes novelists are bringing the greatest originality to rethinking the stories of Ancient Greece.
"Kamila Shamsie has published Home Fire, which uses elements from Sophocles' Antigone to explore the position of women in the modern life of Britain, Pakistan and elsewhere.
"Madeline Miller, who's American, produced an exquisitely-written novel called The Song of Achilles. It takes for granted that Achilles and his friend Patroclus are in a gay relationship, which other writers have often left ambiguous. It's also a plea for pacifism which certainly isn't what you find in Homer.
"But I think Colm Toibin's novel House of Names is a masterpiece. He uses the trilogy of Greek tragedies known as the Oresteia but it's plainly also about the Troubles in Northern Ireland. There are knee-cappings and vengeance killings and gangs. It borrows from Greek tragedy in a very complex and compelling way.
"The books are very different but they all draw an extraordinary power from the originals."
Barker believes there's "something in the air" bringing readers and writers back to the Greek classics.
"All these writers are working independently of each other. But if you look at the lives of human beings, we go back to consider the beginning of things as we near our end. So you've got to ask yourself – what do we think we're getting to the end of?
"Are we coming to the end of a western culture so we want to see how it started? Perhaps we're getting to the end of patriarchy – though that would be optimistic."
She deliberately included anachronisms. For instance Achilles' men sing versions of modern rugby songs.
"I wanted to jar the reader. If your readers aren't jarred here and there they can go along and treat the whole story as something in the past – even if it's a past which never existed.
"But then you come across those crude songs and how they speak of women – and the reader thinks well is this of our world too?"
Barker has probably made more of the character of Briseis than any other writer.
"Briseis knows everything about Achilles because at first she's so frightened. She registers every minute change of expression on his face – she's like a mouse under the paw of a cat. Yet he knows almost nothing about her – she's just not important to him. But the relationship changes.
"There aren't many things going for women in this world. But they do observe the men and can predict what they're going to do.
"You don't write a book about Ancient Greece and necessarily assume you'll find parallels in today's headlines.
"But in the last six months of the writing process there was all the coverage of women calling men out who've used their position to get sexual favours. To my surprise I found my story of the Bronze Age becoming more and more topical."
Follow us on Facebook, on Twitter @BBCNewsEnts, or on Instagram at bbcnewsents. If you have a story suggestion email entertainment.news@bbc.co.uk.
http://platform.twitter.com/widgets.js