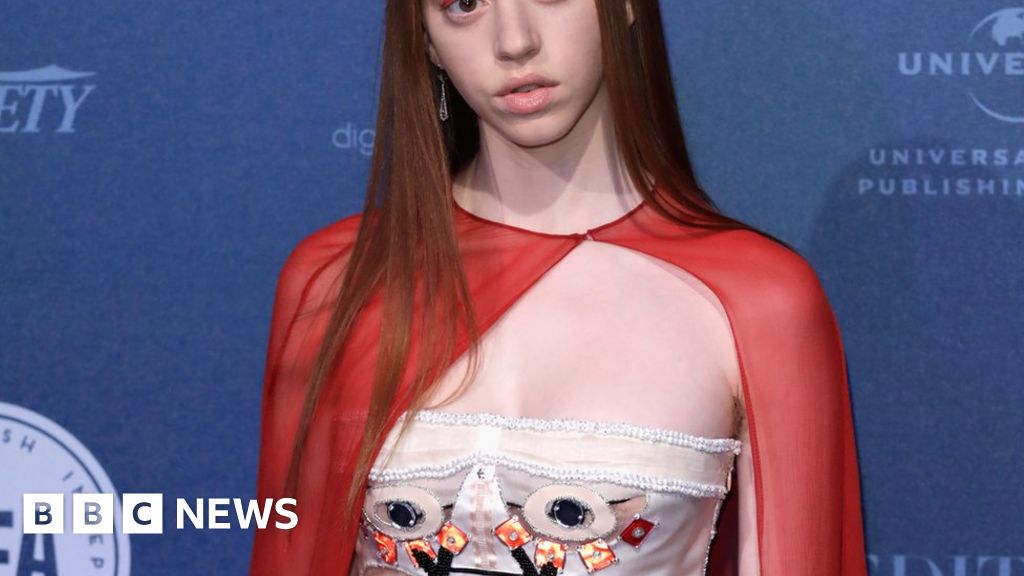 One of the UK's most promising young actresses says she took the role of a bullied teenager in the film Pin Cushion to try to find "closure" for her own upsetting childhood experiences.
Lily Newmark, 23, who has a role in Solo: A Star Wars Story and is one of the new faces of luxury brand Chanel, plays Iona in Pin Cushion, which is a dark comedy-drama set in Derbyshire.
It's written and directed by first time feature film-maker Deborah Haywood, and sees Iona and her smothering, affectionate mother Lyn, played by Joanna Scanlan, try to start a new life in a small town.
Both are naive, struggle with forming friendships and so both fall prey to bullies – in this case, all women.
Haywood wrote the film partly from experience.
Newmark says: "When Deb and I first met I told her it was creepy how much I related to the script too. I have experienced that kind of trauma, and as a child I did feel like an outcast. Luckily, I have a very loving family, and even when I didn't have friends, I always had my family – and then later on, I had therapy."
Pin Cushion had its UK premiere at the Glasgow Film Festival, after showing at Venice and the International Film Festival in Rotterdam, where it was favourably compared to the 2004 Hollywood hit about female friendships, Mean Girls, starring Lindsay Lohan.
But Haywood says Pin Cushion is meant to be a fairy story, with all the genre's underlying gothic horror.
"I wanted the fairy tale element because often those heroines are very innocent and pure, for example, in Cinderella and Red Riding Hood and then wicked things come and try and destroy them. It's where I got the look of the film too, so it was more heightened.
"It's not Hollywood," she warns. "It's a far darker fable. When I first started developing it, people would tell me: 'You can't make a film like that, there's no audience for this kind of thing.'
"I thought: 'Well, if this feature is never going to get made I might as well write from my own belly and get all my stuff out.' I was bullied at school and it's something that causes shame and loneliness, I wanted to write a story that says, 'this is me, and I hope you feel less lonely for having seen the film'."
"People have asked me if this is me taking revenge, by doing this film," adds Newmark.
"But it's not, I'm not vengeful. The film is closure, having to go through all those experiences again was traumatising, but it put all those problems to rest. Having a shared experience that Deborah and I had was definitely helpful for us both – it was healing."
In the film, Iona is desperate to be part of the school girl gang – "a pair of Cinderella 'ugly sisters,'" is how Haywood describes it and, in her naivety, ends up with a compromising photo on social media. Scanlan says in this case it's not Iona's fault.
"Iona's ripe for this because she hasn't been adequately parented herself. Her mother has smothered her to death, and because Lyn is frightened of sex herself, she has no self-protection to enter that world of boys and girls noticing each other and experimenting. The story joins Iona at that point when she's totally vulnerable and she has no discernment about the consequences."
"I don't know about 'sexting'," replies Newmark. "My own generation was the first one going through cyber-bullying. That 'Honesty Box' tool on Facebook was the worst invention, it was anonymous and allowed anyone to say what they wanted. It was a terrible thing. I'm not sure we can stop what happens online – I don't see how we stop this horrible monster that the internet has created."
Newmark says she's been acting since she was a child, and calls it "my coping mechanism then for feeling like an outcast. I joined the National Youth Theatre working in the costume department, which I loved, and then did my degree in acting and contemporary theatre. Now I'm working non-stop, I've made seven films.
"I don't think I am famous," she adds, "and I don't think I want to be. I think I'm doing what I want to do, I just want to tell a lot more stories like this one. Teenagers who have seen the film have come up to us and said: 'Thank you, I didn't know someone else was going through this too,' and that means a lot."
While Pin Cushion deals with bullying from a female perspective, Newmark hopes the film will be viewed by men too.
"Bullying isn't a girl thing, it's a human thing," she says. "It's not about being a teenager. It's about repressed feelings and not dealing with it, because, as we see, you can be bulled when you're older as well. The film's about not dealing with your own trauma and then putting that onto other people."
Pin Cushion will open in the UK later this year.
---
Follow us on Facebook, on Twitter @BBCNewsEnts, or on Instagram at bbcnewsents. If you have a story suggestion email entertainment.news@bbc.co.uk.