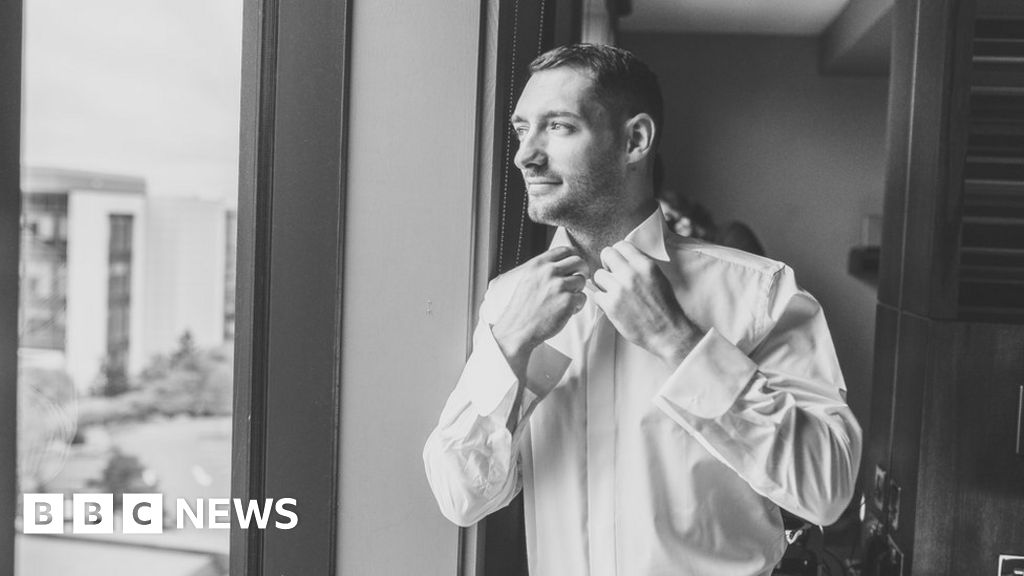 Buying a home is almost impossible without access to the bank of mum and dad, according to a report published on Tuesday.
House prices may have risen by 173% over the last two decades but there are still some millennials who have managed to buy homes without money from their parents. They have told BBC News how they did it.
Brad Pugsley, recruitment agent, 30, Fleet
"I was 26 when my wife and I bought a two-bedroom house for £245k.
"I moved out of home when I was 18 and learned quickly to always put money aside.
"When I was 21 I moved in with my girlfriend. We were renting a one-bed for about £800 a month and both earning about £23k a year.
"Despite not having much money over four years we managed to save about £17k. This was enough to cover a 5% deposit we needed as the bank gave us a 95% mortgage.
"I cannot understand how people cannot afford a property, especially with first-time buyers not having to pay stamp duty and only having to put 5% down as a deposit.
"Saving while renting takes a long time, eats into social life, but having your own house is like passing your driving test… having freedom and independence."
Agata Suwala, engineer, 30, Rugby
"I was 28 when I bought my flat after working for four years and earning less than £29k.
"I'm Polish and came to the UK in 2011 for university. I started working in 2012 and rented a room in Coventry for £380 a month. I saved around 40% of my salary each month and still went on holidays.
"I saved up around £14k after around four years. Through Help to Buy I got a 15% loan from the government which got me to the 20% deposit so I could buy a flat for £150k.
"House ownership doesn't come from earning money – it comes from saving it. Unfortunately British people don't learn how to do that. It's spending money they learn, that's why a majority of people don't have money to cover an emergency bill, but probably have a leased car or a massive TV.
"Work out what your priorities are. If you want a house don't go out every Friday but at the end of the day you have your income and what you do is up to."
Chris King, civil servant, 29, Preston
"I bought my first house at 23 years old in 2012 whilst on a £15k salary.
"I dropped out of university in Bristol and got a job back in Preston as a payments officer in the NHS where my take-home pay was around £1,000 a month. I lived at home with my parents and paid them £200 a month in rent.
"I saved £500 each month until I reached 10% deposit for a mortgage.
"I bought a two-bedroom terraced house in an 'OK-ish' neighbourhood for £70k. A quick check on Zoopla shows me the value of the house now is still about that.
"I felt really proud which feels weird to say. It was really good to have that independence and to have accomplished something early in life.
"But I think buying a house should support what you want to do in your life rather than being a goal in itself.
"If you want a good career you'll need to live in a big city to get the best opportunities to progress, and that often means the houses you would want or need to buy are too expensive, and the cost of renting in that big city diminishes your saving power to get that deposit too."
BBC UGC & Social News team