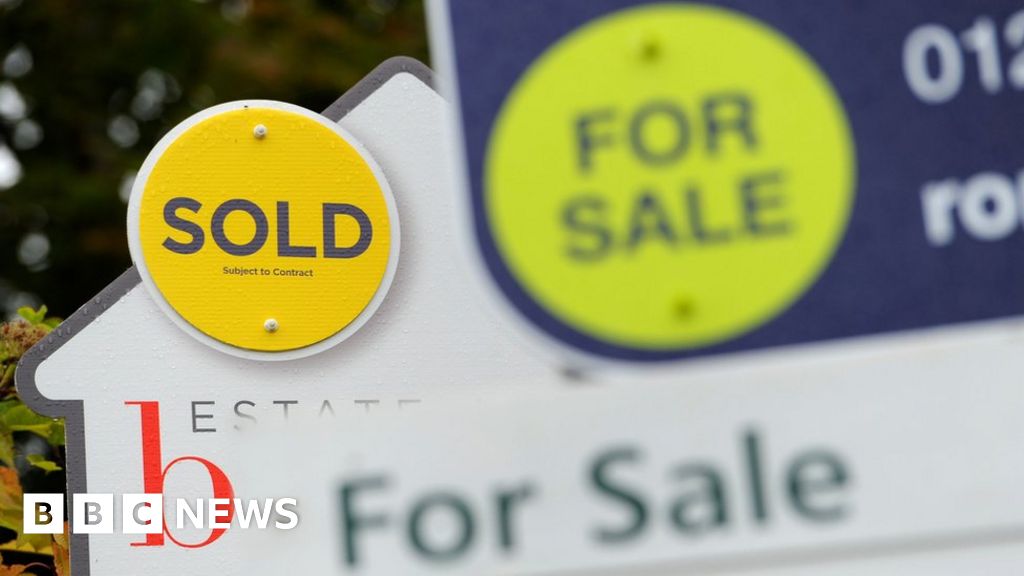 UK house prices saw the biggest monthly fall for nearly eight years during April, according to the Halifax, as demand for homes weakened.
The lender said prices fell by 3.1% between March and April, the biggest decline since September 2010.
The bank said that housing demand had softened in the early months of this year, with both mortgage approvals and completed home sales edging down.
On an annual basis, price growth slowed to 2.2% from March's rate of 2.7%.
The average price of a home in the UK is now £220,952, according to the Halifax.
Despite the sharp drop in prices between March and April, the Halifax said the monthly figures tended to be volatile, and stuck to its existing forecast range for price growth this year.
Russell Galley, managing director at Halifax, said: "The UK labour market is performing strongly with unemployment continuing to fall and wage growth finally picking up.
"These factors should help to ease pressure on household finances and as a result we expect annual price growth will remain in our forecast range of 0% and 3% this year."
'Clearly struggling'
Howard Archer, chief economic adviser to the EY Item Club, said that the market for house buyers was likely to "remain challenging".
"Consumers have faced an extended serious squeeze on purchasing power, which is only gradually easing," he said.
"Additionally, housing market activity remains hampered by relatively fragile consumer confidence and limited willingness to engage in major transactions.
"The housing market is clearly currently struggling to gain traction and we suspect that any meaningful upturn will remain elusive over the coming months."
Recent figures suggest that the squeeze on wages by higher inflation is easing.
The Office for National Statistics said that the Consumer Prices Index measure of inflation fell to 2.5% in March. In its most recent data on employment, the ONS said wages grew by 2.8%.