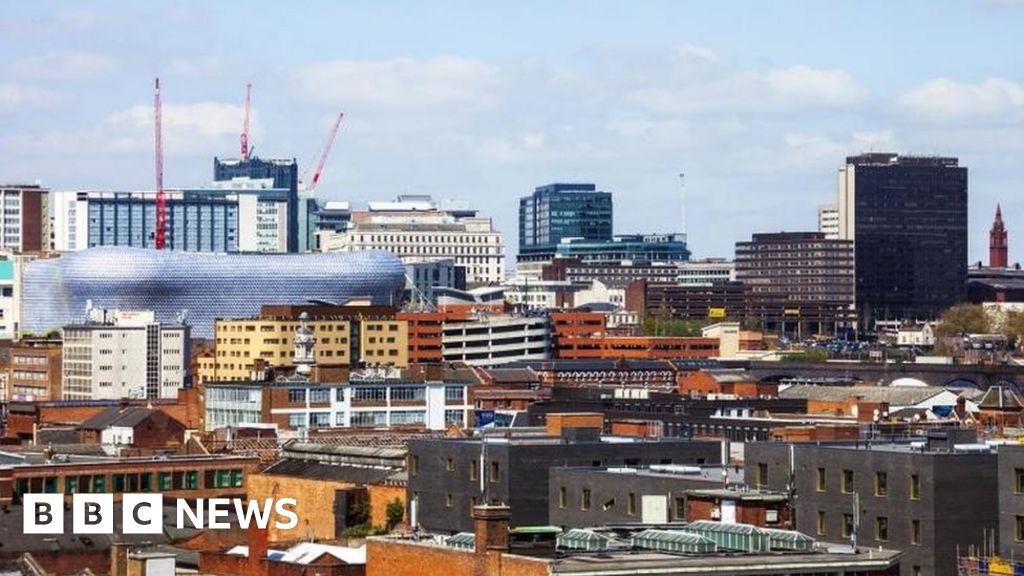 House prices in the West Midlands rose the fastest in the UK compared with a year ago, according to official figures.
Annual growth in property values in the region stood at 5.8% by June, the Office for National Statistics (ONS) said.
The biggest fall was in London where prices dropped by 0.7% year-on-year.
However, it had the highest average house price of £477,000 – nearly four times higher than the North East.
The typical property price of £127,000 in the North East of England was down by 0.6% in the last year.
Samuel Tombs at Pantheon Macroeconomics, said: "Prices in the capital are more sensitive to changes in mortgage rates than elsewhere, because loan-to-income ratios are extremely high. The reduction in jobseekers from the EU, due to Brexit, also has hit demand in the capital."
Overall, house price increases across the UK slowed to the lowest level in nearly five years in June. Average UK property values increased by 3% compared to a year earlier, down from 3.5% in May.
The average price in England rose annually by 2.7% to £245,000, went up by 4.3% to £157,000 in Wales, increased by 4.8% over the year to £150,000 in Scotland, and went up by 4.4% in Northern Ireland to £133,000.
Howard Archer, chief economic adviser at the EY Item Club, said: "The impression remains that the housing market is struggling to really step up a gear in the face of still limited consumer purchasing power, fragile confidence and expectations of the Bank of England edging up interest rates."
Separate figures from the ONS showed that the cost of renting in Britain rose by 0.9% in the year to July, down from 1% a month earlier.
Your results

–


Amount of the United Kingdom that has housing you can afford

Range of affordable areas includes:
Armagh City, Banbridge and Craigavon and Belfast
No affordable areas
Search the UK for more details about a local area
You have a big enough deposit and your monthly payments are high enough.
The prices are based on the local market. If there are 100 properties of the right size in an area and they are placed in price order with the cheapest first, the "low-end" of the market will be the 25th property, "mid-priced" is the 50th and "high-end" will be the 75th.