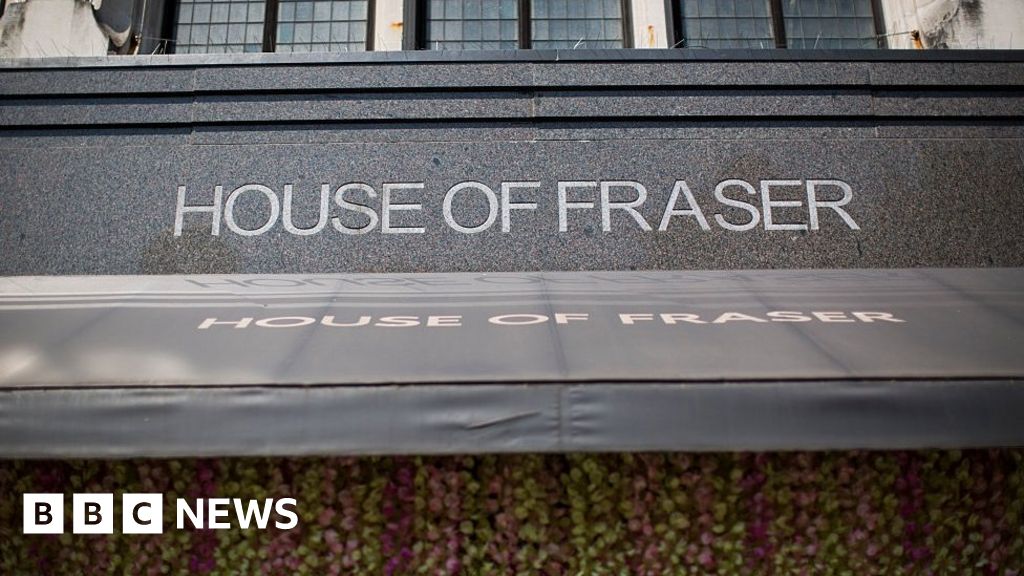 House of Fraser plans to close stores as new owners look to turn around the department store chain.
House of Fraser confirmed that Chinese retailer C.banner is taking a 51% stake in the firm, shifting control from previous Chinese owner Nanjing Cenbest.
The retailer intends to launch a company voluntary arrangement (CVA) under which it is likely to close some stores and renegotiate rents on others.
House of Fraser did not say how many stores are earmarked for closure.
The retailer currently has 59 stores in the UK and Ireland. There are more than 6,000 House of Fraser employees and 11,500 concession staff.
"There is a need to create a leaner business that better serves the rapidly changing behaviours of a customer base," said Frank Slevin, chairman of House of Fraser.
"House of Fraser's future will depend on creating the right portfolio of stores that are the right size and in the right location."
House of Fraser's new owner, C.banner, is listed on the Hong Kong stock exchange and owns brands including toy retailer Hamleys.
Full restructuring
The deal is expected to complete by the end of June, with Nanjing Cenbest continuing to own a significant minority stake.
House of Fraser expects to make a formal CVA proposal during June, with a full restructuring in place by early 2019.
A CVA is designed to help a struggling company to pay back a proportion of its debts over time.
It involves a strict repayment scheme overseen by an insolvency practitioner and has to be approved by 75% or more in value of the firm's creditors.