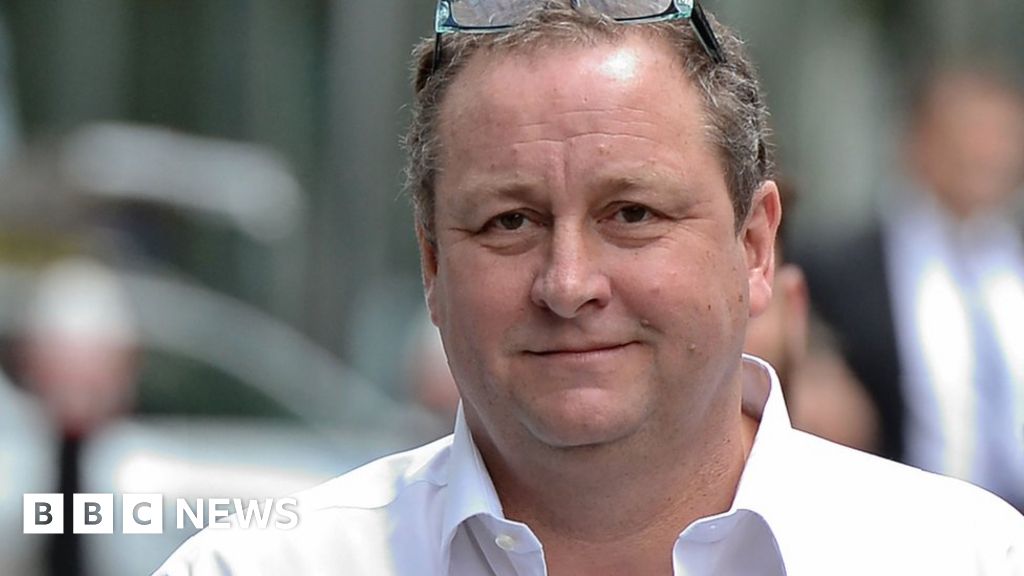 Sports Direct billionaire Mike Ashley has blamed "greedy landlords" for the closure of three House of Fraser department stores.
Mr Ashley, who bought the retailer out of administration for £90m, announced on Sunday that 15 sites previously earmarked for closure will stay open.
But stores in Edinburgh, Hull and Swindon will close after the failure of negotiations over cuts in rents.
Mr Ashley said he was disappointed some landlords refused "to be reasonable".
A fourth store in Bath is also at risk of closure as the businessman negotiates with Bath City Council, the outlet's landlord, over new rental terms.
In a statement, House of Fraser said at least 20 stores had now been saved from closure, safeguarding about 3,500 jobs.
After buying House of Fraser in August, Mr Ashley said he was hopeful that most of the department store chain's 59 sites would remain open.
Hundreds of staff affected by the three store closures are now going through redundancy consultation.
'Pull together'
Mr Ashley, who also owns Newcastle United football club, said: "I am disappointed that in my opinion a small number of greedy landlords still refuse to be reasonable.
"We've showed what we can achieve on the British high street when we work together with landlords.
"I would like to thank those landlords who have helped us to rescue approximately 3,500 jobs at the stores we have saved to date.
"I am calling on everybody to pull together, including landlords and local authorities in order to help to save as many House of Fraser stores and jobs as possible on the great British high street."
Mr Ashley has previously warned about "greedy" landlords, saying in August that "time is running out" to keep stores open.
That prompted the British Property Federation landlords' group to accuse the new owner of crying "unfair in the media when it doesn't get want it wants".
Among the latest stores to be rescued is the one in Birkenhead, the constituency of MP Frank Field, who has clashed with Mr Ashley over his treatment of Sports Direct workers.
Mr Field described news that his local store was saved as "tremendous", adding: "Six weeks ago, I wrote to Mike Ashley with an urgent plea to safeguard the future of our House of Fraser and the jobs of the store's staff.
"Thanks to the positive discussions that have taken place since then with the store's landlord, this cornerstone of our town centre is being given a chance to flourish once again," Mr Field said.
Stores that will remain open are: Altrincham, Aylesbury, Birkenhead, Camberley, Carlisle, Darlington, Doncaster, Grimsby, High Wycombe, Lincoln, London (Oxford Street), Middlesbrough, Plymouth, Skipton, Telford, Huddersfield, Leeds, Maidstone, Solihull and Sutton Coldfield.