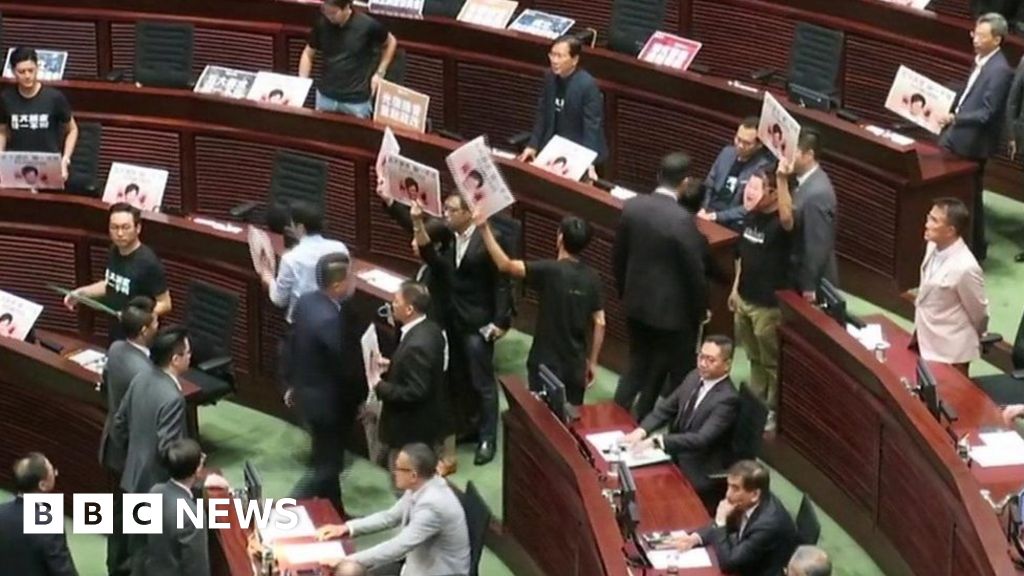 Protesting opposition lawmakers in Hong Kong disrupted leader Carrie Lam's state of the union address, forcing her to leave the chamber.
It was the first time a Hong Kong chief executive had been unable to deliver a policy address in the chamber.
It means the extradition bill – the trigger for months of protests – could not be withdrawn formally.
The bill was suspended in July, but Wednesday's meeting was the first time the Legislative Council (Legco) had resumed since it was stormed by protesters in July, and was the first opportunity to withdraw the bill altogether.