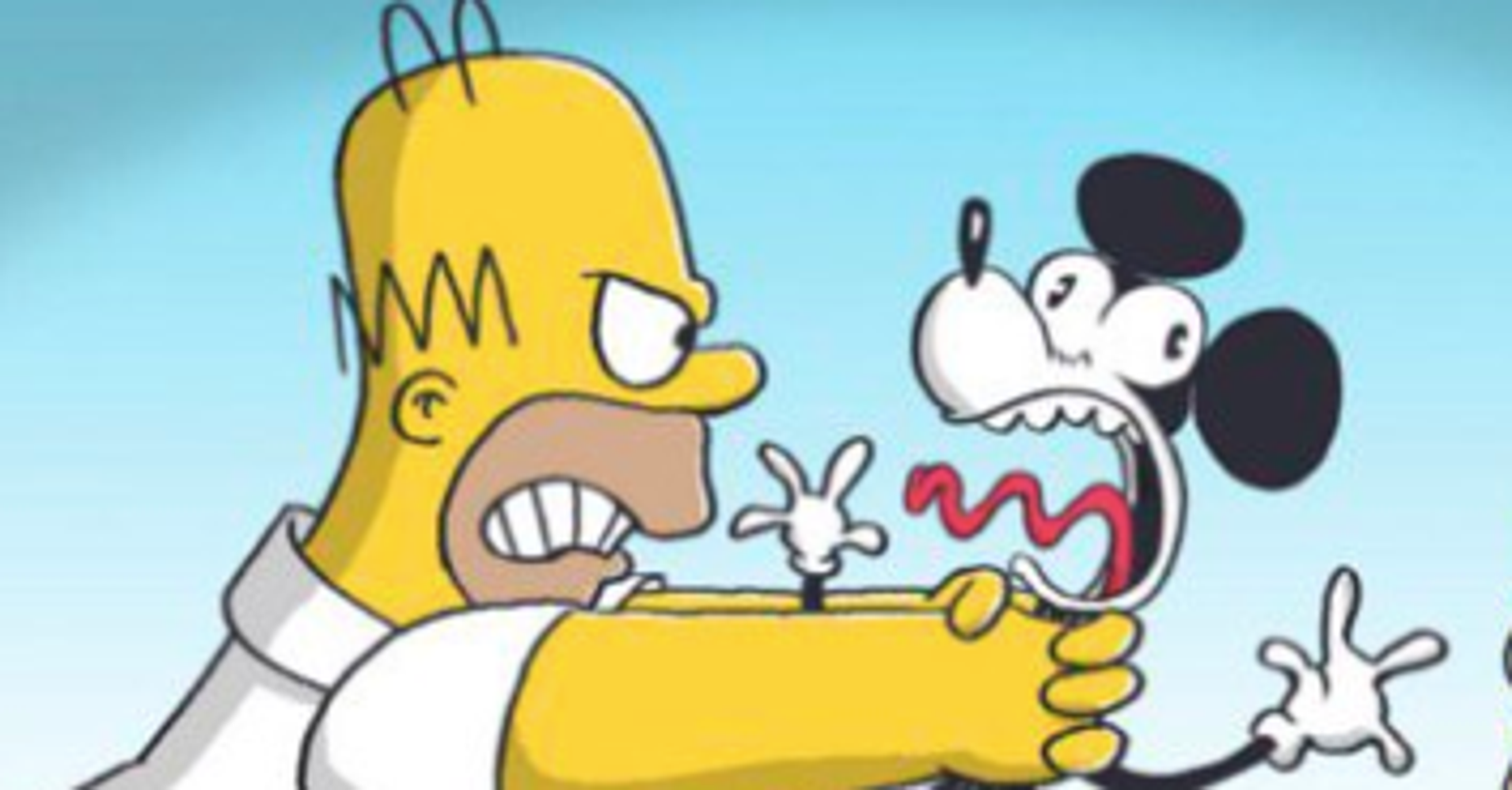 And at least one Fox employee is celebrating his new corporate overloads in a very cheeky manner.
Spoiler alert: It went about as well as you'd expect (meaning not good at all).
Of course, a couple of "Simpsons" fans couldn't help but join in the Disney dragging.
To think this was in The Simpsons Movie 12 years ago and now the Mouse is in charge. My, how time flies. Welcome to the family, Disney. pic.twitter.com/g4UxIIttQo

— Jason Hintz (@mrgrimmace) March 19, 2019
The merger means that "The Simpsons" will become a Disney-owned property. TV Insider says that while the show will be produced by Disney's 20th Century Fox, it will continue to air on Fox Corporation's Fox Broadcasting Company.
http://platform.twitter.com/widgets.js