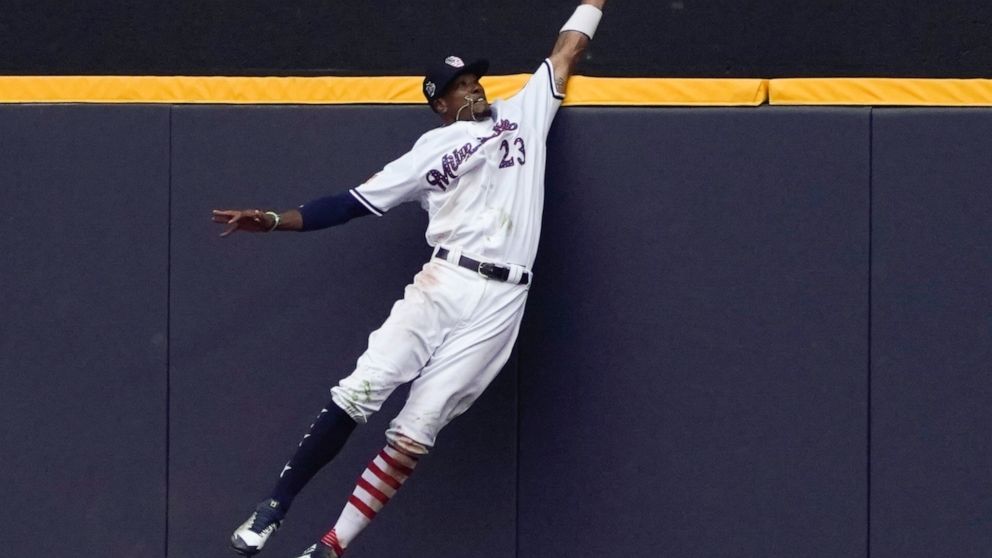 Everyone has seen an outfielder receive a tip of the cap or a jubilant fist bump from a pitcher after scaling the left-, center-, or right-field wall and robbing an opposing player of a home run.
What happens after they leave the field is far more interesting.
Most pitchers love their home-run robbing teammates and some even shower the elite defenders with swag after making highlight-reel grabs.
In 2015, Tampa Bay's Kevin Kiermaier pulled a potential home run ball back into the park and pitcher Chris Archer rewarded him by commissioning a painting of the catch. Other pitchers use gift cards, liquor, or a few beers to reward teammates.
But not all showcase catches are rewarded. Some outfielders go away empty-handed.
———
More AP baseball coverage: https://apnews.com/MLB and https://twitter.com/AP—Sports
http://platform.twitter.com/widgets.js