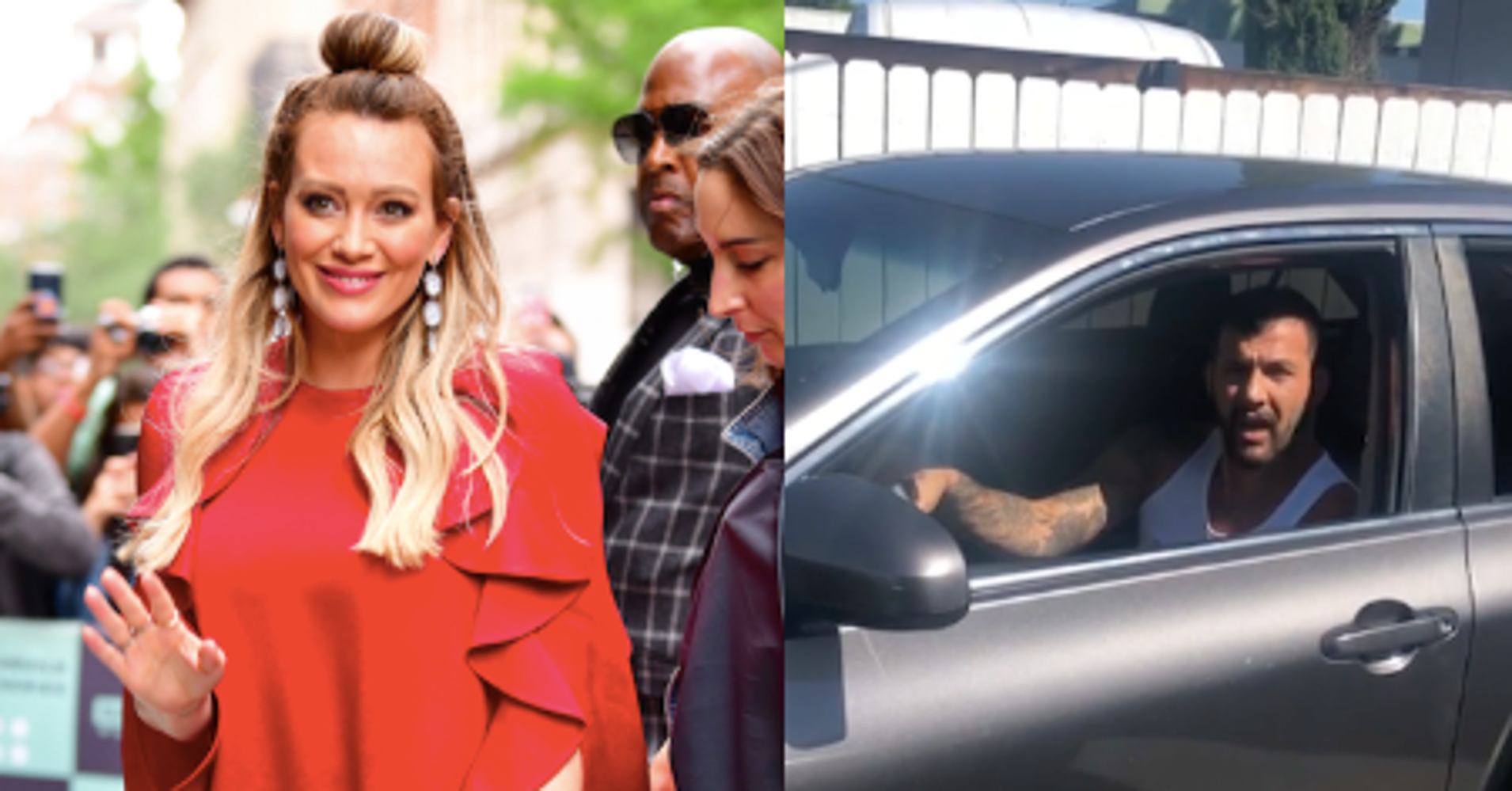 Ask Khloe Kardashian, Jennifer Garner, Anne Hathaway or any other celebrity who's been pregnant in the public eye, and they'll likely say that dealing with paparazzi gets even more intense when you're expecting. 
Well, Hilary Duff, who's set to welcome her second child ― a baby girl with her boyfriend, singer Matthew Koma ― any day now, has officially had enough with being hunted by photographers.
The "Younger" star confronted a paparazzo she said had been following her all day and documented the unsettling interaction on social media to give followers a peek into what it's like to be nine months' pregnant and famous. 
"This guy has been at my sons soccer game this morning then followed me to my sisters house and was basically parked in her drive way to get photos. Followed me to run errands," she wrote Sunday alongside her Instagram video.  
Duff explained that she "politely asked" the man to leave her alone, but he instead trailed her all day. 
"He continues to follow and stalk me down like pray for hours now. This is not ok. I am 9 months pregnant," she continued. "When people say that's what you get for signing up to be a celebrity it honestly makes me sick.This is every day of every month and it's simply not ok."
The former Disney star ended her note by saying that if she weren't a celebrity ― a term she apologized for using ― law enforcement would've been involved. 
Duff's video shows her speaking to the man through his car window, and pleading with him to leave her alone for the rest of the day. 
"I have the flu, and I've asked you once to leave me alone, can you please stop taking my picture? You're like, hunting me down," she says.
The paparazzo eventually acquiesced and began to pull away, but not before attempting to shift the blame to Duff. 
"I lost my whole morning," he says in the video. "I didn't get any photos."
"It's not my fault," she fires back. "Please leave me alone. It's the weekend, Sir." 
"Giving love to all mamas who make it look effortless… this journey is hard as hell and also incredibly special," she wrote alongside a photo of herself wearing a bikini. "Lovely to have a little life inside and to day dream of all the new adventures to come buuuut [sic] almost impossible to get my own shoes on … sick of getting up 9 times a night to pee and looking at this weird body in the mirror that is not my own at the moment."
She added: "Women are so bad ass, this was just a note to remind myself and remind others how's strong and beautiful you are! WE GOT THIS!"