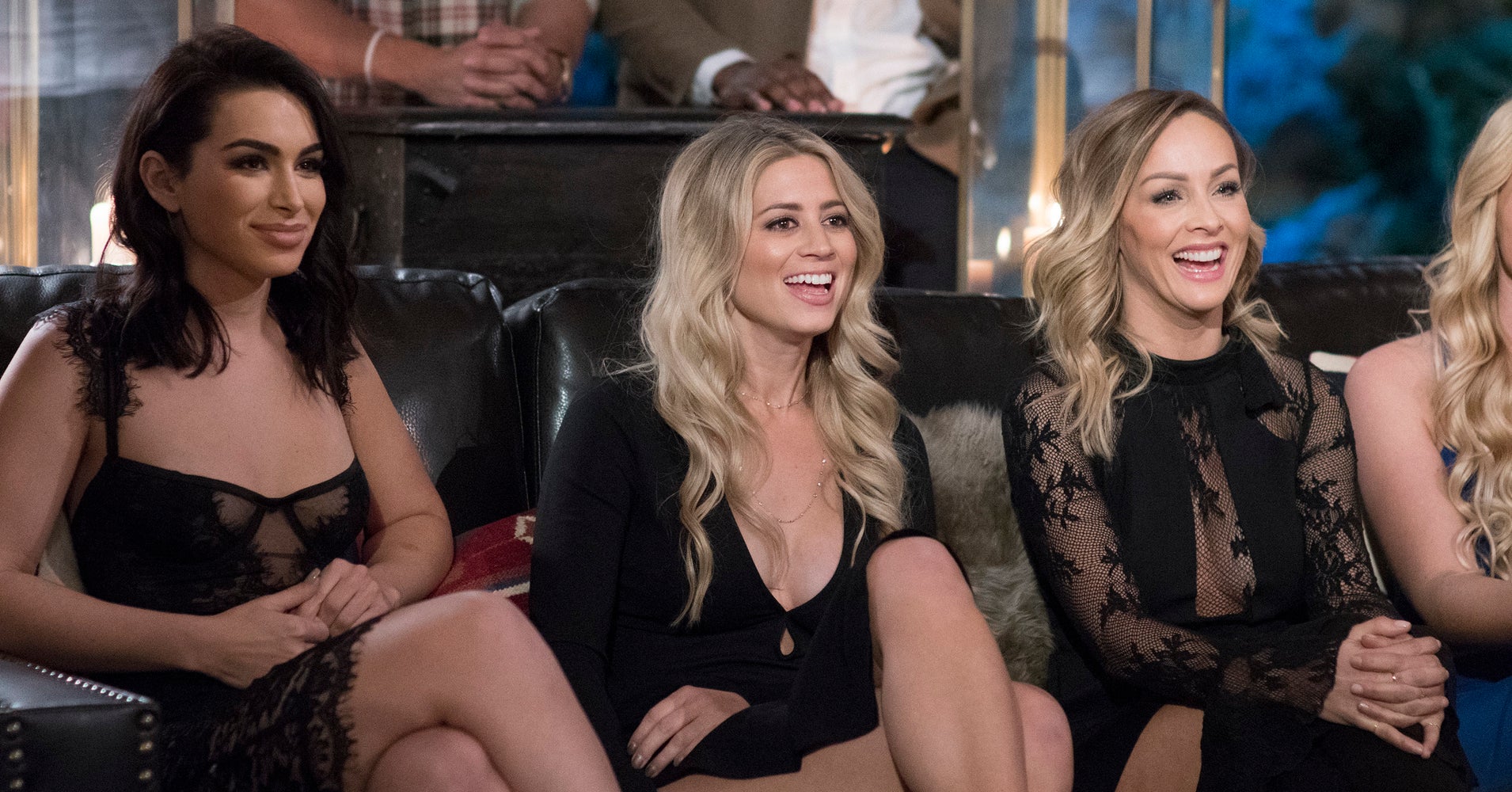 Watching "The Bachelor Winter Games" requires a real time commitment from even Bachelor Nation's most ardent members.
Since the show only runs for two weeks ― to coincide with the 2018 Winter Olympics ― viewers are expected to consume three nights of "Bachelor"-related content each week. But according to "Winter Games" cast member Michael Garofola, there was a lot of plot that got left on the cutting room floor. 
Michael stopped by the "Here To Make Friends" podcast to share the inside scoop on house dynamics, love interests we didn't see, and more. Here's what we learned:
1. The very international cast talked a lot about politics in the house. 
"It was definitely a pervasive topic in the house, even though it's obviously not being shown," said Michael. "When this show was filming, the big story is all the Roy Moore stuff is going on. That was also when Trump tweeted basically admitting to obstructing justice… So these things are all being discussed and we were like, 'Ah, they're gonna cut all this out.'… [But] it's relevant, it's topical. We were, at one point, sitting around the island in the kitchen and there was a big talk with everyone, and basically they denoted me to be the speaker on behalf of apologizing for the United States and explaining what was going on. I jokingly tweeted this, but feel like my role there was to improve United States diplomatic relations with our foreign allies."
2. The "Bachelor" anthem was written by the high-school girl who sang it!
"That was a local high school student who wrote the song herself. They did not give it to her," said Michael. "Chris Harrison introduced her [at the opening ceremonies] … I think her mission was to write something funny and cheesy." 
3. Some of the contestants weren't initially told the competition would include real Olympic sports.
"When I was asked to do this show, I was like, 'Look, it's been a while since I've gone skiing, it's been a while since I've gone ice skating,'" said Michael. "They said, 'Oh, Michael G., don't worry. We don't wanna get sued by the Olympics! We're not gonna do real winter sports. We can't do that. We're gonna do like, snowball fights and who can build a snowman fastest.'"
4. Michael had some potential love interests that never went anywhere, so they got cut.
On Jenny, from Finland: "I was sort of talking to Jenny. Nothing really developed there. She spoke English very well but she was very insecure and self-conscious about her ability to speak English … She had some difficulty and I think that ultimately for me, if I'm gonna date someone long-distance from Helsinki I need that to be like, 'Wow, I've never found this kind of feeling before.' Jenny is lovely but I think we were trying and then it just didn't happen. There was no making out."
On Lesley, from the USA: "I love Lesley and Dean together. I love both of them individually as well. But look, I've known Lesley for a while ― she was on the ["Bachelor"] season before mine [of "The Bachelorette"]…. She and I had a couple really great conversations, and then she hit it off with Dean. There was an undeniable chemistry there."
For more behind-the-scenes insight about "The Bachelor Winter Games," check out the full episode:
Do people love "The Bachelor," "The Bachelorette" and "Bachelor in Paradise," or do they love to hate these shows? It's unclear. But at "Here to Make Friends," we both love and love to hate them — and we love to snarkily dissect each episode in vivid detail. Podcast edited by Nick Offenberg.