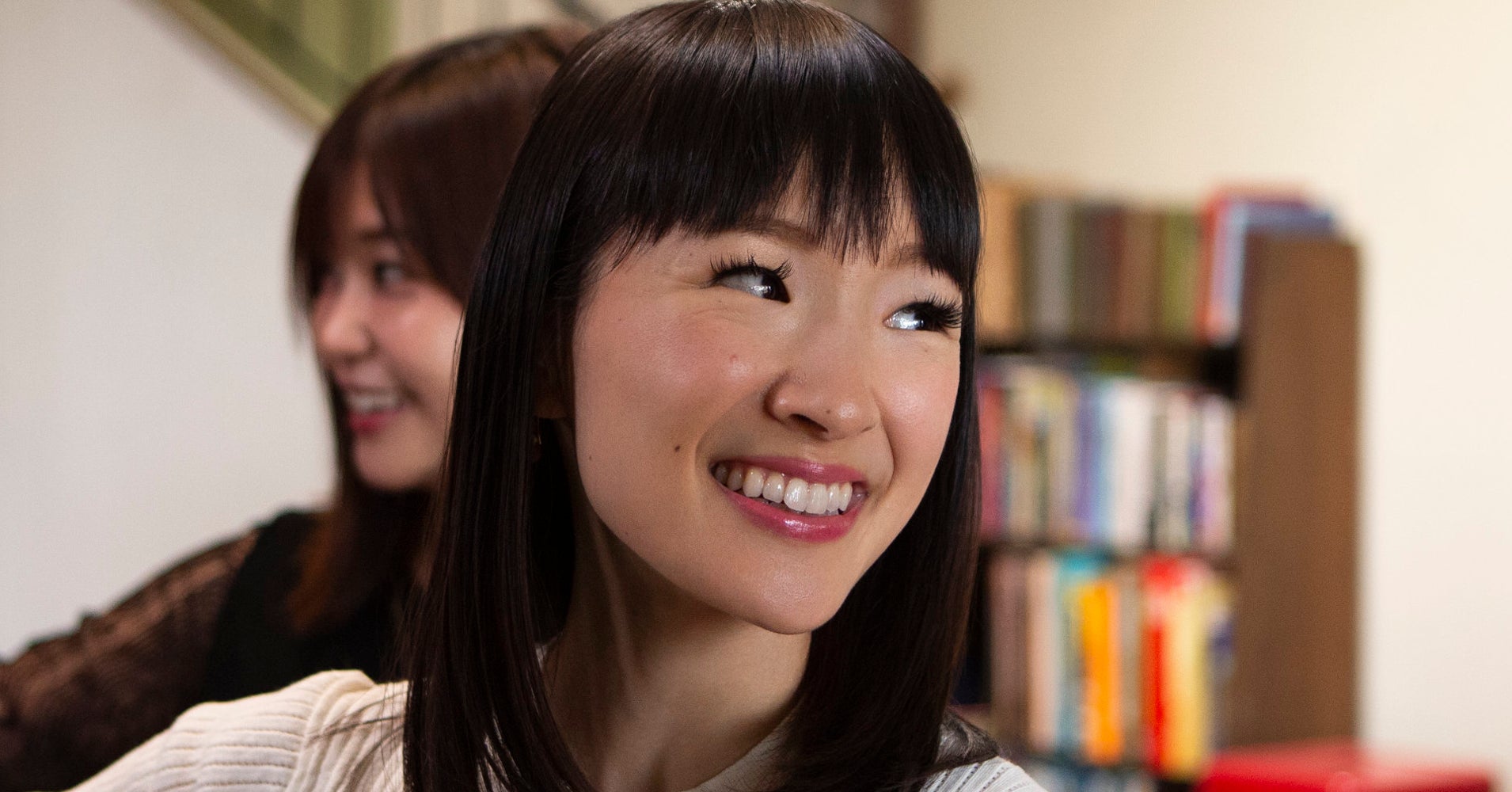 Streamline recommends "Tidying Up with Marie Kondo" as the show you should watch this week. Netflix premiered this new series on Jan. 1, a fitting choice given the show's aspirational focus on cleansing and starting anew. Noteworthy shows didn't debut over the holidays, so my recommendation for this reality show is a palette cleanser to start off the year, rather than a ringing endorsement.
Premise: Marie Kondo, world-renown author of The Life-Changing Magic of Tidying Up, helps people clean their houses and "spark joy" in their lives. The homes tend to be cluttered, but acceptable at the start ― this is not a show about hoarders. You may find the mess resembles your own. But through her different methods, Kondo guides the subjects to more organized and consequently less anxious lives.
Stars: Marie Kondo.
How excited should you be? The lessons Kondo preaches will stick with you. I learned about her method years ago and it pops into my mind almost every time I have to do a deep clean. Over the holidays, I had to decide whether to keep boxes full of childhood possessions at my parents' house, and the Kondo methods helped me turn my mountain of nostalgic materials and ephemera into a molehill. This streaming version of Kondo's teachings has two main advantages: It gives a visual component to how to accomplish the tips, and you get to see the smiling faces of those who stuck with Kondo.
Any reasons to be skeptical? These episodes try hard to establish the participants as characters to root for, and to show that Kondo transforms their lives by the end of each visit. The show's edit team only somewhat succeeds at this goal. I found narrative arcs seemed forced and fake. Runtimes also go on for too long as the show rams in the shaky character exposition. For a show about organization, the footage could have used some extra tidying up.
Will everyone be talking about this? Yes, but only when you mention you've got to clean your place.
You can watch the trailer for "Tidying Up" below.
Read on for more recommendations and news from the week. And in the navigation bar above, you can choose specific recommendations for series streaming on Netflix and Amazon Prime.
Here's the trailer:
A Couple Streaming News Stories From This Week
1. Over the holidays, former President Barack Obama shared a list of his favorite pop culture from 2018. Whether the recommendations actually came from him or from some "adviser of cool" he may have, the list is great nevertheless. He doesn't recommend shows (does Obama hate TV?), but a couple of the suggested movies come from streaming services, notably "Roma" from Netflix and "Minding the Gap" from Hulu.
2. Despite a ratings nosedive, "The Walking Dead" became the most torrented show of 2018, according to TorrentFreak, a leading publication about illegal downloads. This ousted "Game of Thrones" from that top spot. Of course, "Game of Thrones" didn't have new episodes in 2018, and will likely reclaim the No. 1 position in 2019 upon its return.