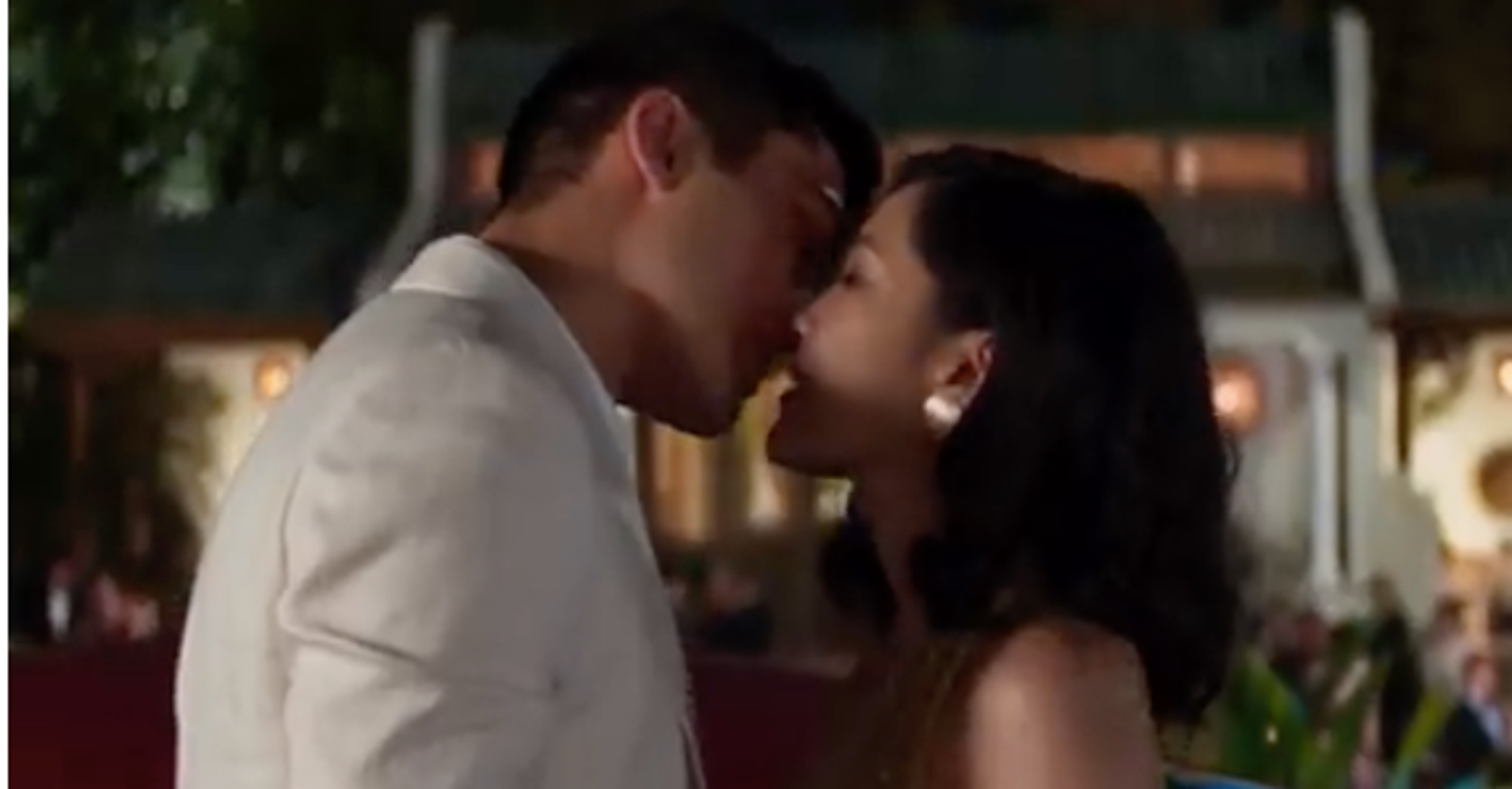 Dear cast of "Crazy Rich Asians,"
Shut up and take our money. 
The teaser for the upcoming film, which is set to premiere in August, came out Thursday, and it's practically dripping with glamor. 
From extravagant mansions to chic costumes, the teaser definitely embodies the spirit of luxury described in the Kevin Kwan book that the film is based on. Plus, Constance Wu, who plays main character Rachel Chu, and Henry Golding, who plays her boyfriend, Nick Young, look completely fab. 
The upcoming film centers on Chu, a Chinese-American economics professor who takes a trip with Young to his hometown of Singapore. Issues arise after Chu finds out that Young, a fellow professor, is actually the heir to a giant fortune.
With all the single women of the upper crust pining after the "most eligible bachelor in Asia," Chu attempts to navigate around the drama while others try to bring her down. 
Though the movie is months away from release, it's already drawn a huge following. It's proving particularly significant for Asian-Americans, as it's the first film that isn't a period piece to feature an Asian-majority cast on Hollywood's big screen in more than two decades.  
"Silicon Valley" star Jimmy O. Yang, who's also in the movie, previously told HuffPost that as an Asian actor, making a film with an all-Asian cast spoke volumes to him. 
"The camaraderie we built shooting this movie ― it made me so proud to be Asian even just making this movie," he said. "We have all the most beautiful, the most talented and funny Asians coming from all over the world for this movie."
Yang added: "With 'Crazy Rich Asians,' we formed our own clique and we hang out all the time … that's our family now. If people can just feel an ounce of that. I hope it's going to be a box office hit, but I think either way, when people watch it, especially Asian people, they're going to feel some kind of bond."